The opening race of the 2019 Ceduna Foreshore Hotel/Motel 63rd Skate Nationals was the 'Peter Betts Memorial Race' in honour of Ceduna Sailing Club life member Peter Betts who passed away in January.
With a small fleet of nine boats in a 12-15 knot breeze, the first race got underway after a short postponement due to shifting breeze.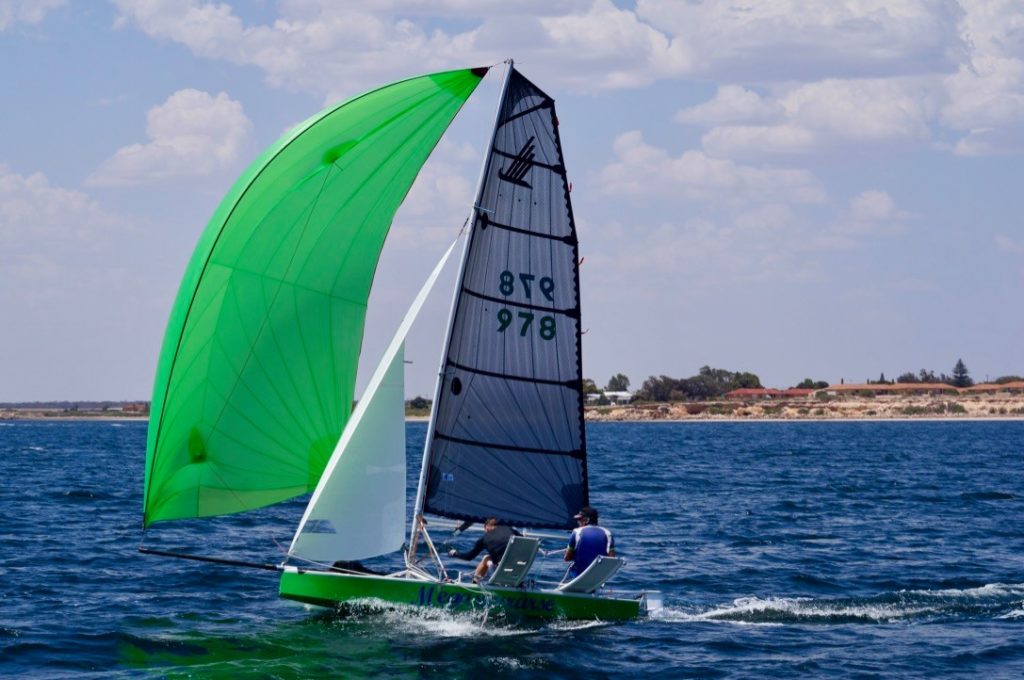 Steve and Bohdi on 'On the Road Again' were first around the top mark, but the tight shy reach saw them passed by Lucky on 'Any Which Way' after it became a two-sail reach.
Mick Winney on 'Take it Easy' continued in third place and the middle of the fleet changed positions frequently throughout the race.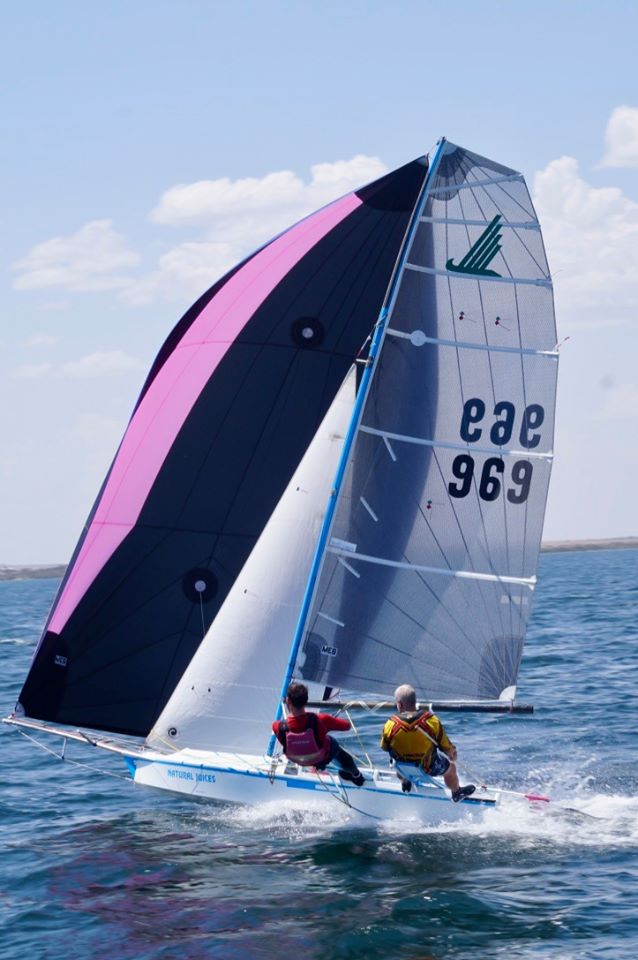 Greg Patterson on 'What Now' recovered well after an early swim on the first work and Ray Simpson christened the new boat 'Double Decker Dog' with a swim at the top mark on the second lap.
David Luck and Glenn Crichton were the winners on 'Any Which Way' followed by reigning National Champions Steve Hudson and Bohdi De Freitas on 'On the Road Again', followed by Mick Winney and Emma Edwards on 'Take it Easy'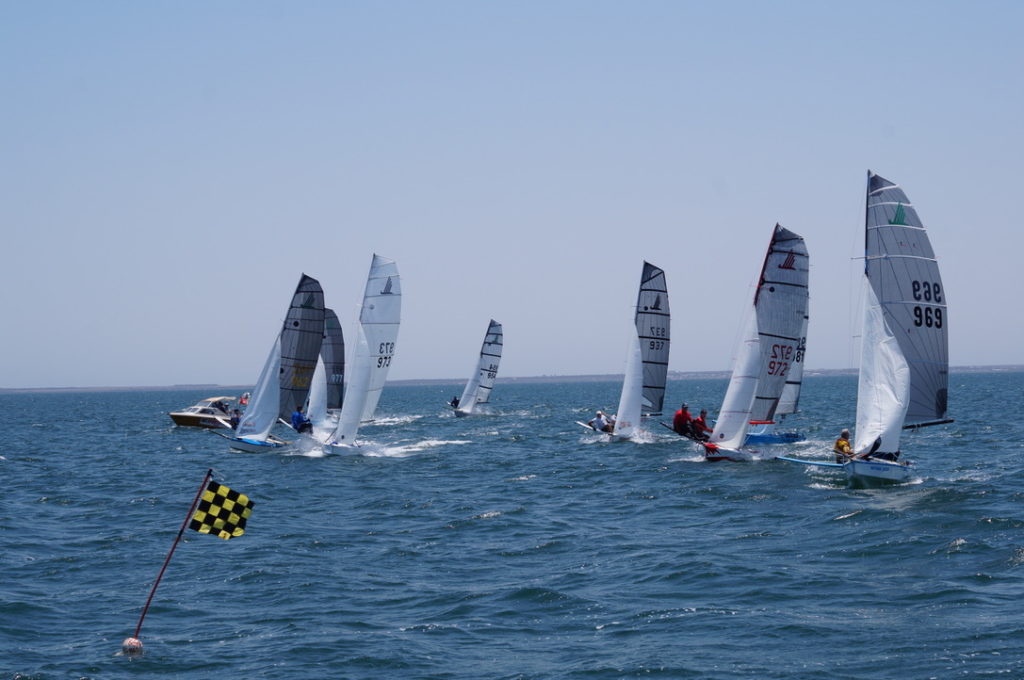 There were two retirements from the race, with Keith and Chris on 'Grey Ghost' with a broken 10ft plank and Silvio and Mick on 'Gobstopper' with some suspect knot tying skills causing their kite to go for a swim.
– By Brad Bowman, Ceduna Sailing Club