It was a shifty start to the first day of the 2022 Australian Windsurfing Championships at Parkdale Yacht Club in Melbourne with 112 Windsurfers taking to Port Phillip Bay in 31-degree heat and a light 5-10 knot northwesterly.
The first race started in the light breeze before it shifted around to the west throughout the day filling in to a consistent 10-15 knots.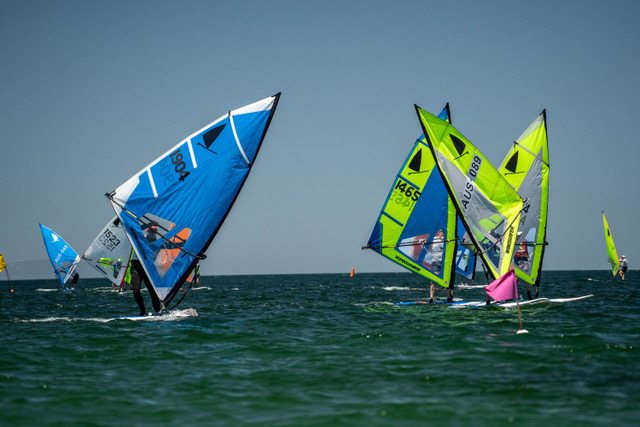 It was course style racing to kick off the championships, which proved testing for the riders, with Australian class president Nick Bez saying: "it was a really tricky first race … then when it swung around to the west it was great and was absolutely cranking by the afternoon".
A congested and challenged start line made for a competitive first upwind beat in the light winds of the first race and then the riders had a chance to regroup with an AP coming up with the shifting breeze.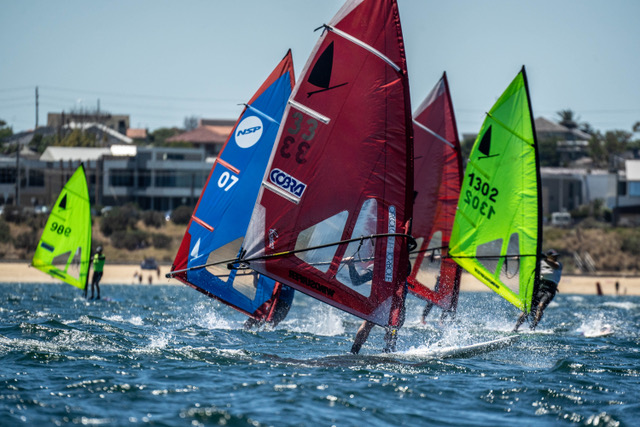 The Windsurfer Class is showing solid in roads into increasing female participation at the start, which is on show at this event with ** women competing.
Competitor Mel said she started off a bit slow with two second places before clinching a win.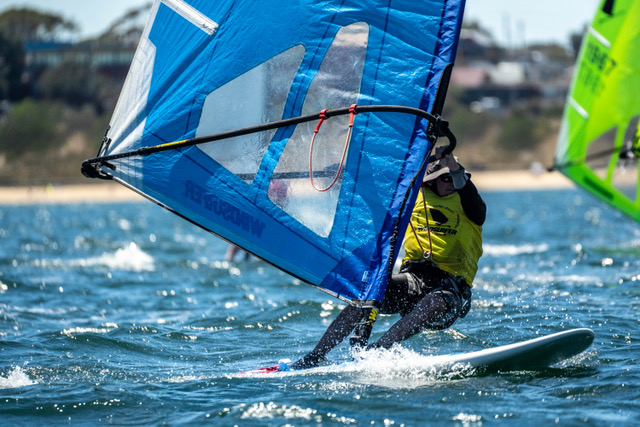 "I believe I won the last race, but my competitor Sarah was sailing very well," she said.
"The women were firing the whole day, staying close behind the men's divisions."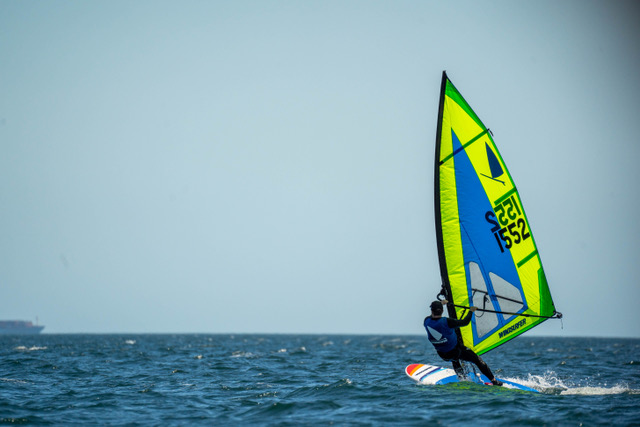 At the end of the day the Parkdale Yacht Club's race management team was able to get five races away, a fantastic result that sets up the event.
The next few days of racing will allow riders to battle it out in different Windsurfing styles as the slalom, marathon and freestyle elements of the regatta get underway.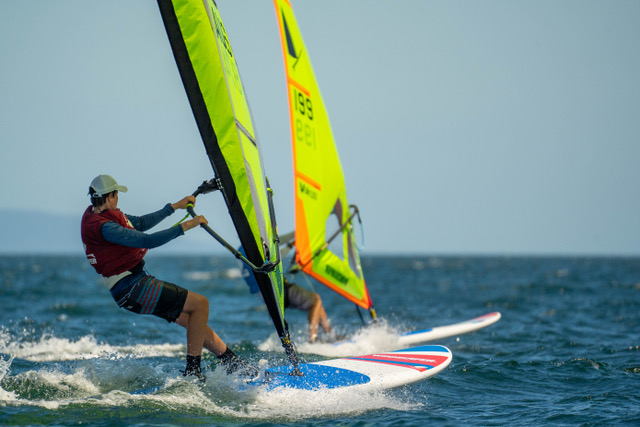 The event is proudly sponsored by Vaikobi, SurfLogic, ivadore, Mobium Group and Windgenuity, as well as significant support from the Victorian State Government.
For more information, head to the Class website.
— Caitlin Baxter