The second day of the Australian Windsurfing Championships began with clear skies, light winds and 25 degree-heat – and while some riders were warming up still sore from the previous day of racing, the flat water was the perfect set up for freestyle action.
Riders were briefed in the morning and told to get prepared for the freestyle event – a unique and renowned element of Windsurfing events where riders perform choreographed routines in front of a panel of judges.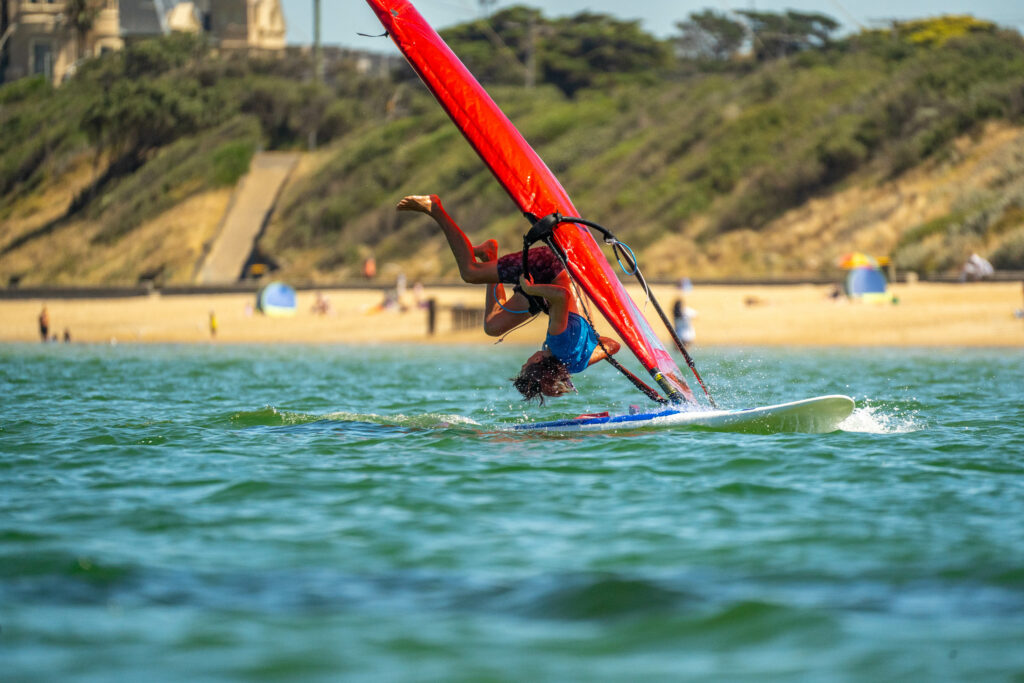 Each rider has three minutes to execute their best manoeuvrers with the freestyle course set right out front of the Parkdale Yacht Club so spectators can get the best vantage points.
The oldest rider in the event at 77 years old was first up, bringing some style to the arena, while many others participated in the morning event, however, some watched with a smile from the sidelines.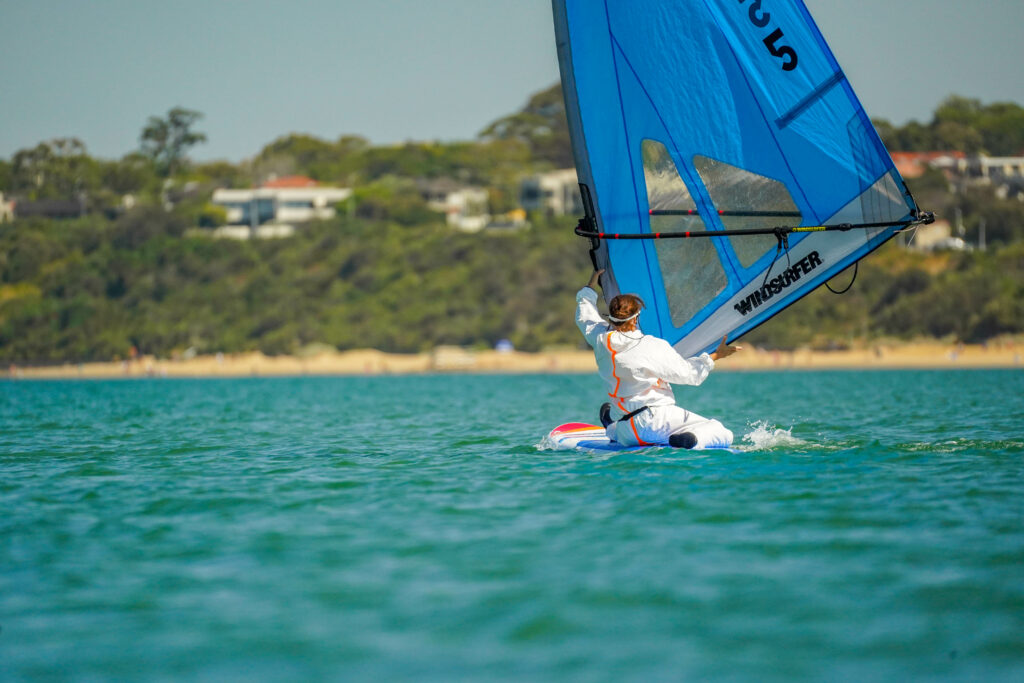 We also saw a father-son duo and a double women's duo taking on the tandem riding with some impressive stunts, while there were also a number of creative costumes brought in by contestants that added extra points for style.
A great way to kick off the second day, complete with loads of spectators eagerly watching from the beach.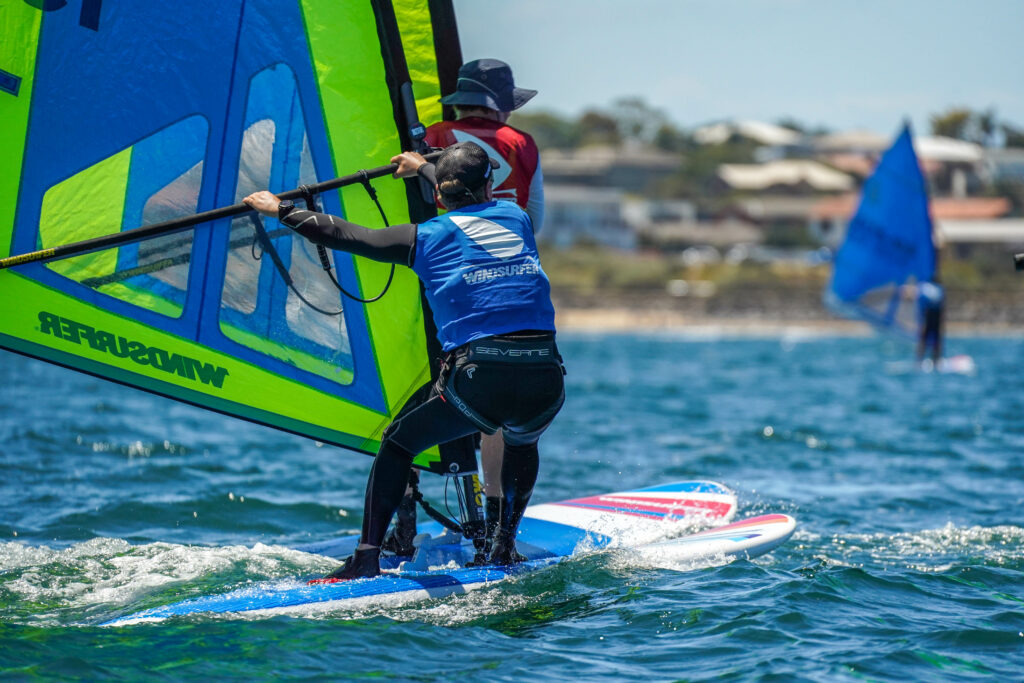 By noon, riders were preparing for afternoon racing with a south-westerly sea breeze filling in and providing near perfect conditions for the fleet.
Competitor Sam Duncan said: "it's good conditions, not too windy just yet and hopefully my body's not too sore".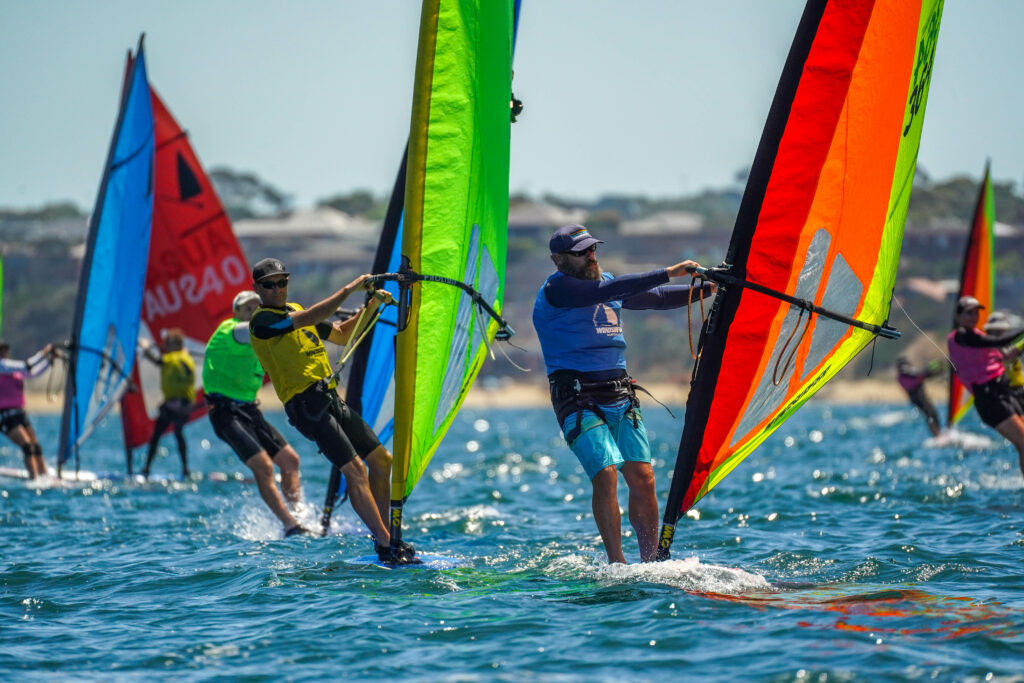 The cruiser division, another great initiative for the class, successfully completed their one lap races, while the remainder of the fleet continue on for the second lap.
The event is proudly sponsored by Vaikobi, SurfLogic, ivadore, Mobium Group and Windgenuity, as well as significant support from the Victorian State Government.
For more information, head to the Class website.