It was another glamour day at the Parkdale Yacht Club on Day 3 of the Australian Windsurfing Championships, with light but manageable winds on offer.
The course got set for slalom racing to kick off the day with Class President Nick Bez explaining the format as "really short races" that were "really about technique".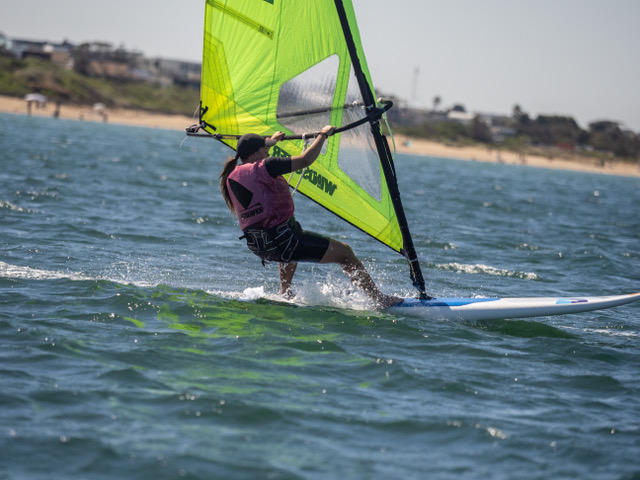 The women's division with a total of 11 riders took on the course first.
"There's 11 women here today, that's more than any year thus far," said competitor Grace, one of the young guns competing against the women.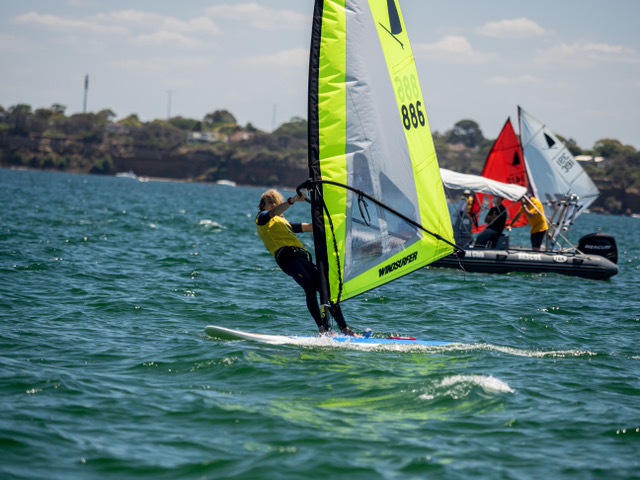 Clearly seasoned in slalom racing, the women cruised around completing a total of four races.
Following the women was the cruiser division, decked out in red vests and smiling faces they made their way around the slalom course before the breeze shifted and dropped out, which made it very difficult to set a course.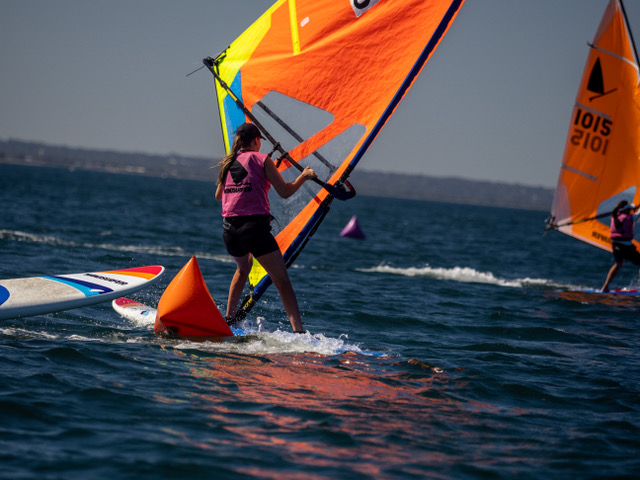 As competitors sat and waited for the afternoon sea breeze to return, they enjoyed egg and bacon rolls and cold drinks, and were greeted by a sea breeze shortly after for slalom racing to continue.
As the breeze slowly climbed the racing got intense, with the lightweights battling it out on the tight and technical slalom course.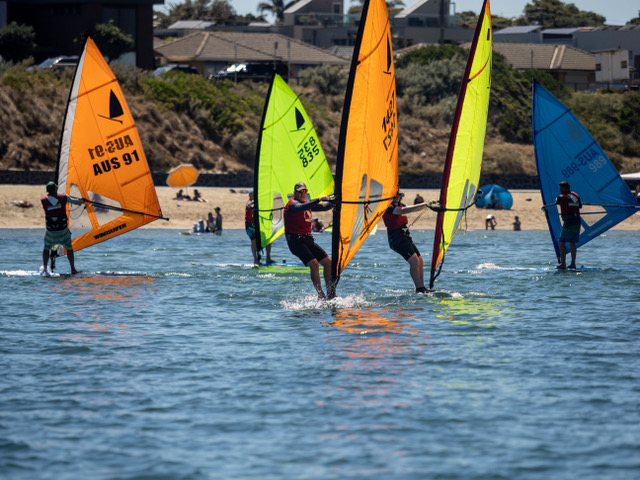 As the day went on spectators gathered at Parkdale Yacht Club and watched as the heavyweights headed out to begin their heats. At 15 knots, it was the ideal conditions for the heavyweights to battle it out.
Another successful day, leaving riders weary, ready for diner, yet excited for tomorrows marathon race.
The event is proudly sponsored by Vaikobi, SurfLogic, ivadore, Mobium Group and Windgenuity, as well as significant support from the Victorian State Government.
For more information, head to the Class website.