Showcasing the importance of grassroots manufacturers in sailing is the focus of our new documentary 'From the Ground Up', which releases at 6PM AEST today.
The documentary follows the journey of a brand new Australian Sharpie being built by South Australian boatbuilders Ross Lefrank and Grant Smith at Yacht Lab, as well as taking a closer look at the history of the class and how it has remained strong without large-scale factory builders.
Supported by Harken Australia, From the Ground Up digs a little deeper into what makes grassroots Australian classes tick, and why everyday people who choose to run a boat building business are the backbone of the sport.
Throughout the 30-minute documentary, a number of key people within the Sharpie fraternity share their thoughts, including veteran boat builder Robin 'Macca' Haselgrove, who built a total of 180 Sharpies in his small business Yachtcraft over a 40-year career.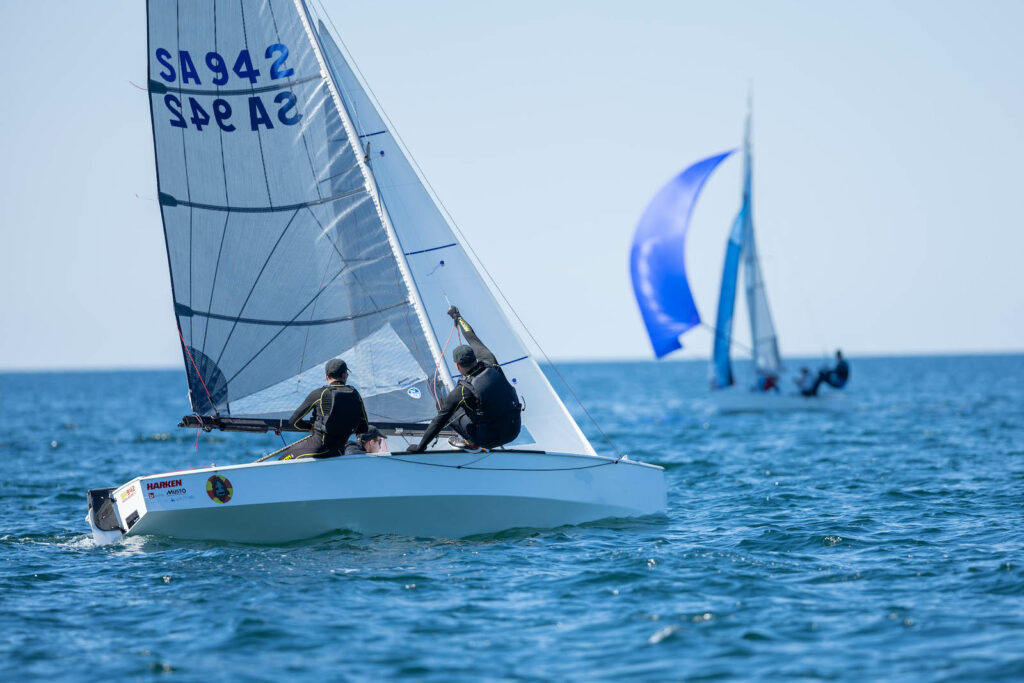 His legacy continued with his son Tim Haselgrove taking over the family business in recent years and continuing to build Sharpies to sustain the Australian fleet.
It also hears from Sharpie owners Rod Allen and Alex Blacker who both recently built Sharpies through new builders Yacht Lab, as well as a number of other committee members and sailors within the class.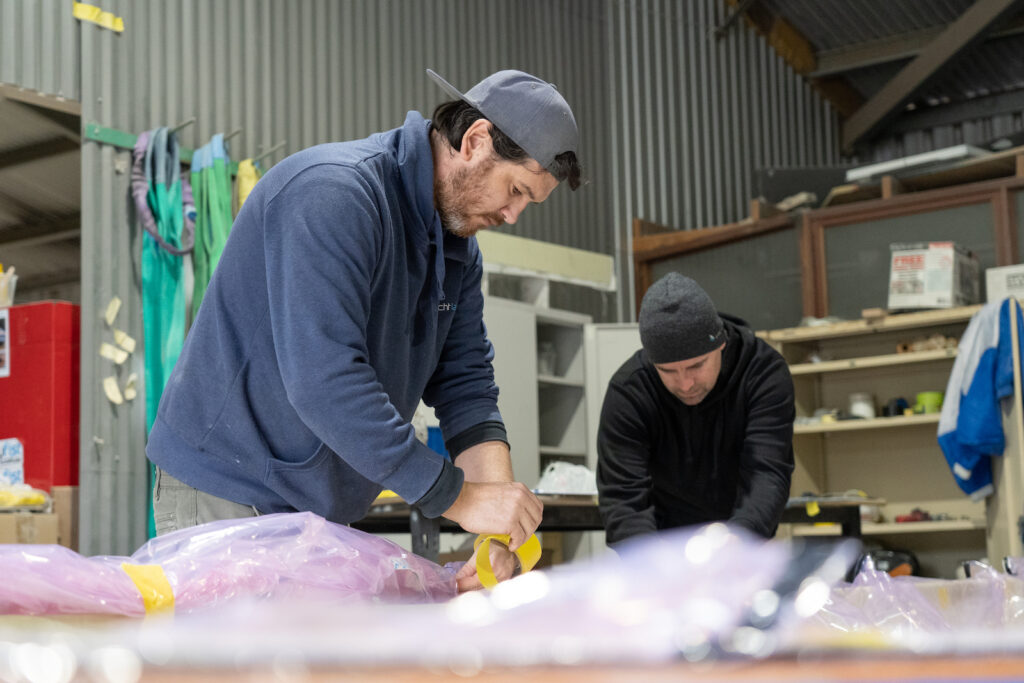 Harken Australia Managing Director Grant Pellew said it felt right to support this documentary project, to shine a light on those people who keep our sport going.
"We at Harken know the importance of classes that allow home builds and small boat builders," he said.
"It's those grassroot builders that show the true passion for the class. Builders like Yacht Lab, Yachtcraft and JPM that really put the heart and soul into these boats.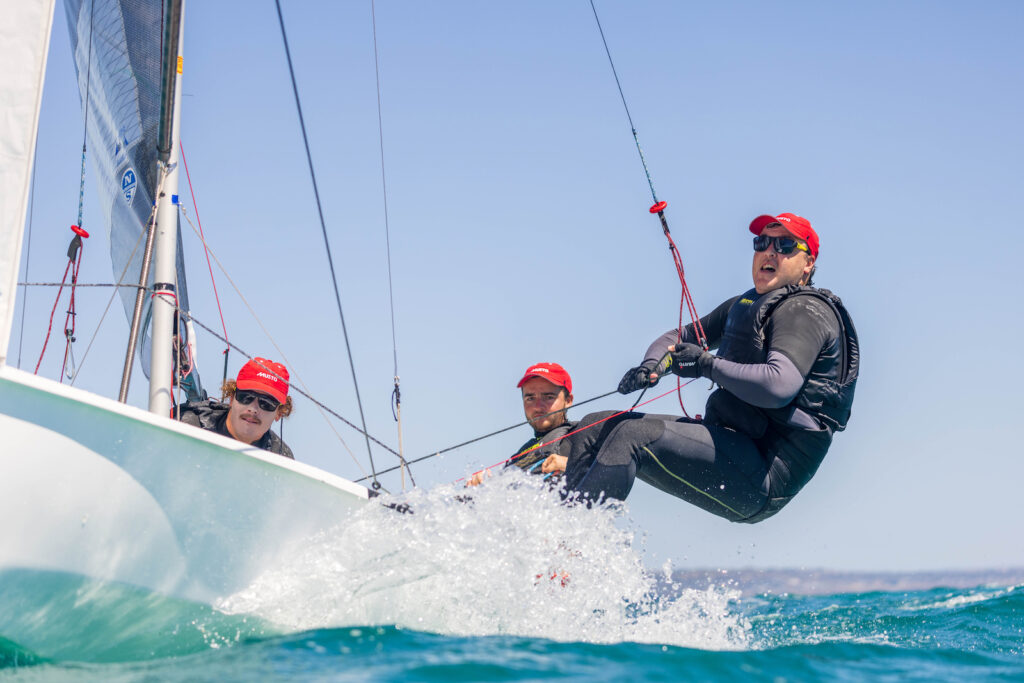 "Then there are the owners like Alex and Rod that have the class at the front of their mind. These are the ingredients for how great classes like the Sharpie are formed and grow stronger and stronger by these connections.
"Everyone here at Harken started at that grassroots level in small, volunteer-run sailing clubs and classes. Call me old but I feel everything that has happened over the last couple of years has dragged people positively back to their beginnings. Back to where and how it all started. All this just helps these collaborations grow stronger."
A number of early premiere screenings of From the Ground Up were shown in Sharpie clubs across Australia last week with seven clubs participating and more than 200 people getting back to their local clubs to see the documentary early.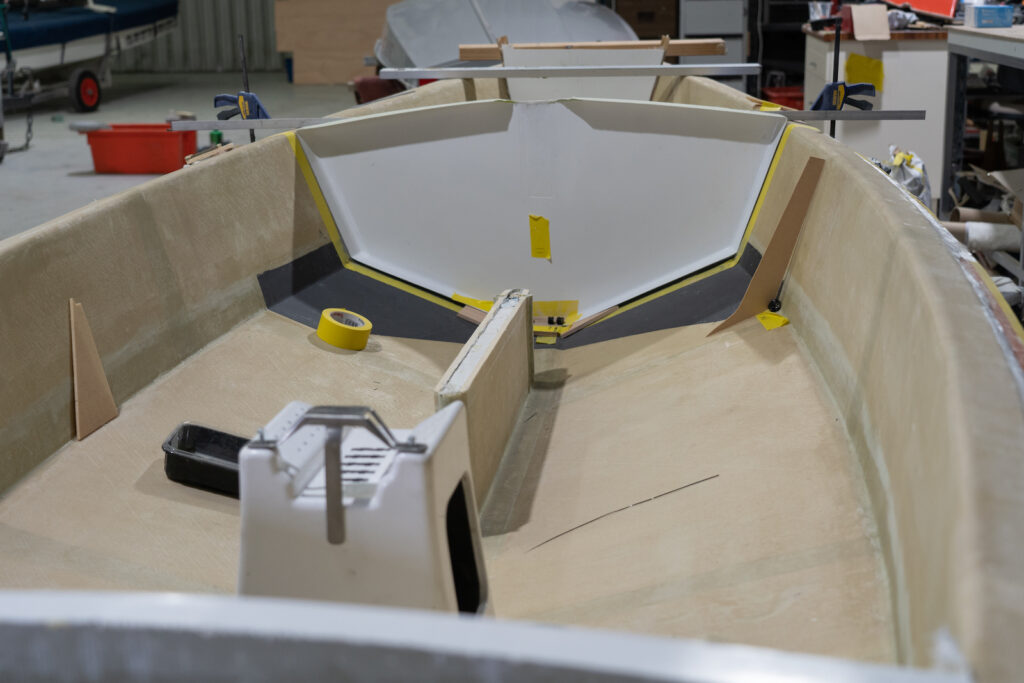 Tasmanian Sharpie sailor Charlie Connor who watched on from the Derwent Sailing Squadron last week said there was "not many documentaries these days on the history and building of a sailing class, especially on a true Australian boat".
"The documentary was brilliantly put together and has taught me things I never knew about Sharpies. The way Alex Blacker put it in the doco, 'if I can do it, anyone can', really shows the passion people have for this class and I just can't wait to see where it will be in another five years," he said.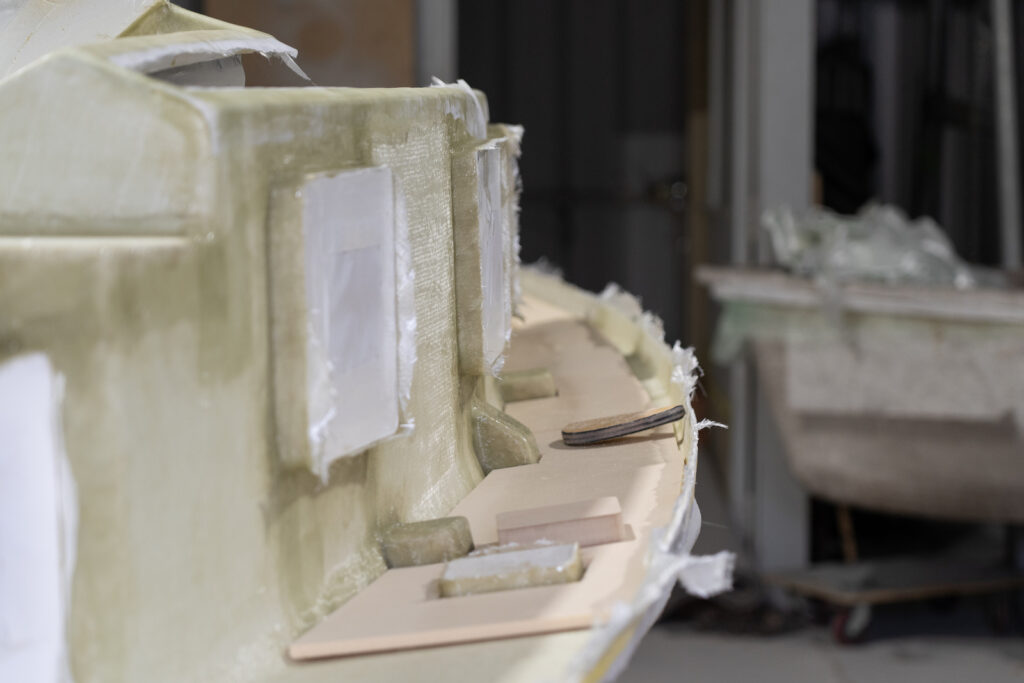 From the Ground Up will be available to view via Down Under Sail's Facebook Page and YouTube Channel from 6PM AEST today, or watch via the embedded video in this news article.
The project was also well supported by Musto Australasia, Bollé Australia and the Ocean Clothing Group.
For more information about the Australian Sharpie class head to www.sharpies.com.au