Whitsunday Sailing Club is in serious gear-up mode for its signature event, Airlie Beach Race Week Festival of Sailing, putting the final touches to its renowned activities and entertainment program ahead of the August 10 start date.
The Festival Fun Run, on Saturday August 12, is to be staged by the Airlie Beach Running Club and proudly supported by WSC. The challenge is to walk, jog or run the single mile, or as many miles as you choose in the one-hour time limit.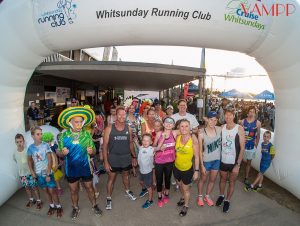 For every mile you achieve, Airlie Beach Race Week Festival of Sailing will donate $1.00 to Walk a Mile in Their Shoes, which raises awareness of youth suicide prevention.
A Long Lunch on the Lawn at WSC made its debut in 2016. It proved so successful it is on again, but this time on a larger scale due to demand. Set down for Saturday 12 August from noon, diners will partake of an exquisite French inspired six course menu. Book now via the site under www.abrw.com.au/onshore  as it is sure to sell out quickly.
Returning also are the popular food stalls operated by a range of local caterers to keep hungry competitors and guests appeased after each day of racing in the magical Whitsundays. roast rolls, wood fire Pizza, club specials and fresh oysters are all on the menu. All open every afternoon from 3;30pm till late at the Club.
Add a $6 beer, wine or mixer from the bar and enjoy. For a more substantial meal, the Club offers a variety of entrees, mains and desserts.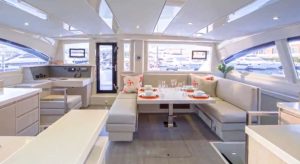 Organisers have planned seven nights of free live entertainment to follow the nightly presentations. Singer/songwriter Matt Angell will kick Race Week of with his blend of hybrid Blues and Roots music.
On Friday night, 'Off Da Railz' will get the event pumping with their brand of old, new, reggae, soul and everything in between. Lloyd Saunders will follow on Saturday night. Heavily influenced by the likes of Jack Johnson, John Butler and Xavier Rudd, the singer/songwriter/multi-instrumentalist will entertain with his smooth-flowing melodies.
The Cadillacs, a 50's Rock 'n Roll band, return and will have competitors on their feet with music from Elvis Presley, Buddy Holly, Chuck Berry and more on Sunday night, then Jan Arns will hit the stage on Monday night with all our favourites from the 80's, 90's and today.
Lloyd Saunders returns on Tuesday evening, while the soulful, bluesy, funk and rock band, Gypsy Soul, is appearing on Wednesday evening.
By popular demand, the Hillbilly Goats will again close the show on Thursday evening, straight after the official presentation.
Competitors will be pleased to know that a free shuttle service between Abell Point Marina and WSC will operate every race day from 3.30pm until 10pm, courtesy of 'Whitsundays 2 Everywhere'.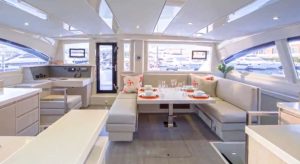 Whitsundays 2 Everywhere will also provide airport transfers that must be booked in advance via the official Airlie Beach Race Week website, look under 'Local Info'.
at Hotel Group is the official accommodation provider and with rooms filling up fast, advice is to book now on the Airlie Beach Race Week official site under 'Local Info' to avoid disappointment.
Finally, entries close at 2400hrs on Thursday August 3, just 23 days away, so don't miss out.
For entry and Notice of Race go to: www.abrw.com.au/sailing/entries
By Di Pearson, ABRW media