Fifty years ago a team of three Australian yachts arrived in Cowes to take on the world. Two years earlier, in 1965, our first challengers for the Admiral's Cup, Caprice of Huon, Freya and Camille, had been snobbishly mocked by the British yachting establishment as being too small and old fashioned.
The Poms soon had to eat their words as the Australians went very close to winning the Cup at their first attempt
When Caprice of Huon returned in 1967, this time with Balandra and Mercedes III, the Aussie team was better prepared for the tricky racing in the Solent and the Channel, and the tough Fastnet Race that closes out the Admiral's Cup series. They beat the crack three-boat teams from Great Britain, France, Spain and the USA by a whopping 107 points.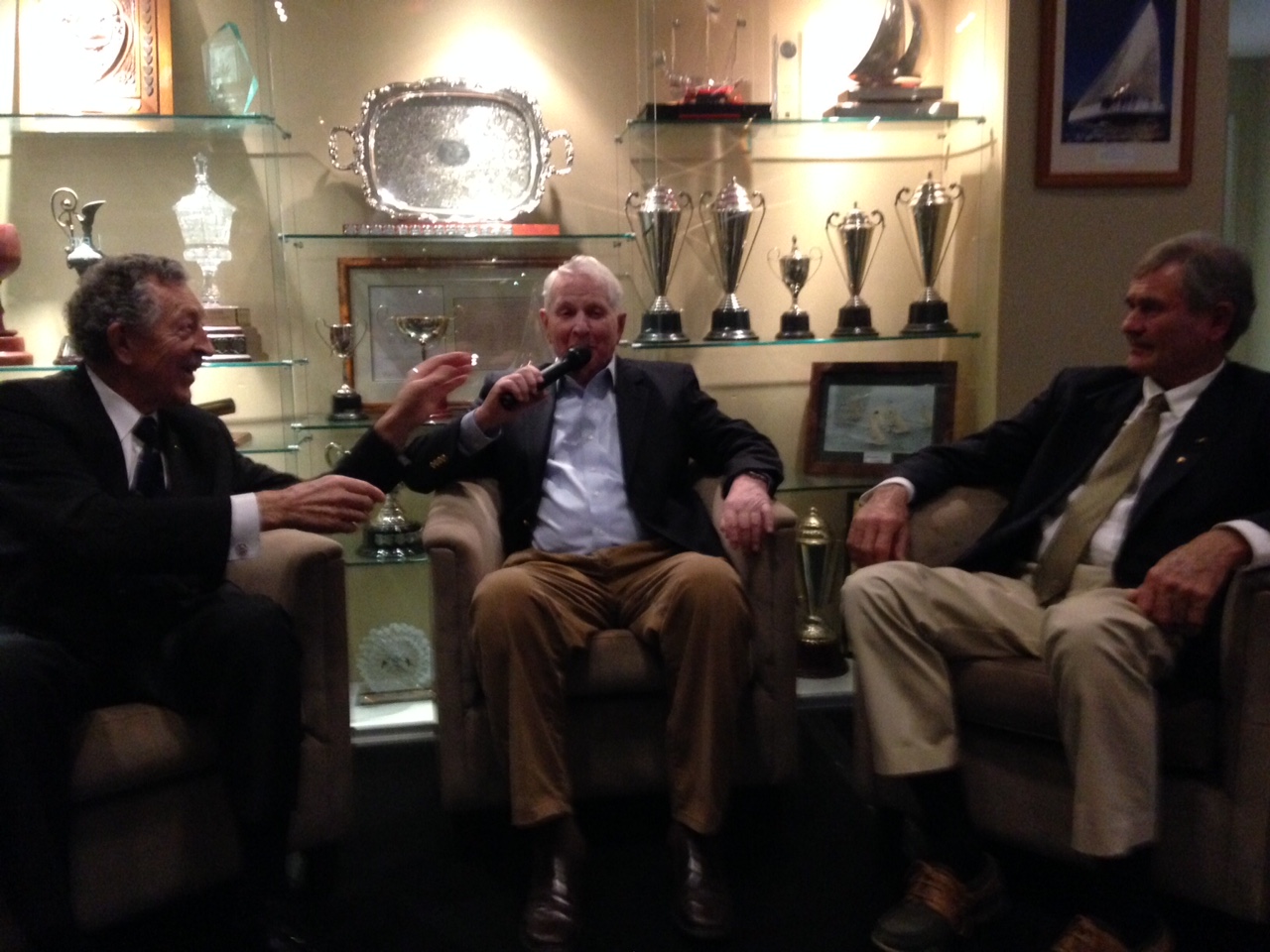 And just to rub it in, Mercedes III, Balandra and Caprice of Huon finished first, second and third in the individual points score. It was a complete victory, and Australian offshore racing had arrived on the world stage.
A group of local yachtsmen, all with a connection to the Admiral's Cup, are now organizing a special, one-off regatta to mark the 50th anniversary of that first Admiral's Cup win.
Staged jointly on Sydney Harbour by the SASC, RSYS and CYCA, the racing will be held over three days on December 1, 2 and 3. There will also be a full "après racing" social program over that weekend hosted by the participating clubs.
As important as re-uniting the yachts that represented Australia will be the opportunity of bringing the crews together again. Admiral's Cup veterans whose original "ride" is no longer racing will be welcome to join the crews of other boats in the regatta.
In keeping with the 'three-boat team' theme, the Admiral's Cup Anniversary Regatta has three co-patrons: Sir James Hardy OBE, Syd Fischer OBE and Gordon Ingate OAM.
All three have distinguished Admiral's Cup records.
Entry is open to any yacht that either represented Australia in the Admiral's Cup or competed in the selection trials.
Records show that upwards of 60 yachts might qualify for the regatta, but many of those may no longer be in racing trim, while some, such as the legendary Freya, are now overseas. Nevertheless, a fleet of 10-15 is expected, including some from the 1965 and 1967 campaigns, led by the ageless Caprice of Huon and Mercedes III.
Some of the other famous names we might see racing each other again include Camille, Impetuous, Police Car, Salacia II, Challenge and Love & War.
There will be one race per day – two on the Harbour (Friday and Sunday) and a short offshore event on the Saturday.
Organisers of the 50th Anniversary Regatta are keen to hear from any yacht owners and Admiral's Cup crew interested in taking part. They should contact: Peter Shipway at [email protected]