After a consistent and stellar regatta, class veterans Heather Macfarlane and Chris Payne, sailing Not Your Average Rockstars, have taken out their third Fireball Nationals as a pair with one race still to be sailed.
After kicking off the event with two heat wins, they managed to jag another two race wins on top of that as well as never falling outside the top six, which made them too good to beat this year.
CLICK HERE for full results.
The remainder of the podium is pretty much confirmed, with Tom Gordon and Jack Fletcher in Cletus now firm in second place and John Heywood and Brett Littledike in Renegade all but confirmed as third place.
Today's racing threw up a few tricks with the opening race being started in a shifty southwesterly breeze.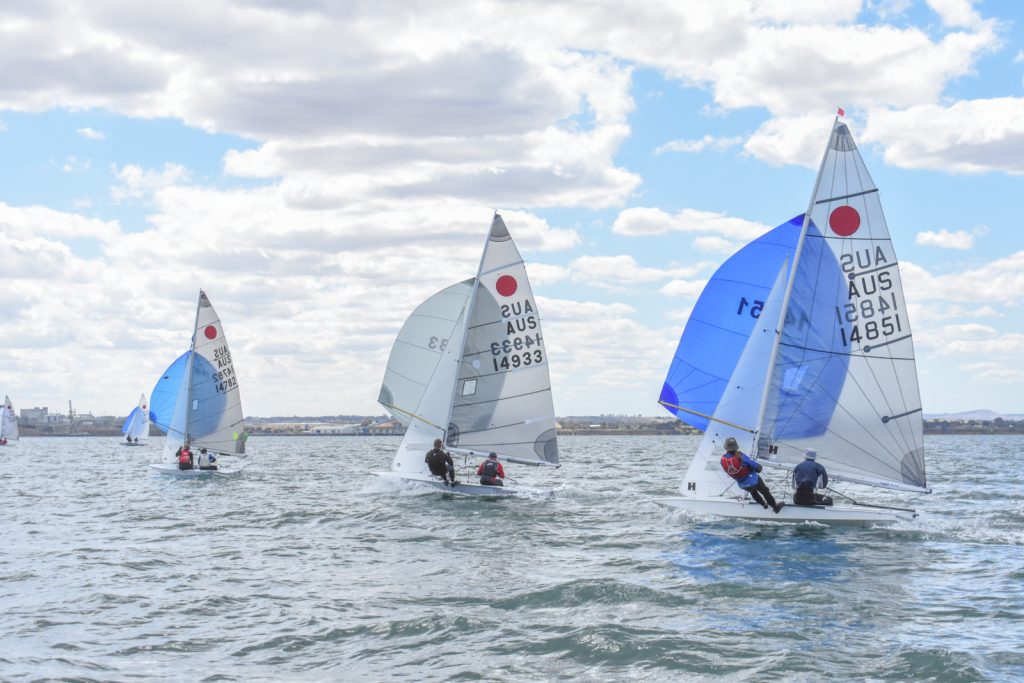 By the time the race had started and then further into the first work a 100-degree left hand shift changed the game and forced Principal Race Officer Mike Rodgers to abandon the race and restart with the new breeze.
And it turned out to be a great decision with the first sea breeze of the event well and truly coming in and providing the fleet with some cracking rides and fast reaches.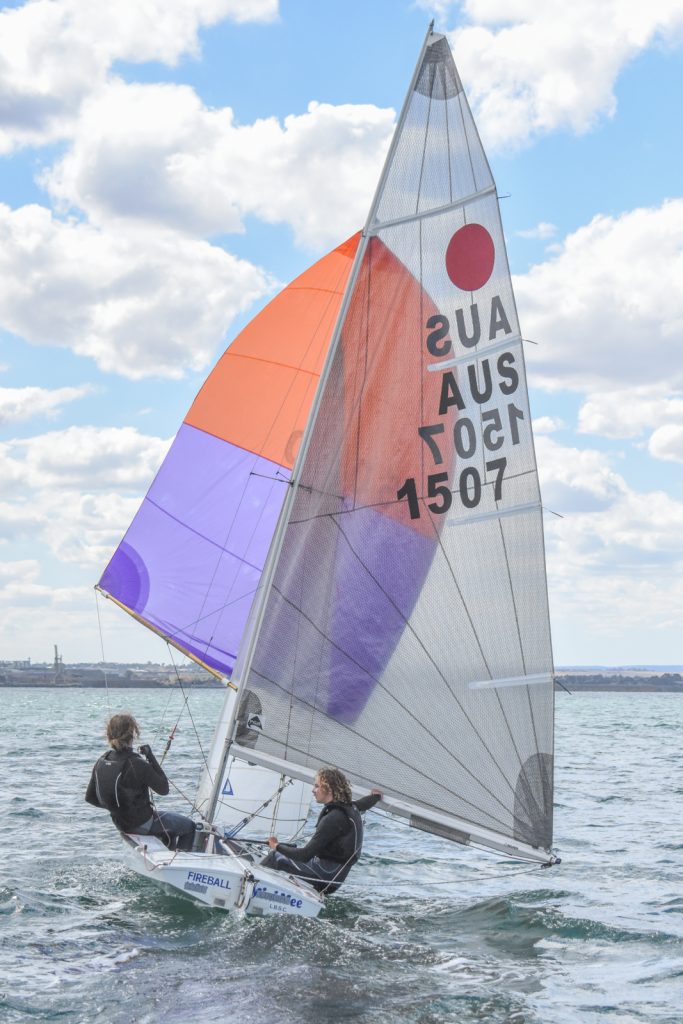 Heather and Chris took out the first race of the day, which all but solidified their regatta win, while Ben Knoop and James Belton on Fierce Creature came away with a hard-fought win in the second race of the day.
With the breeze well and truly up by late afternoon, Knoop and Belton were in a ding-dong battle with young Fireball upstarts Alex Higgins and Joal Mackenzie who led for most of the race despite being a light combination.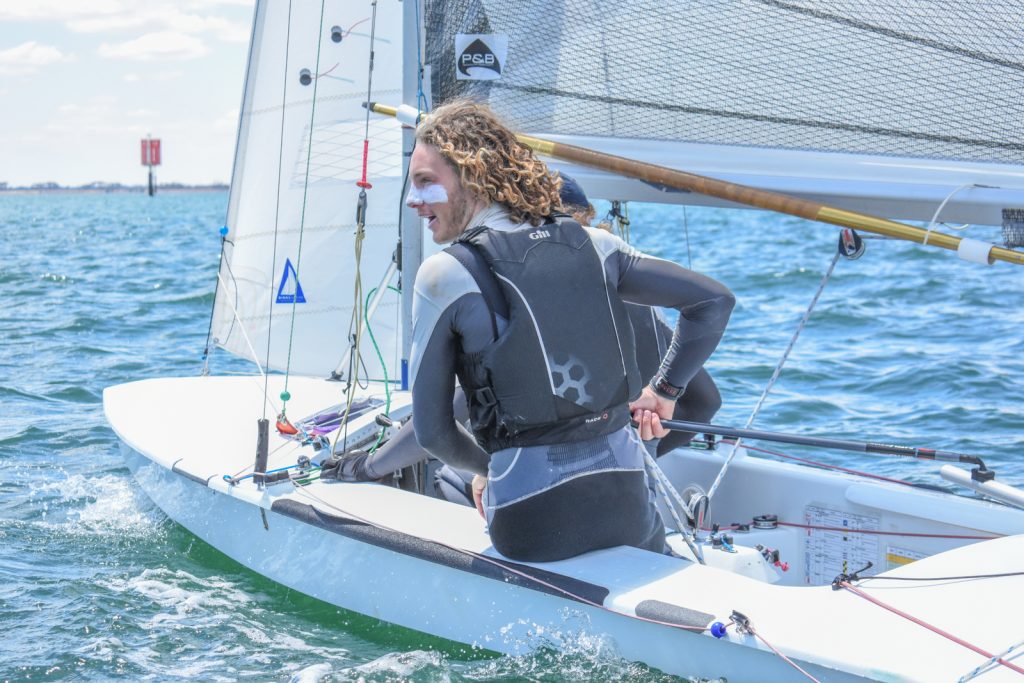 However on the last upwind leg before turning downwind to head to the finish a broken main halyard forced Higgins and Mackenzie out of the race and gave Knoop and Belton the opportunity to cruise home for their maiden national heat win.
Only one race is scheduled for the final day tomorrow, which will give Macfarlane and Payne a victory lap of sorts, while the remainder of the fleet has a last ditch effort at picking up a few spots.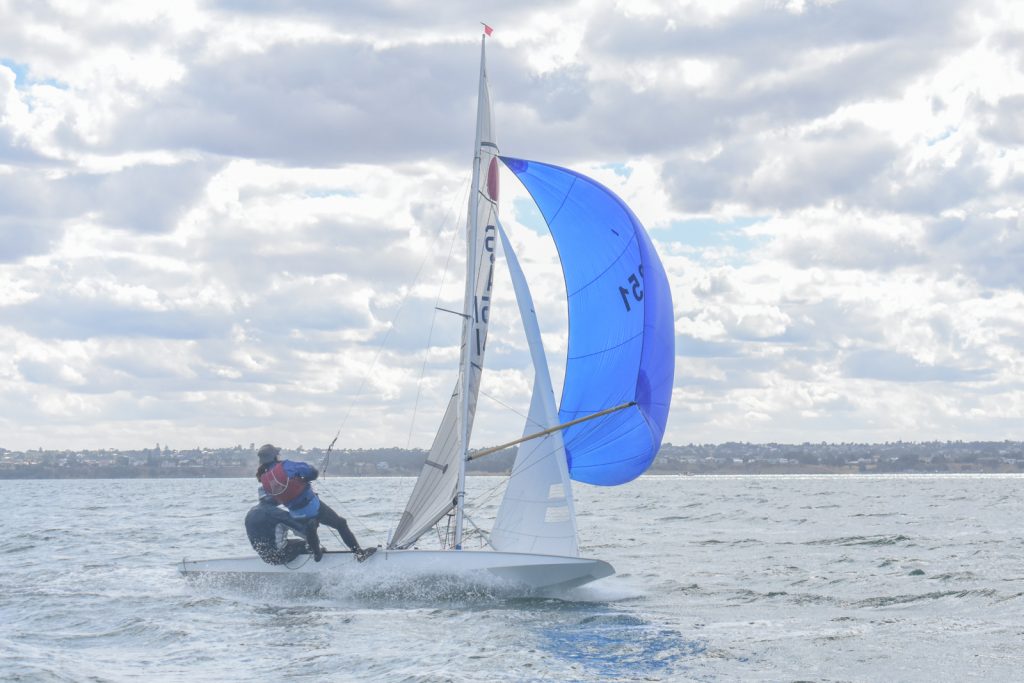 CLICK HERE for full results.
For all the regular updates from the Fireball National, check out the Down Under Sail Facebook Page.