Luke Stephens, Matt Hansen and Dave Snoad on SA934 Sideshow Bob have taken a commanding lead in the 76th Sharpie Nationals at Adelaide Sailing Club, sitting first overall and 18 points clear of second after five of the nine championship races.
The well-oiled Sharpie team has a very neat score card after the first five races, currently carrying three firsts and two seconds without a discard being allowed yet.
While these guys are still a long way ahead, there'll be a number of boats keen to have a late charge at the title, with Dave Higgins' Major Tom, Chris Went's Trumped and Mark Soulsby's Shaderunner all still in the hunt.
There has been some stellar performances right across the board and the junior, female and country divisions are all going right down to the wire.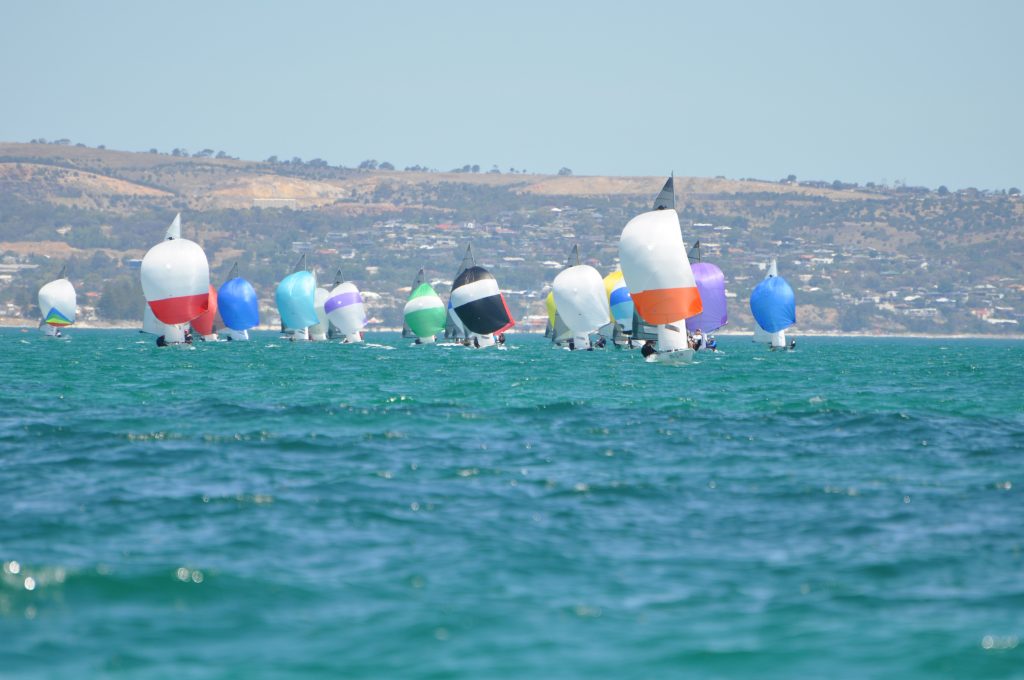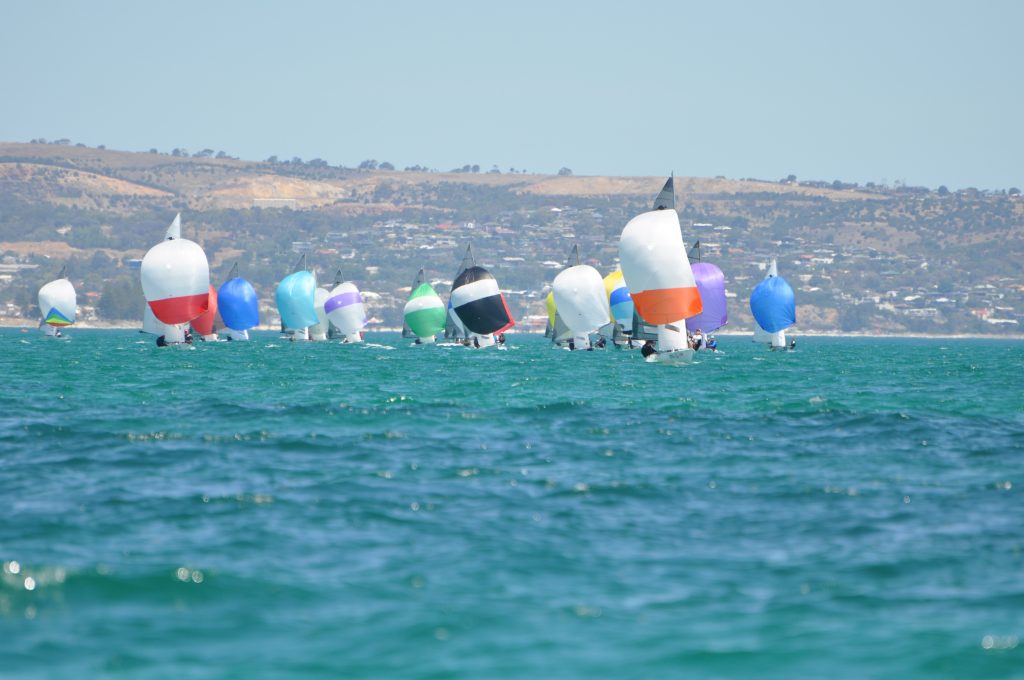 Conditions have provided a bit of everything, with traditional southwesterly sea breezes, as well as some tricky land breezes and sometimes even a mixture of the two.
Racing continues today with the likelihood of a single-race day, however with a scorching forecast of 41 degrees potentially causing some headaches for the race committee.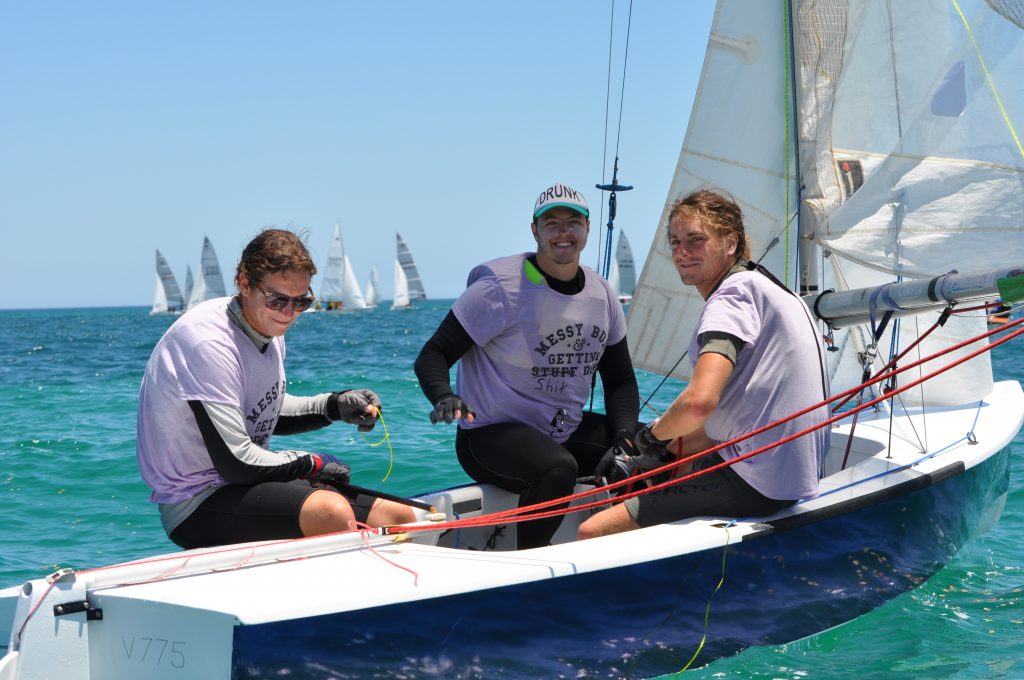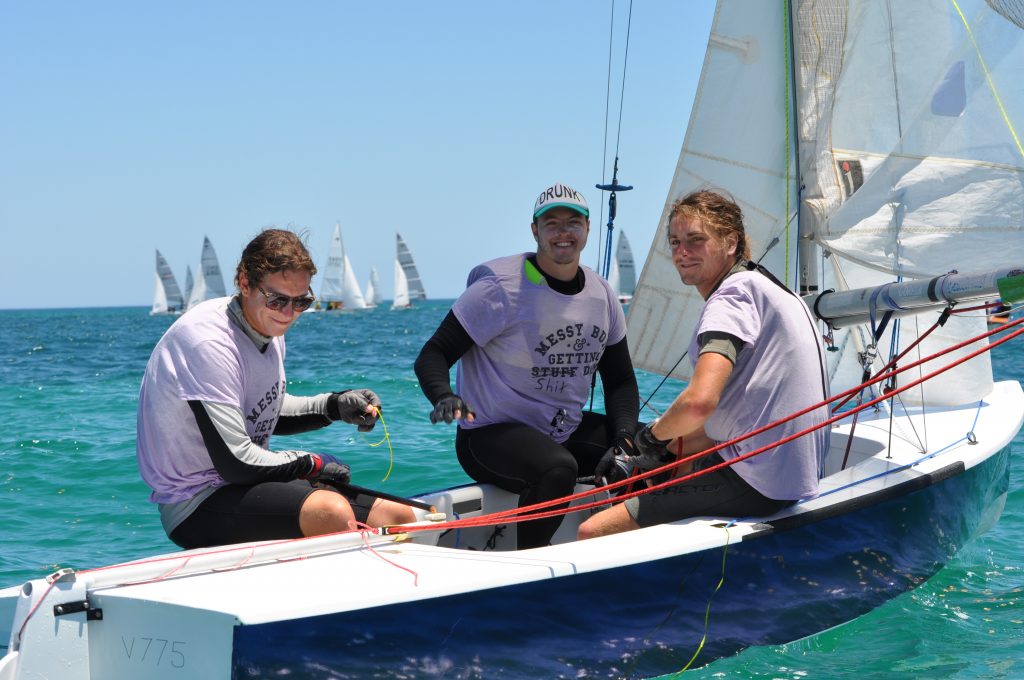 With a lay day tomorrow, racing will wrap up on Sunday 6 January after the final two days of racing with a maximum of nine races planned.
For full results, click here.