Perth turned on some absolutely stunning summer conditions for day 1 of the WA WASZP State Championship, with a late seabreeze kicking in at 12-15knots. Racing was held in freshwater bay providing some serious Friday night entertainment for the punters on the shore having a beer at the Royal Freshwater Bay Yacht Club, the home of the 2019 International WASZP Games.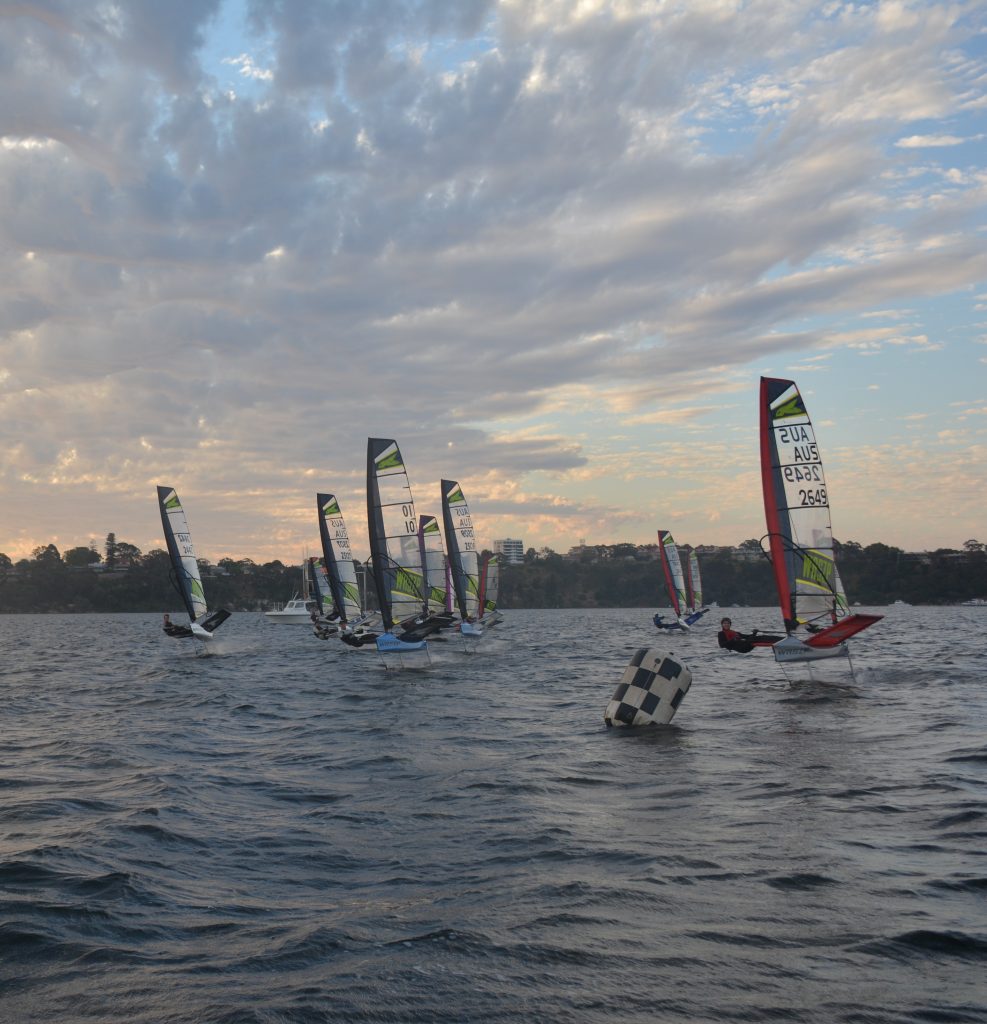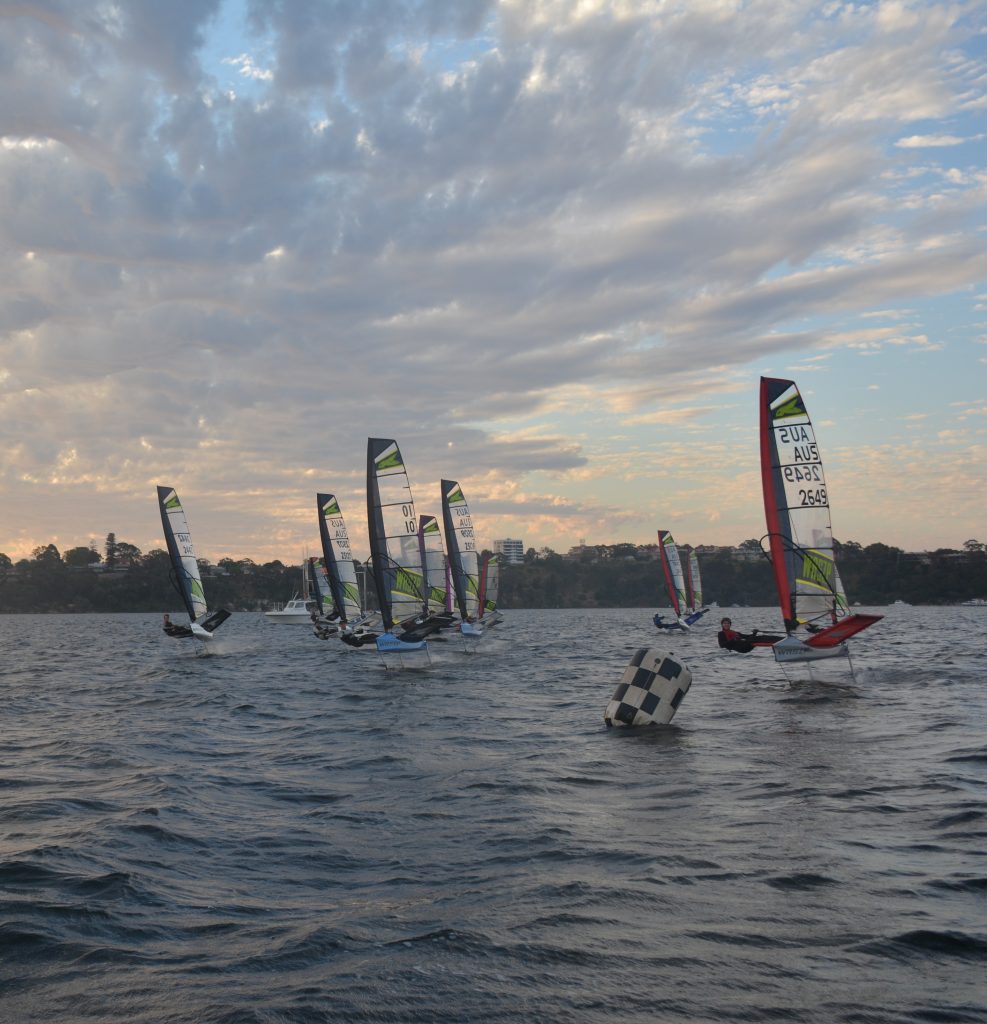 2 Races were completed to begin the series on a tight course to fit the confines of Freshwater Bay, it was fantastic to see 15 WASZPs on the start line preparing for the up-coming WASZP Games. The standard has lifted incredibly and to think that there are now 18 boats in WA with 15 racing only a year after the class was bought to WA.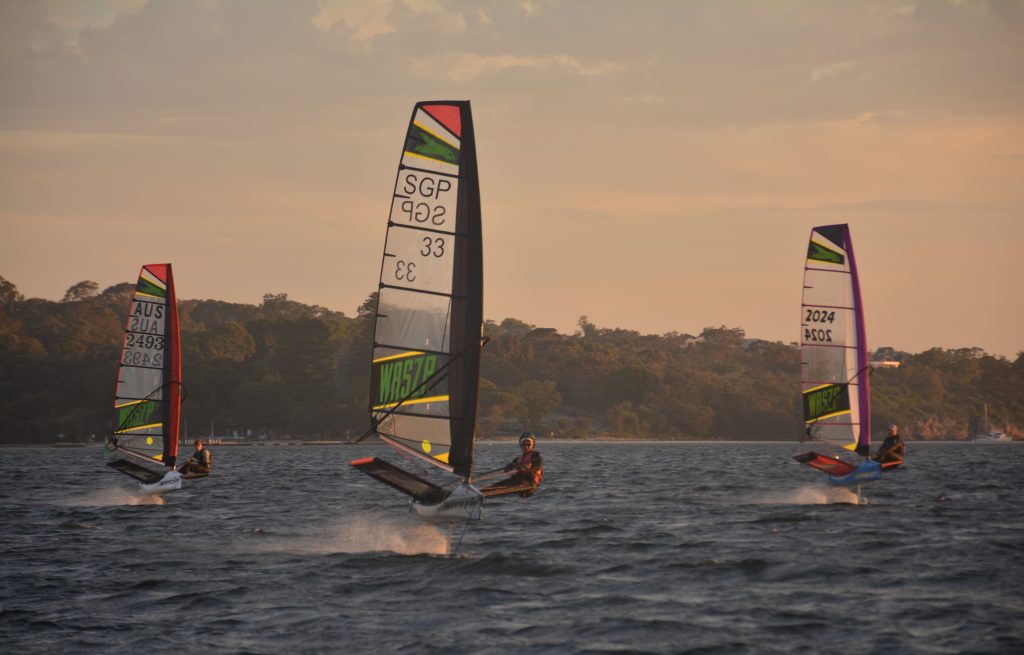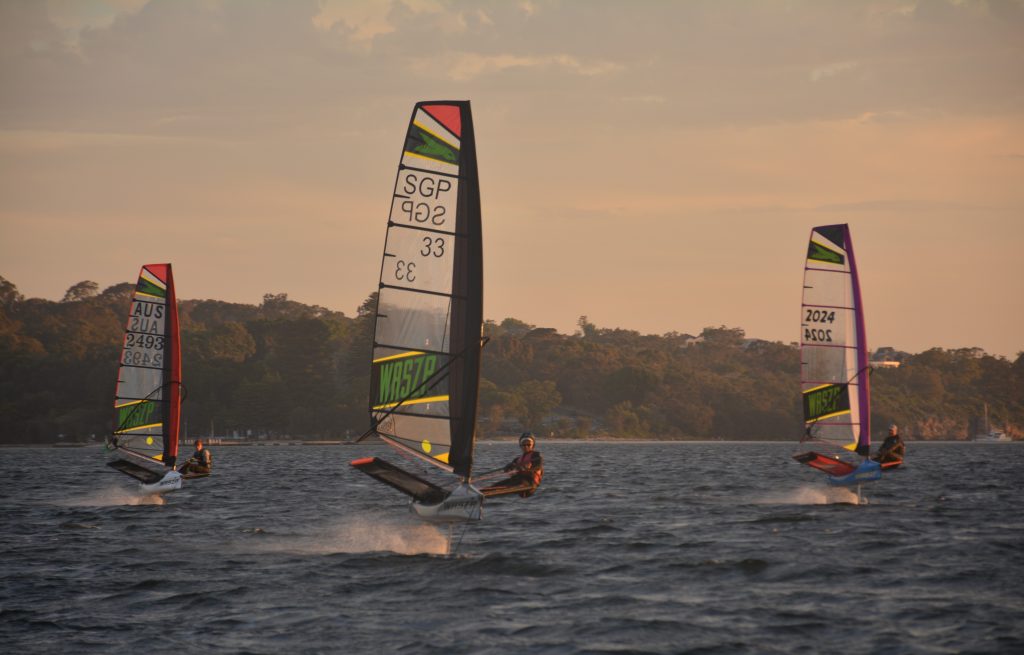 Race 1 saw an epic battle between current Australian Sailors of the Year Matt Wearn and Tristan Brown with Brown getting the chocolates in the end. They were followed in by young gun Aaron Delongville who unfortunately went through the finish the wrong way to end up 12th.
this is a sign of things to come with interest in the 2019 WASZP Games on the Swan River at an all time high. One of the best things about the WASZP Fleet is the social side and culture, everyone in the fleet is out there to race but everyone is just stoked to be out racing, then the action increases once back to shore with everyone more then willing to help with the technical side, techniques and of course just having a chat at the bar!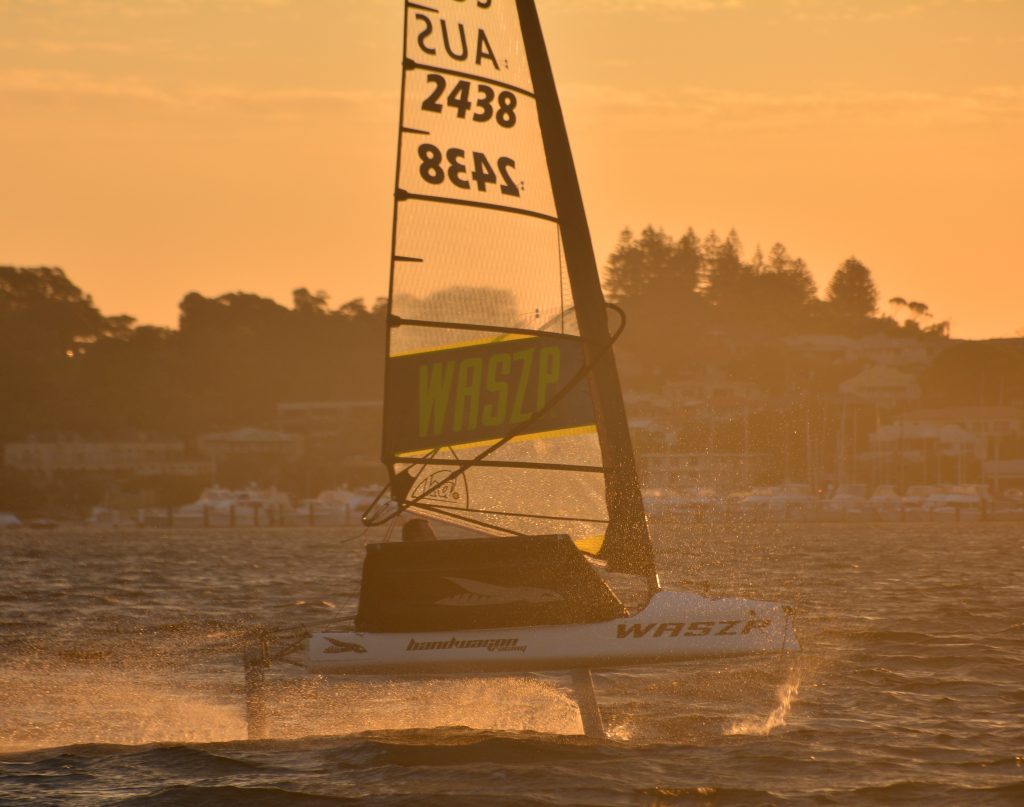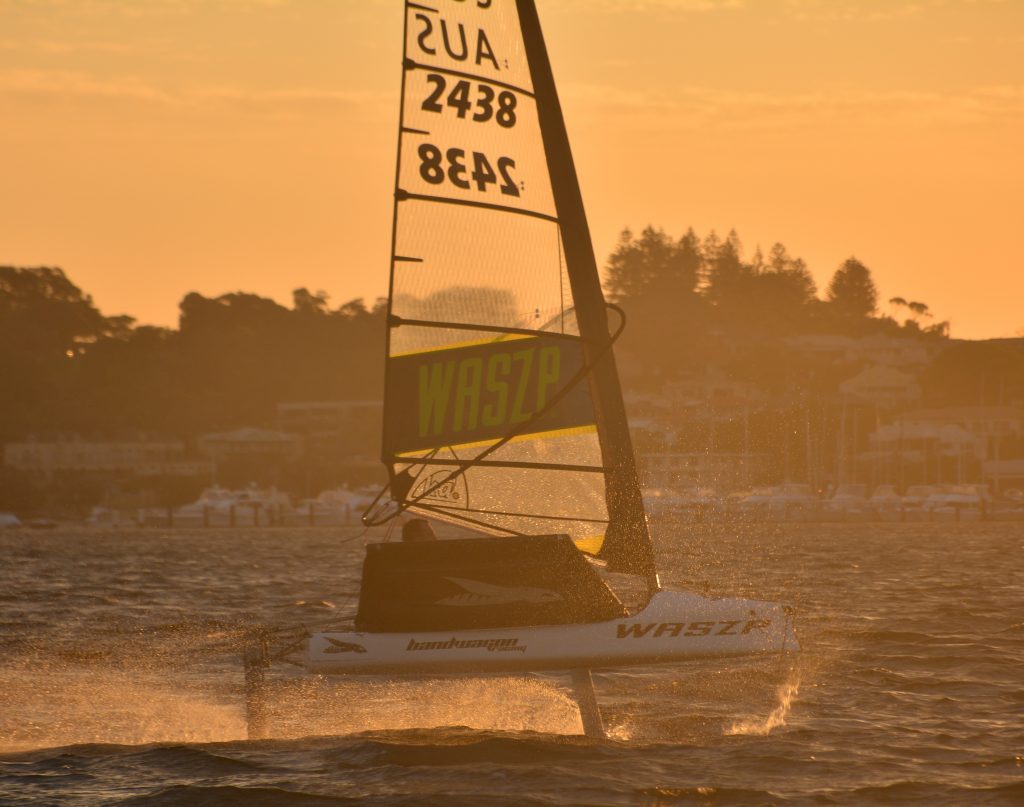 Race 2 saw a fantastic performance from young 17 year old Aaron Delongville, who led from start to finish to take an all the way victory. Brown came through in second while Liam Seagreen finished the day with a pair of 3s to sit 2nd overall.
Today there is more action to come with 2 race sessions planned, one early morning if the easterly and one late arvo for the pumping seabreeze. It should be a great day on the water, stay tuned