Perth turned on some absolutely stunning summer conditions for day 1 of the WA Moth State Championship, with a late seabreeze kicking in at 12-15knots. Racing was held in freshwater bay providing some serious Friday nigh entertainment for the punters on the shore having a beer at the Royal Freshwater Bay Yacht Club.
2 Races were completed to begin the series on a tight course to fit the confines of Freshwater Bay, it was fantastic to see 12 Moths on the start line with some new kit amongst it. Nick Duessen & Lloyd Edmunds roared off the start line in race 1 to put a gap on the fleet on the first lap, both sailors are on the new 2.41 MACH2 Main Horizontal foil with Duessen on a completely new MACH2.4 which was only received 3 weeks ago and is super quick straight out of the box.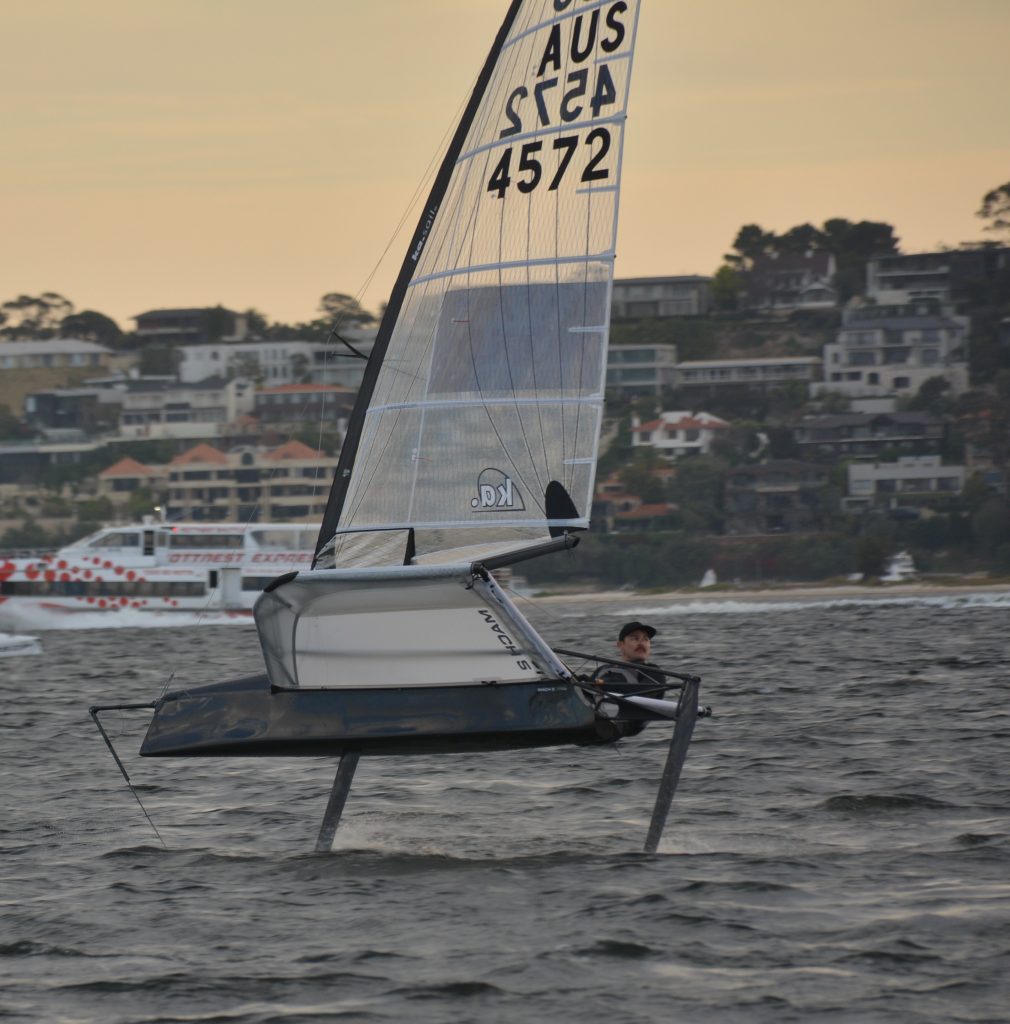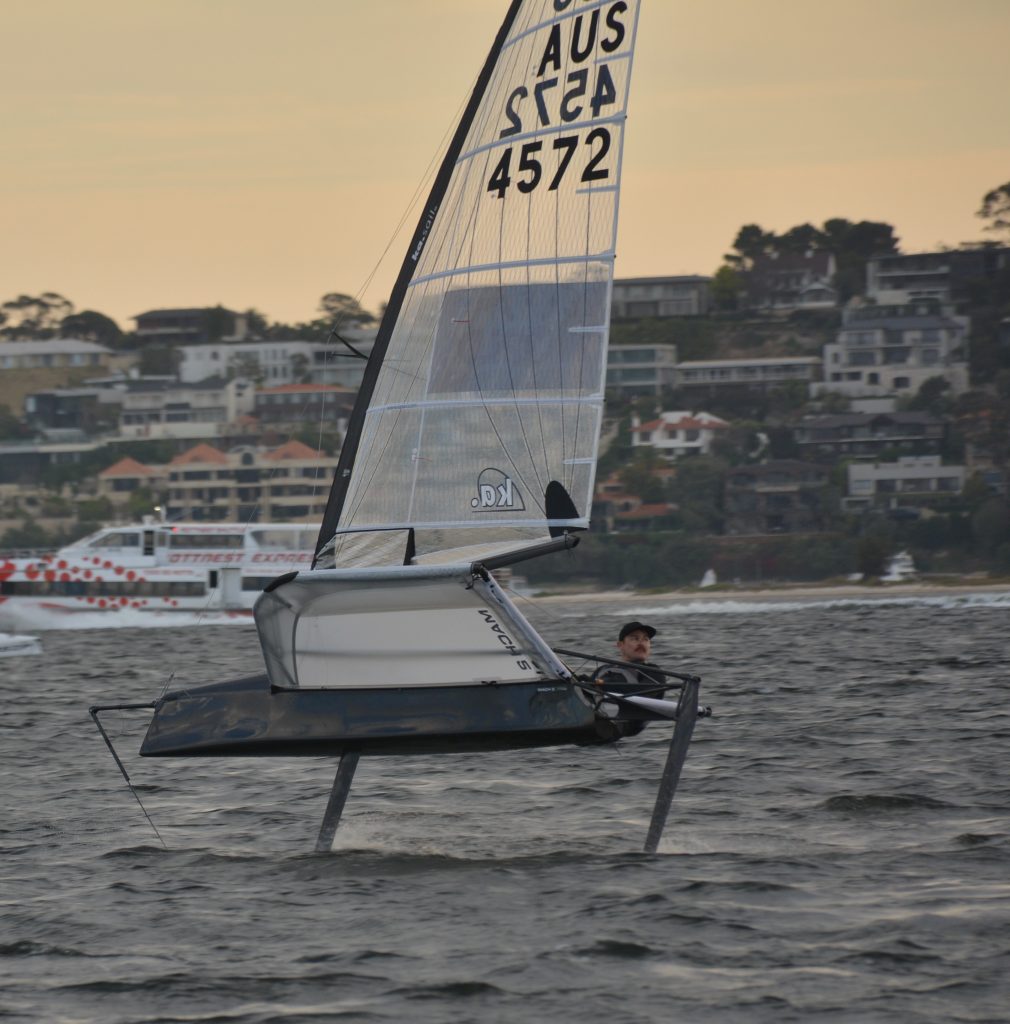 Racing was tight through the middle of the fleet with some awesome bottom gate roundings, this is a sign of things to come with interest in the 2019 Worlds on the Swan River at an all time high. One of the best things about the WA Moth Fleet is the social side, everyone in the fleet is out there to race but everyone is just stoked to be out racing, then the action increases once back to the bar.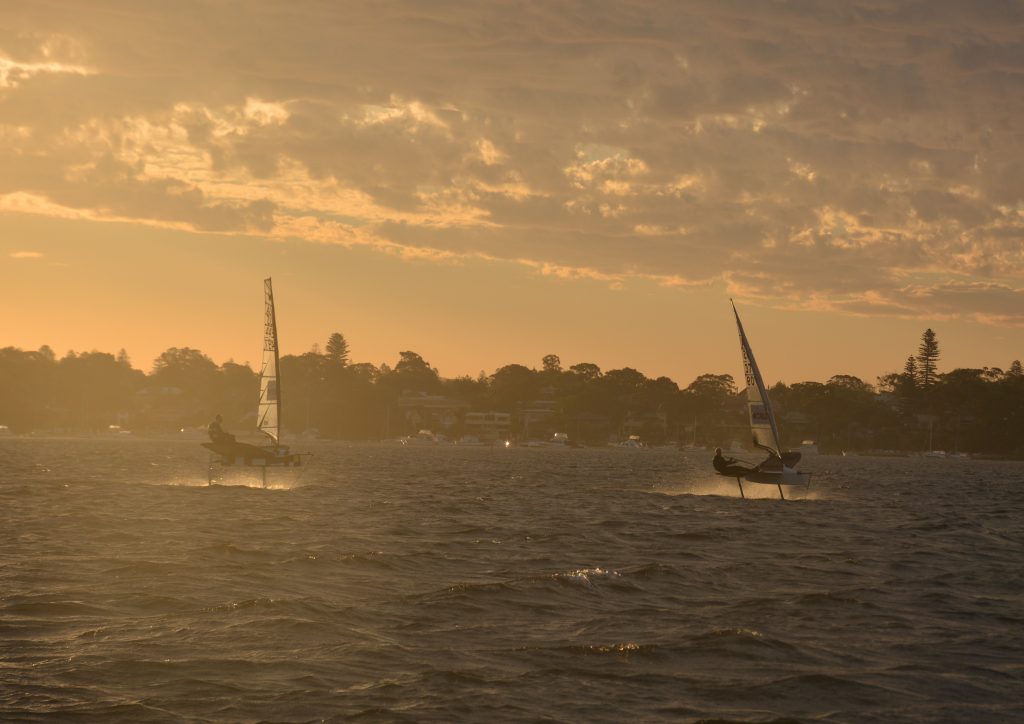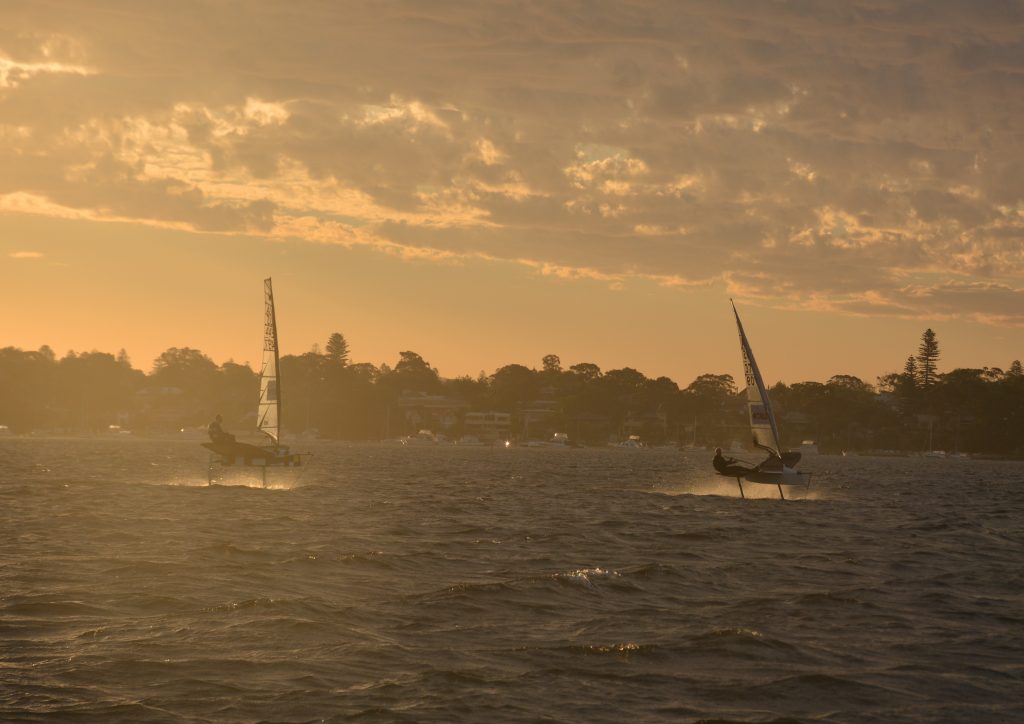 In Race 2 Duessen again fired off the pin and took a strong lead, however on the second lap he took the left hand gate and headed for the crowd on the shore being entertained by commentary. Word is Duessen was off on an early victory lap, however when he tacked over a big left hand shift came through which let Edmunds and Matt Jerwood (also in a new MACH2.4) through to take 1 and 2 in race 2.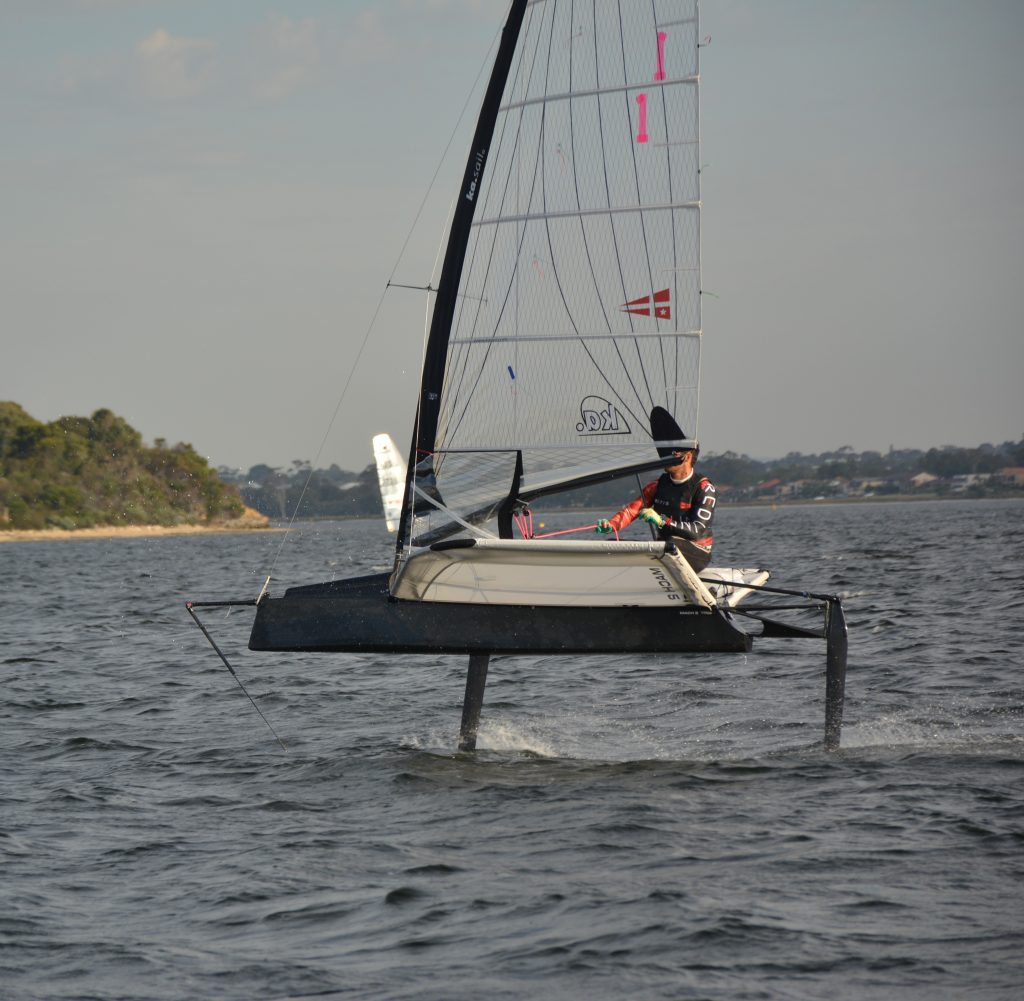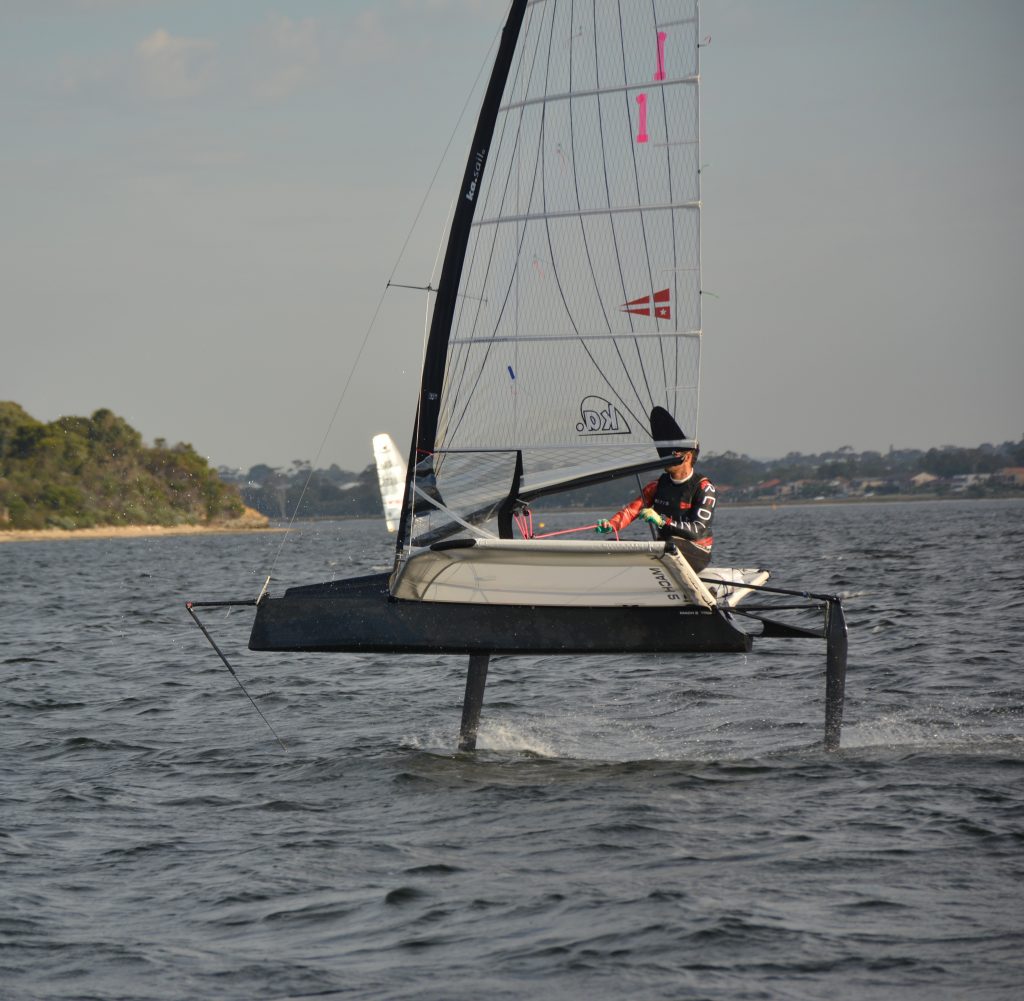 Today there is more action to come with 2 race sessions planned, one early morning if the easterly and one late arvo for the pumping seabreeze. It should be a great day on the water, stay tuned