Former Port Lincoln local Ryan Kelly has taken out his second Sharpie Frostbite Regatta after a dominant display on Boston Bay over the June long weekend.
The traditional winter event for the Sharpie class saw 21 boats and 64 competitors take to the water for the two-day regatta, including two boats from interstate, with Kelly and his team winning three of the six races to claim the overall win.
Sailing with James Flint and Sean Keen as his crew, Kelly is now in the conversation as one of the top contenders for the coming season's national championship, which will be held at the Adelaide Sailing Club in December and is expected to draw a fleet of 80 boats from across the country.
The event was a successful one for locals and former locals with two-time Frostbite winner and former local Luke Stephens and current female national champion and local Ash Dyer finishing second and third respectively behind Kelly.
It was a great result for the home-grown talents as they held off some tough competition in two-time national champion Jason Heritage, current national champion Ash Gabrielson from Perth and two-time national runner up Chris Went.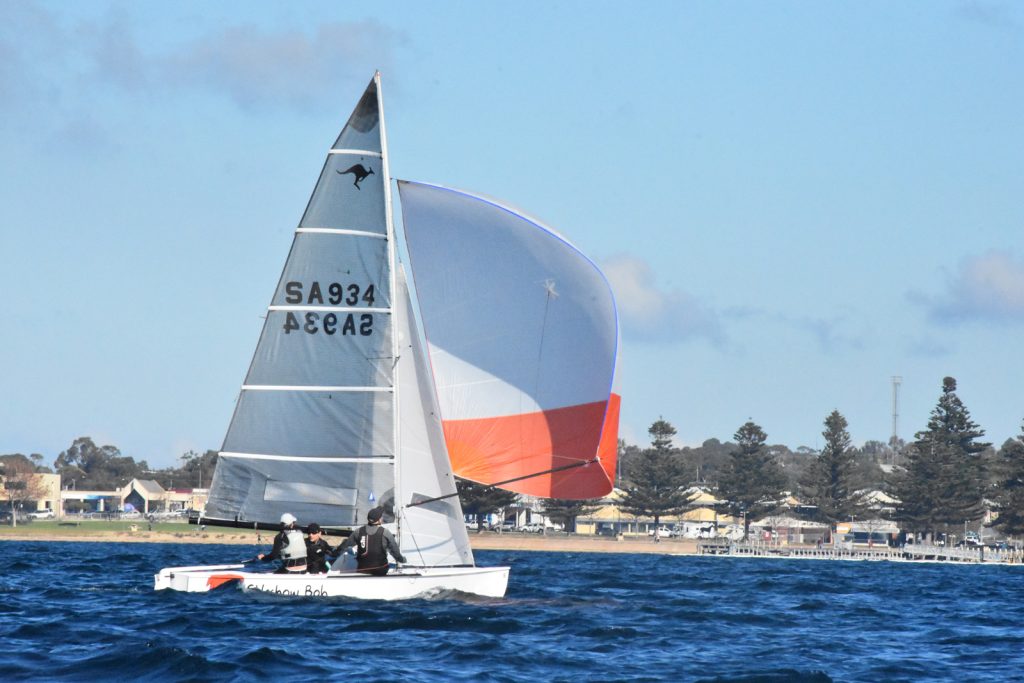 Saturday's weather was challenging for race officer Nikki Dyer with light winds postponing racing for two hours before a light wind got proceedings underway just as sailors thought the day was done.
A total of two races were sailed on the opening day, which was a good result considering the inconsistent conditions.
A further four races were sailed on Sunday to achieve the scheduled six-race series, all of which were sailed in a moderate but slightly building east to northeasterly breeze.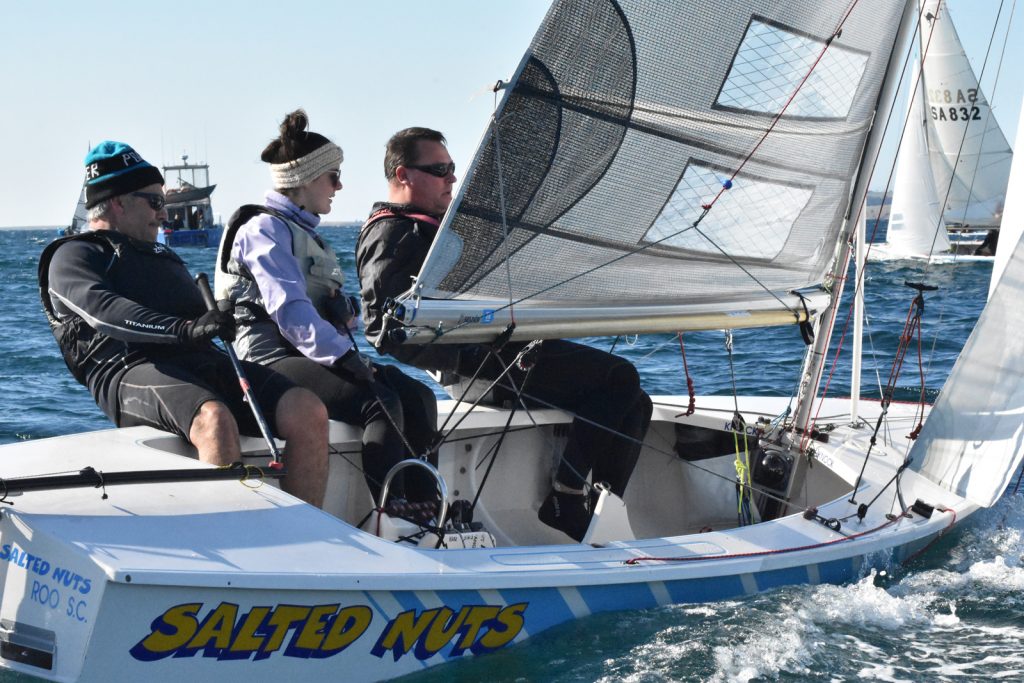 The event clearly showed a changing of the guard in the Sharpie class with a higher than average percentage of sailors under the age of 25 as well as a strong contingent of female sailors.
It also showed growth for the State with clubs such as Goolwa Regatta Yacht Club and Milang Regatta Club represented with a boat each and Adelaide Sailing Club and Port Lincoln Yacht Club both showing strong showings.
Reigning national champion Ash Gabrielson in The Purple Circle with Mark Lewis and Ian Davidson had their work cut out for them after a non-stop 24-hour road trip, finishing sixth overall and improving throughout the event.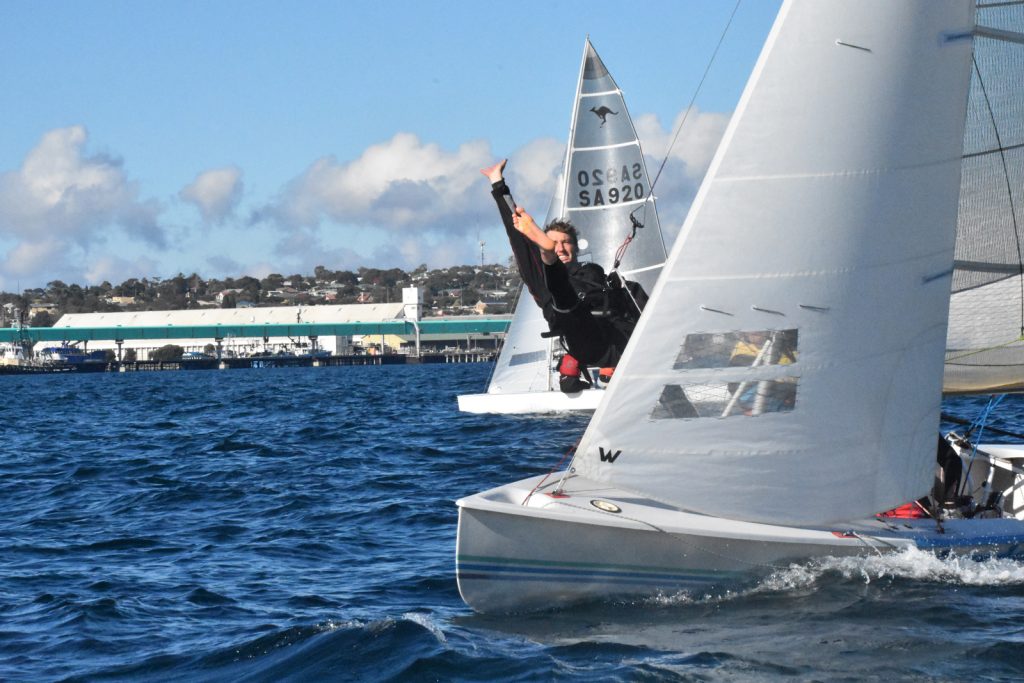 Gabrielson said after the regatta the competition in South Australia was the strongest in the country and traveling to events like Frostbite would give him and his crew the best opportunity to defend their title next summer.
He has also expressed interest in getting a head start on the upcoming nationals in Adelaide by venturing over a month early for the first leg of the SA States on December 1 and 2, an event that is likely to draw a 30-plus boat fleet.
A second interstate boat also made the trip, this one from Melbourne, with Victorians Rob Radnell and Mick Wright flying the flag for their state for the third year running.
They were joined by a French backpacker by the name of Titouan Le Marec who skippered the boat while in Australia for his postgraduate studies abroad.
The lifestyle and culture of Sharpie sailing in South Australia is proving infectious, with steady growth shown over the last few years that is projected to continue well after this year's nationals.
The next national championships from December 28 to January 6 next Summer will be hosted by the Adelaide Sailing Club, bringing the event back to South Australia for the first time since 2013.
Organisers are touting a fleet of about 80 boats with South Australian nominations expected to reach between 40 and 50 as old boats and past sailors roll out of the shed for the big event.