Well the Cadet world championship is done and dusted. We were involved in trying conditions both on and off the water. The Australian team performed well and shared a large slice of the silverware.
We had our last race as scheduled, after a morning of no wind and it was a good breeze of 10 knots and possibly our truest wind of the regatta. The promos has two races to finish their allotment and I stayed out to watch that. As I towed our final team member after all racing was over we had a building healthy breeze – the irony was not lost on me! Amazingly as I got ashore the team was already packed up. Well done guys.
The presentation was held and it was great to see our flag and sailors well represented on the stage. Jacob McConaghy and Sam Hooper finished seventh overall and Jacob won the best under 16 helm. Charlie Goodfellow with assistance from crew Laurie Jeffs won the Under 15 helm and placed 12th overall. In the Promotional fleet Pete Allen and Ollie Grieve (with some help from Alicia Gaffney) finished third overall after a tense last race. Congratulations to them all, very proud.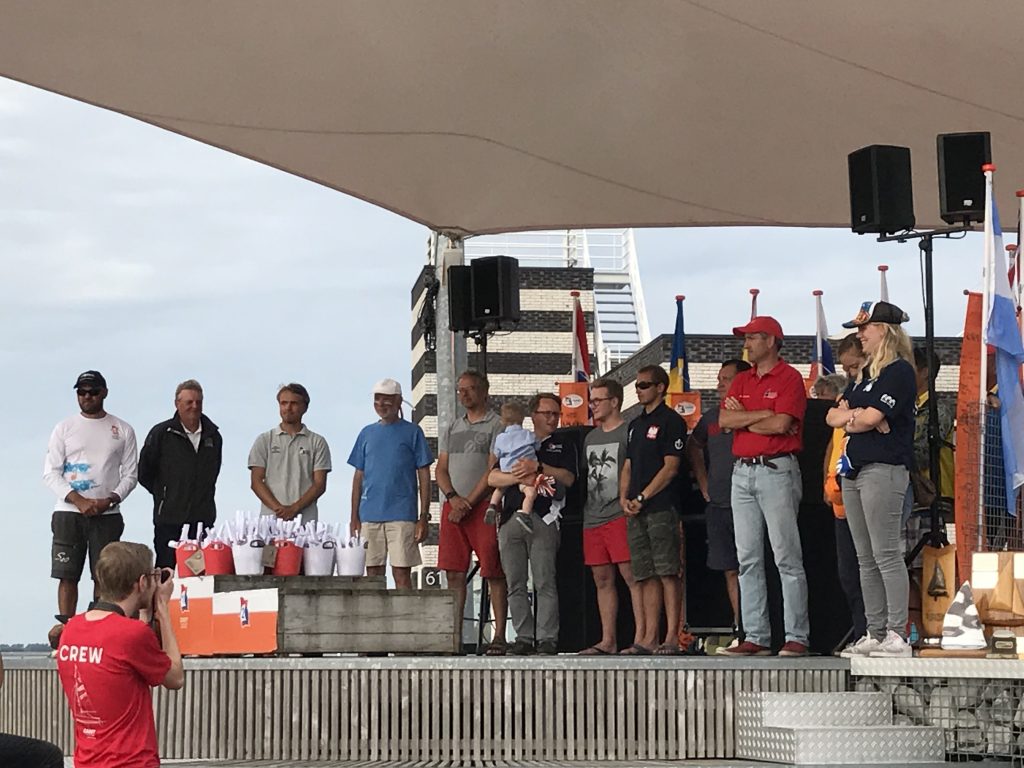 The coaches were also made a feature of the presentation. Asked onto the stage, we all received a vial of the mixed waters collected from the various countries to pass onto the sailors along with a written  message from the Dutch organisers. A nice memento for the poolroom.
As well as the aforementioned, to Tilly, Will, Brooke, Darcy, Sophie, Tim, Archie, Charlie, Matilda and Aya, I would like to thank you for your support and honest communication. The rapport between coach and sailor was very strong and appreciated. Be proud of what you did and what you are a part of. You can't have strong individual performances without a strong team.
To our parental group, thank you all for your assistance and support. In particular team manager Peter Alexander who once again was brilliant. It was great to work with you mate, I shall miss it in future engagements. A personal thanks from your scribe to my wife Sue for her support and tolerance.
Finally a huge thanks to all the followers, supporters and friends. The team really appreciated all your messages and likes. It blows me and everyone here away with the interest back home.
Signing off from Bruinisse with humble gratitude.
Bully