When it comes to ongoing development and modification of grassroots classes, each case is different and there are so many factors that must come into account.
But ensuring the process is calculated and well-thought through can ensure classes don't end up in a sink hole where needing to be competitive requires a larger than expected sum of money to be spent on boats.
Depending on class rules and the culture each class has, development can be done in a range of different ways, and there has never been a one-size-fits-all approach.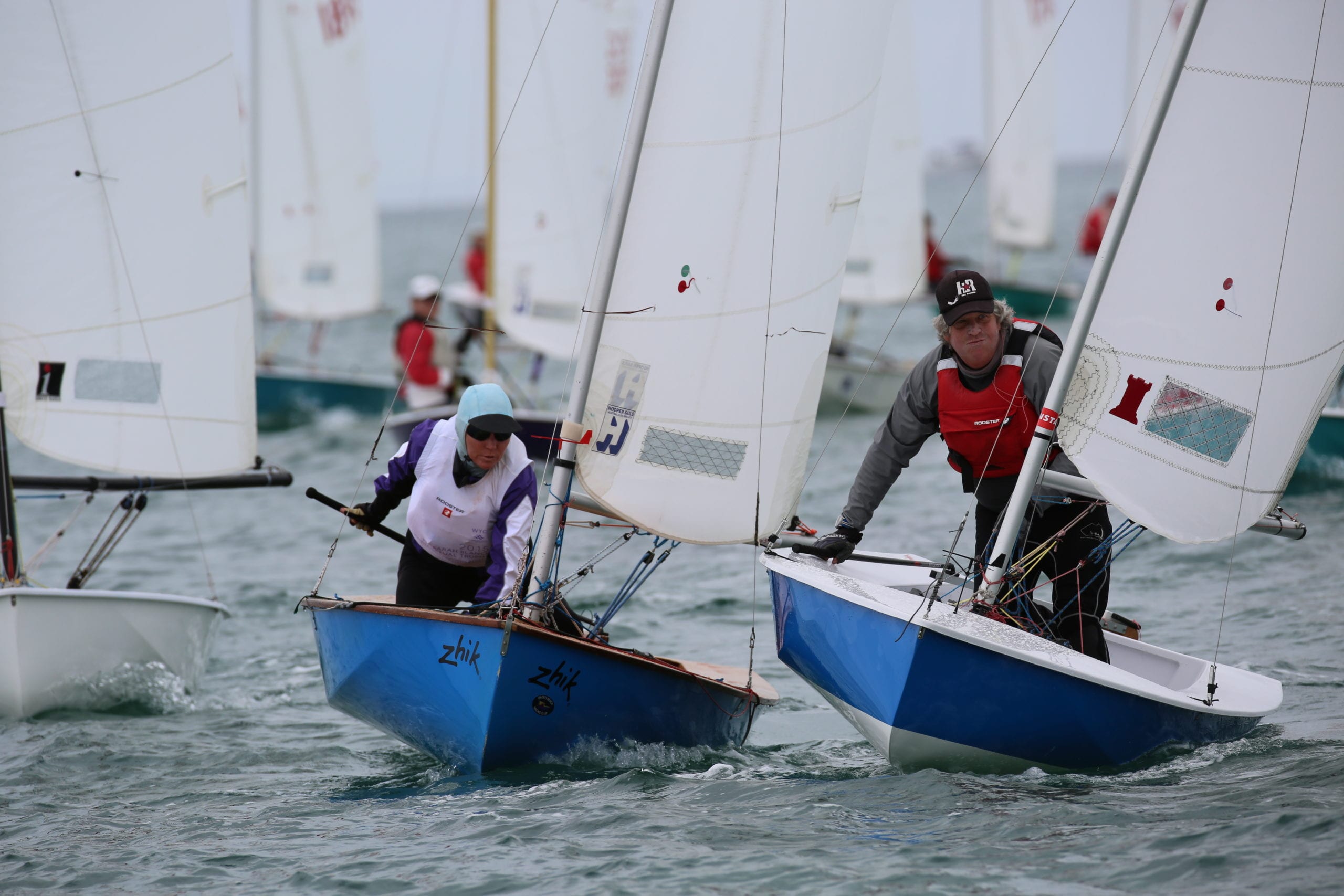 Development classes like the Moth thrive on the fact that manufacturers and individuals are able to push the envelope on development, scratching the itch many have for tinkering with a boat. But it also means boats and components become obsolete from competitive sailing quite quickly until they add the latest modifications.
Some classes are manufacturer controlled like the WASZP and Laser, taking into consideration sailor opinions and mapping a way forward that provides long term cost benefit and performance gain while always making sure there is a cross-over period so the fleet is never left obsolete.
While grassroots classes, such as the Australian Sharpie for example, maintain a structured and carefully considered approach to development to ensure the base level cost to participate competitively in the class doesn't become out of reach – which is driven by the class, rather than by manufacturers.
Depending on where each grassroots class sits, committees – often volunteer-based – can be burdened with the decision of how to undergo the process as they combat the opposite ideals between those pushing for rapid developmental progress, and others fighting to keep costs down and minimise turnover of equipment.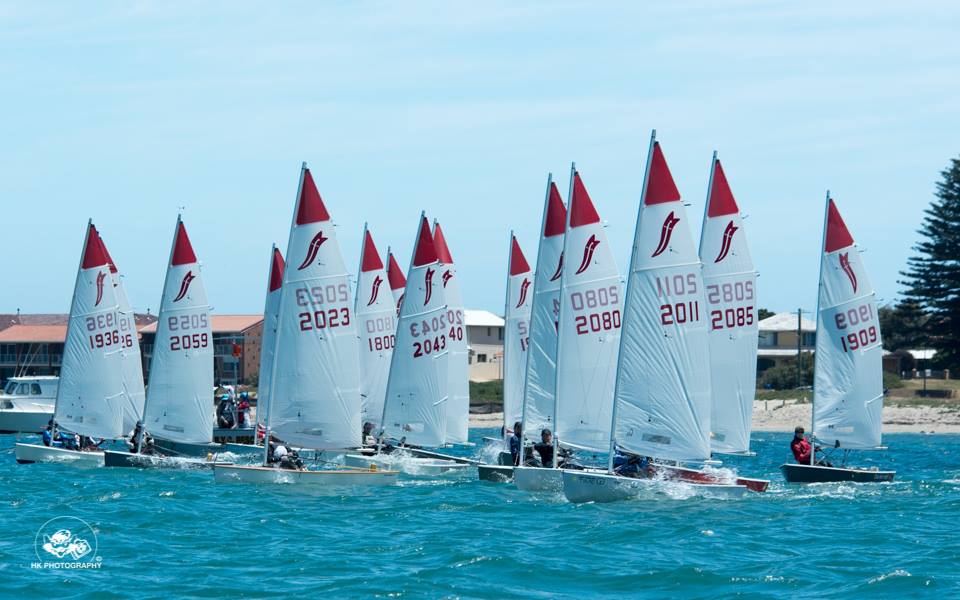 The Sabre class in Australia is an example of the challenges of this process, however also of its strengths, having recently begun an evaluation to determine whether or not to re-think the single-hander's 50-year-old mainsail design. It has evolved in small ways over time with the move to dacron and more refined shape, however the current evaluation considers potential changes that will be noticeably different.
Indeed, the class has continuously evolved from its start as an amateur-built ply hull, economical and light in weight designed for Port Phillip Bay conditions, to a hull with a broader range of building materials requiring less maintenance and providing a longer competitive life.
But on the same note, the Sabre has always monitored and modified its measurement rules to enable hulls built with ply or composite materials to compete with the newer materials on a level playing field – all without cost increases.
A class rich in history and culture, the Sabre boasts a design that has welcomed a competitor base across a wide range of characteristics for decades – with various ages, weight ranges and both men and women able to compete on as close to a level playing field as possible in the sport of sailing.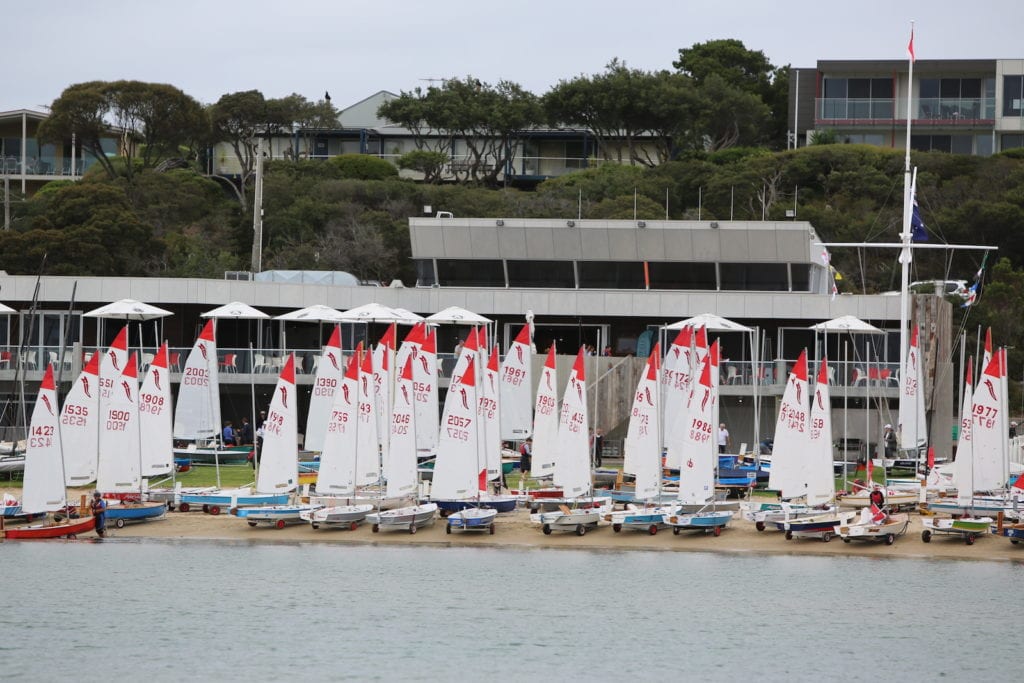 But as mentioned earlier, there are always some pushing for change – which in the last few years saw the full-battened, square-top, mylar 'Shark' sail developed in Western Australia, built to fit the Sabre hull and rig package. Being significantly larger, it moved the 'happy median' crew weight up, particularly in stronger winds.
It's a difficult challenge to maintain a class that covers and attracts such a wide range of sailor experiences and talents, from multi-class national and world champions right through to those who have just emerged from learn-to-sail programs with an urge to develop their skills, but the Sabres seem to deal with this pretty well.
The champions like sailing in big fleets with a range of strong competitors from each corner of the country, while emerging sailors appreciate the friendly support available to them that is so prominent at the grassroots of the sport.
The Shark sail has created growing intrigue in the Sabre fleets in Western Australia, which has now spread to other states. But what this is creating is an inevitable split in the strong Sabre class fleet nationally. For the Sabre class, it is hoped that the sail evaluation process will assist in bringing the cohort of Sabre 'hull' owners back together again, regardless of what type of sail they're pulling up their masts.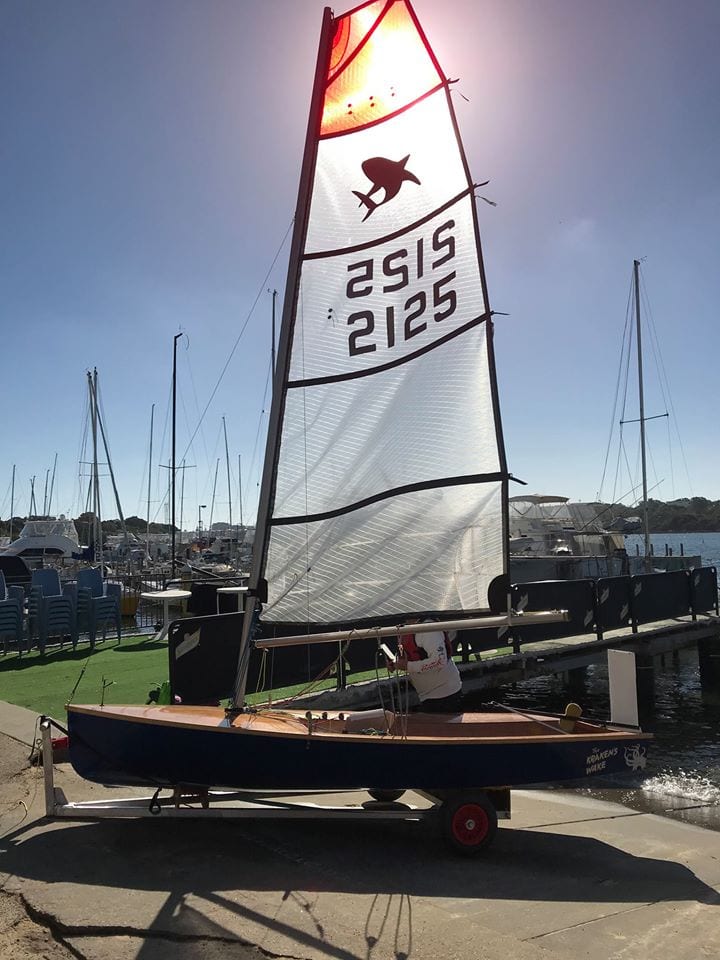 Since the Shark sail's introduction, discussion has ensued about how to ensure safe and considered development of the Sabre class, while maintaining an environment that doesn't disadvantage current sailors from right across Australia.
Two sail makers in Victoria and South Australia are now working together to develop two alternate Sabre sails that the class will evaluate against a specific set of criteria.
It's a process that at its core aims to maintain strong fleet numbers across every corner of the country, minimising the risk of a split fleet and working to bring national fleet numbers back up to the 100-plus numbers they were in recent years.
Different states obviously provide different sailing conditions, so not everyone is going to always agree on the outcomes of these sorts of decision-making processes, but what is for certain is that most prefer sailing in big fleets with healthier competition.
The Sabre class recently saw 69 boats entered in the Victorian State Championship at the Mount Martha Yacht Club, while less than 40 boats were entered in the national championship held in the regional South Australian town of Wallaroo.
So while there's not a major call for concern just yet for the Sabres, nor for many of its grassroots senior class counterparts, there is the need to explore the possibility of steady changes to ensure longevity of these thriving and timeless grassroots classes.