The Australian Sabre class continues to prove itself as one of the most accessible forms of sailing on offer, with the Victorian fleet recently bringing a land-loving Spaniard into its ranks and introducing him to the sport.
It was a long way from Barcelona to Black Rock and a big challenge developing his sea legs, but after Luis Mata moved to Australia with his family he quickly found himself regularly enjoying the beach at Half Moon Bay.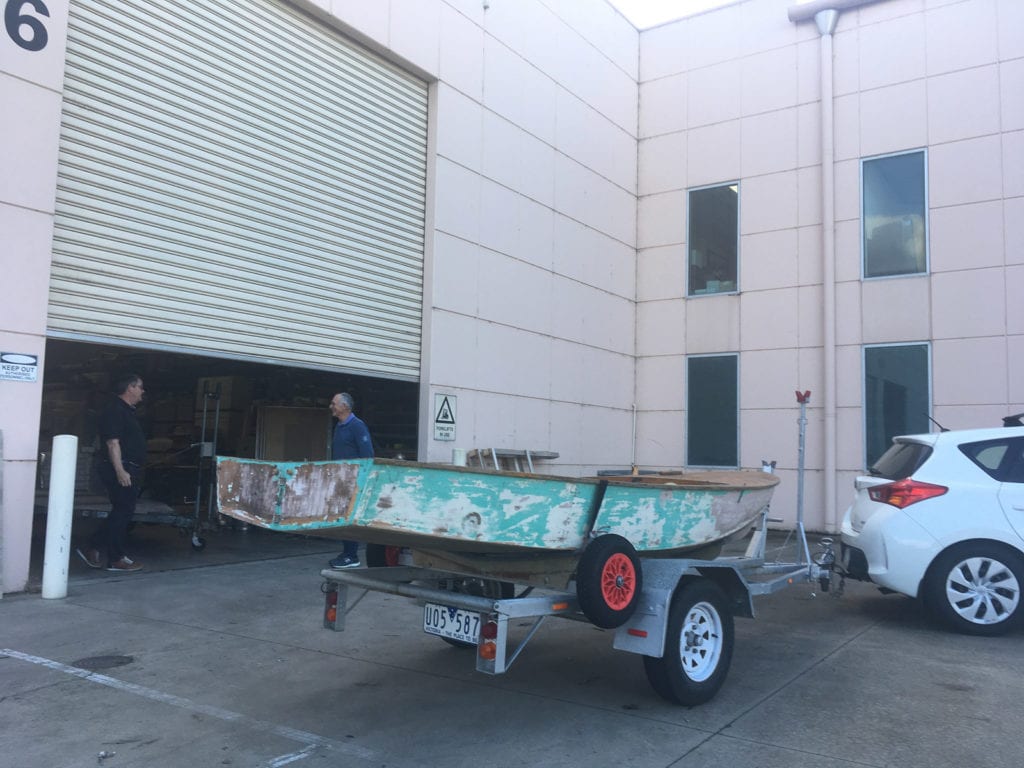 He began watching sailors launch their boats at the Black Rock Yacht Club (BRYC) ramp and wondered if he might be capable of mastering the sea.
After getting started in the BRYC learn to sail program, Luis quickly found that sailing was for him and soon mastered the basics. Left with the decision of where to next with his on-water endeavours, he set his sights on a single-handed dinghy with the Sabre being his first choice.
"Everyone agreed that the Sabre fleet was a really friendly bunch," Luis said, as Sabre Association boats were up for loan allowing him to rapidly embrace the challenge.
"The Sabre was amazingly fun and very forgiving of my lack of experience."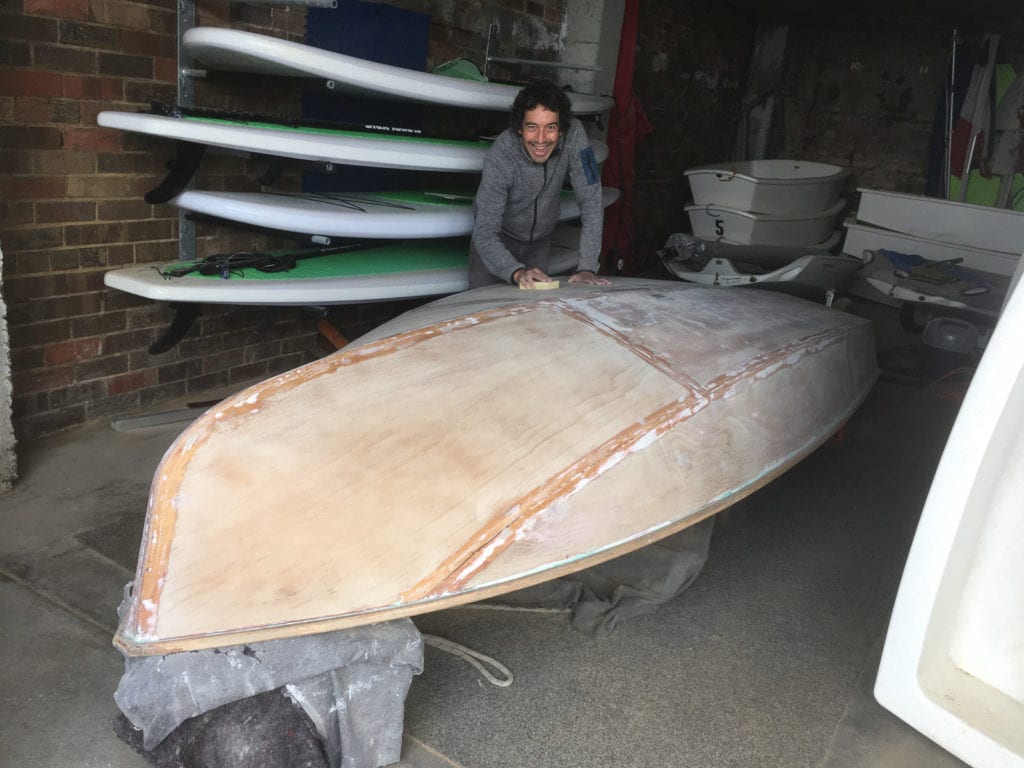 Luis said the challenge confronted by many new sailors outside the learning of basic skills was boat maintenance – and after the generous donation of a 40-year-old wooden Sabre hull, Luis' dinghy lessons were as steep on the water as they were off.
A complete renovation was on the agenda, so Luis was joined by some veterans of the class and masters of 'boat magic'. Together, weeks were spent sanding, gap filling, repairing, varnishing and finally applying the 'wing commander' blue to the newly streamlined hull.
Generous donations of sails, a beach trailer and all manner of important ingredients, highlighted that the newly renovated Sabre was indeed a testament to collaborative effort and community.
"It was a steep learning curve for me and I'm still amazed at how we pulled it all together in such a short period of time," Luis laughed, looking back on the project.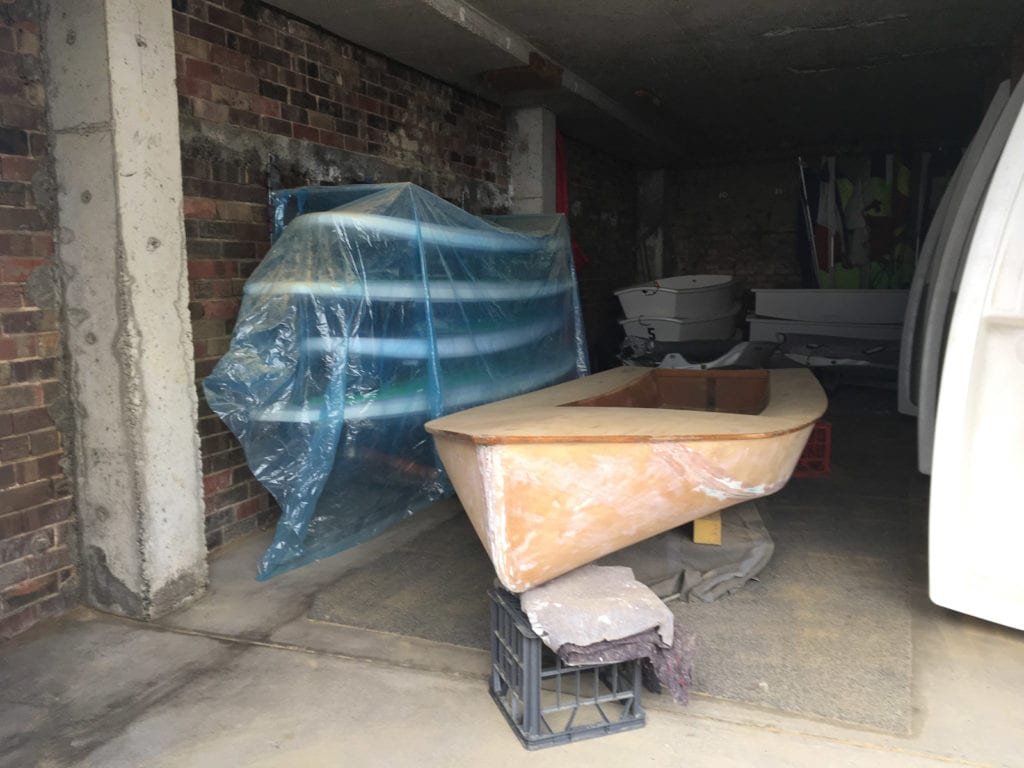 "Everyone helping was so patient in explaining the theory behind the decisions they were making and showing me how the work needed to be done."
After a recent move to Black Rock, Luis can be seen regularly sailing on Port Phillip Bay with his Sabre friends, while his exceptional confidence and enthusiasm as a beginner has set a solid trajectory for his future sailing successes.
"I've heard a few times that it's relatively straightforward to learn how to sail a Sabre, but that it takes a lifetime to learn how to sail it well," he said.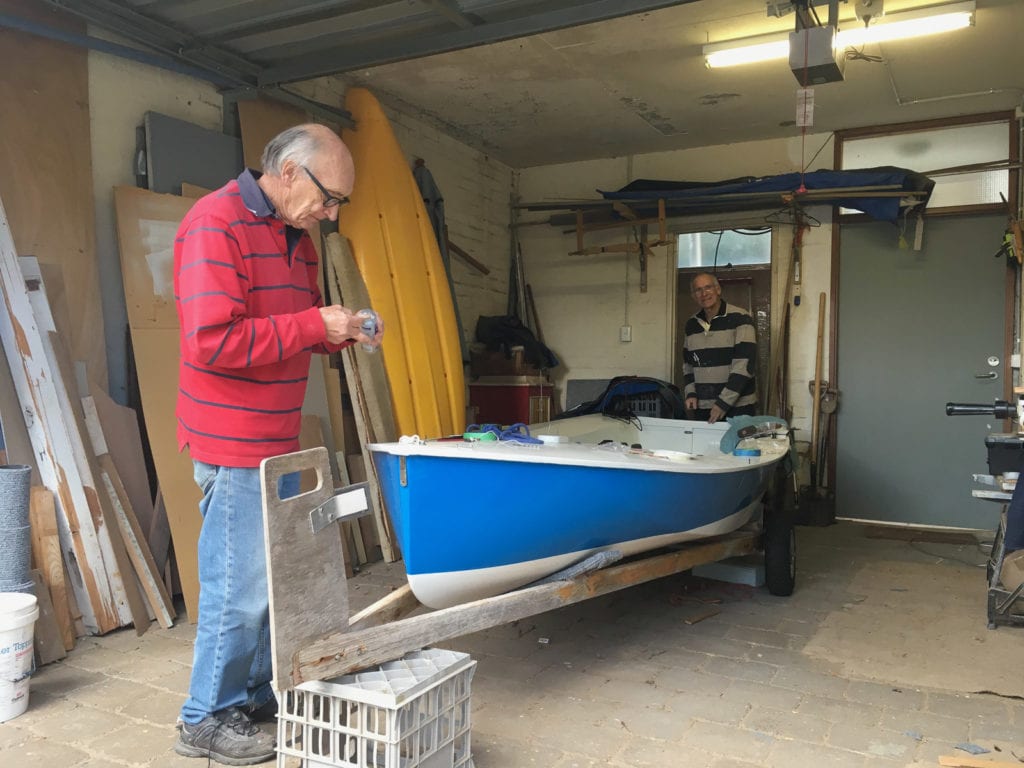 Pursuing this long-term goal, Luis plans to stay focused on improving his skills in all weather, seeking the fun in every sail, and encouraging his family to join him in his new endeavour.
When asked what advice he would give to anyone learning to sail or renovate a boat, he enthusiastically said: "Go for it! It's absolutely worth it. Learning from others has been truly inspirational."
— By Jarka Kluth
For more information on BRYC learn to sail programs visit https://www.bryc.com.au/sailing-school/
For more information on Sabre Sailing in Victoria visit https://www.sabre.org.au/states/victoria