Michael Coxon, Dave O'Conner and Trent Barnabas of Thurlow Fisher Lawyers were crowned 18ft Skiff Australian Champions today after sailing a faultless race on Sydney Harbour. The trio led the final heat of the championship from the start line and finished almost four minutes ahead of second place. 
The NNE breeze challenged the teams as they saw everything from 4-15 knots. With half the fleet using their big rigs and half the fleet on small rigs, there was plenty of action around the racecourse.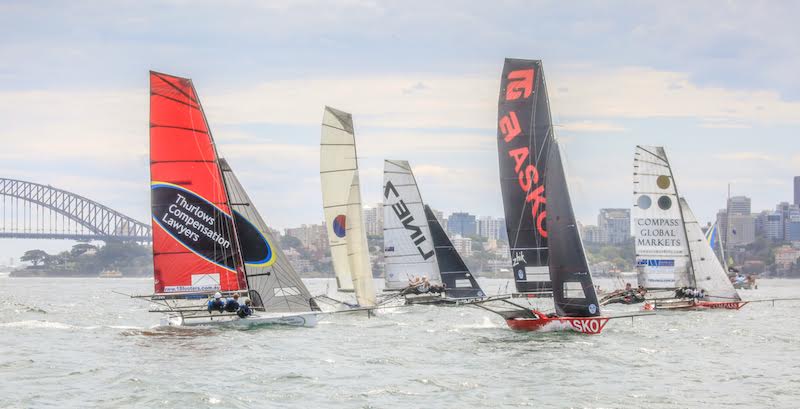 Jono Whitty's Line 7 put up a strong fight at the front of the racecourse with their second rig but it was Lee Knapton's Smeg that took advantage of the patchy conditions. After an ordinary start to the race, the red boat fought their way through the fleet to take second across the line. Line 7 finished third.
After five races, Thurlow Fisher Lawyers and Smeg finish the series on nine points each, with both boats scoring 1, 2, 3, 3. After a second count-back, Thurlow Fisher Lawyers were announced the winners with Smeg second. John Winning's Yandoo finished third overall.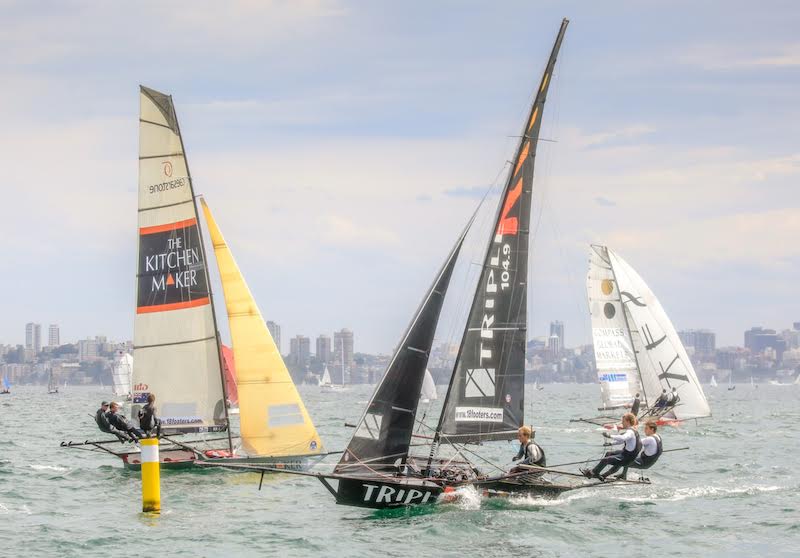 After the race, Michael Coxon and his team were excited to hear the news of their victory.
"We didn't realise we had won, we only just heard the news," he said. "It has been a very close regatta, and season, with Smeg so congratulations to those guys. The pressure is definitely on now for the JJ Giltinan."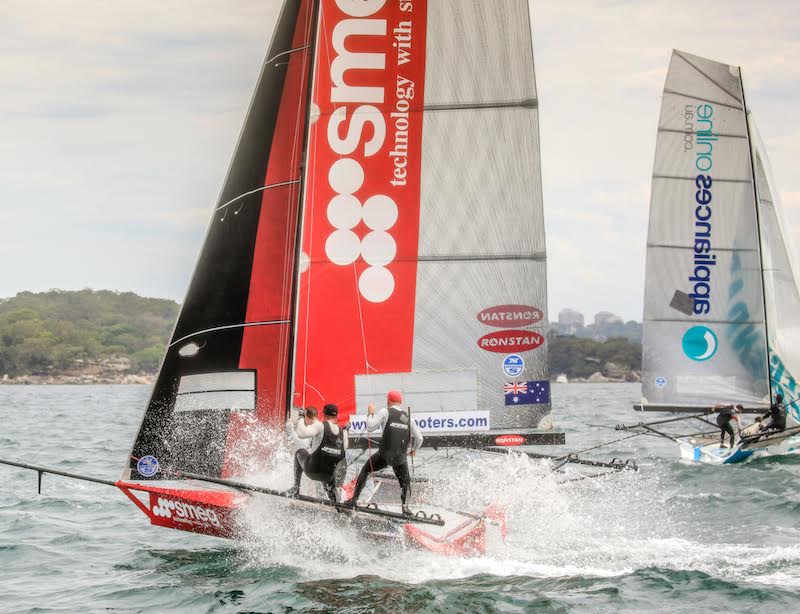 Lee Knapton agreed with Coxon. "The racing is very close this season, not only with Thurlow, but also Coopers 62 Rag & Famish and Asko. We have to push ourselves harder for the JJs this year but we are looking forward to it."
The JJ Giltinan kicks off February 24 and runs through to March 5. With a number of international boats heading to Sydney for the event, including Mark Foy Champions Yamaha, the battle for the JJ Giltinan Trophy is going to be a close one.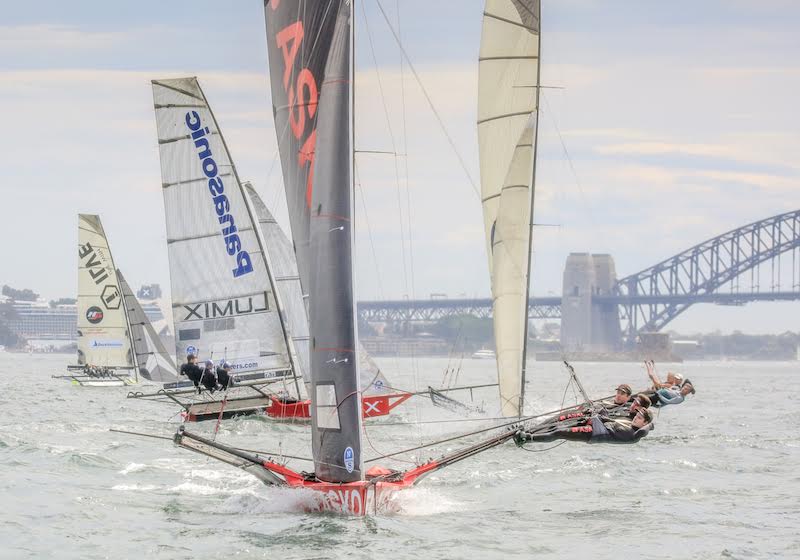 Racing returns next Sunday, February 12, with the President's Trophy, a three-buoys race. The regular spectator ferry will leave Double Bay Wharf at 2:15pm, tickets can be bought from reception. You can also catch every race live from the Camera Cat with our live stream.