Andy Wharton and the team on Accrewed Interest clinched what was a closely-fought Helly Hansen Melges 24 Nationals on Saturday, coming from second overall to overtake Jon Newman's Penultimate Challenge at the Blairgowrie Yacht Squadron.
Due to a lack of wind on the final day of racing, only one race was able to be sailed early on in the day, which was followed by some nervous waiting around by the sailors at the top end of the fleet, before racing was eventually called for the day.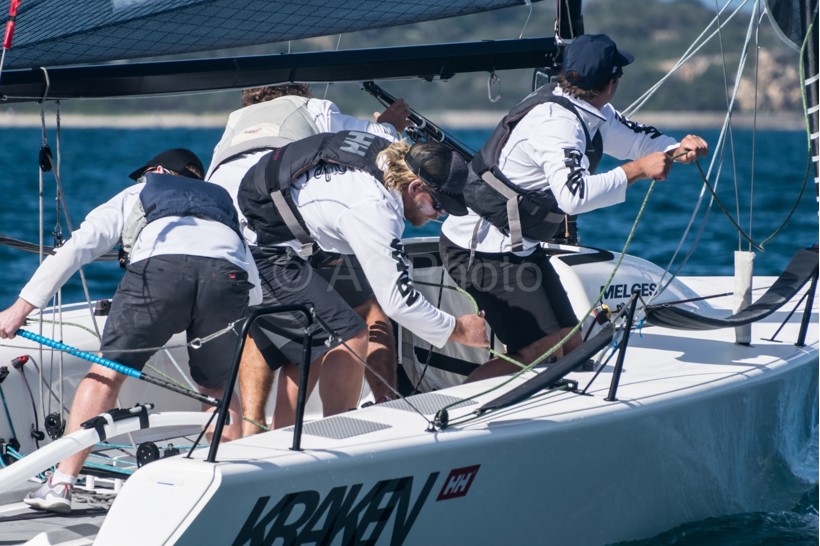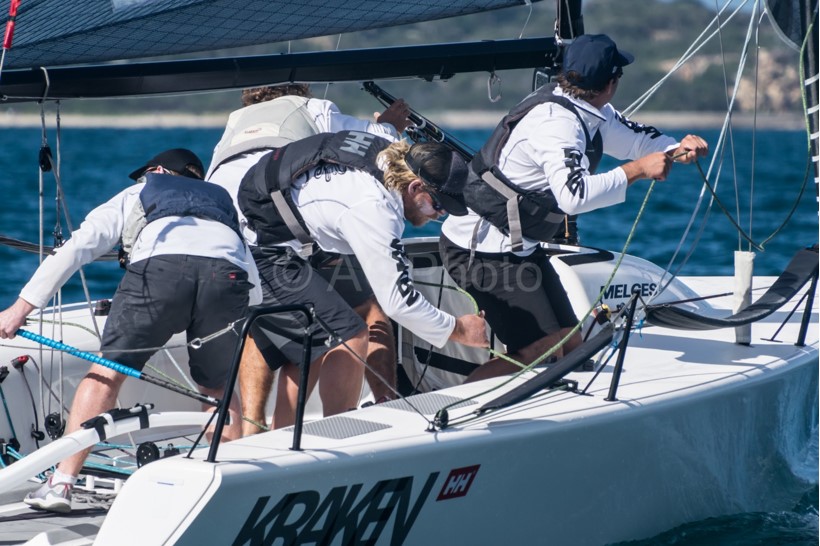 Wharton's regatta was an extremely consistent one, finishing with a flurry of top three results and being able to drop his seventh from Heat 4 and fourth from Heat 8 to take the championship by one point.
Newman however was slightly less consistent and got off to a slow start, but on the second and third day of racing his team came right back into contention with two bullets, two seconds, a third and a fifth, poising them for a battle on the final day.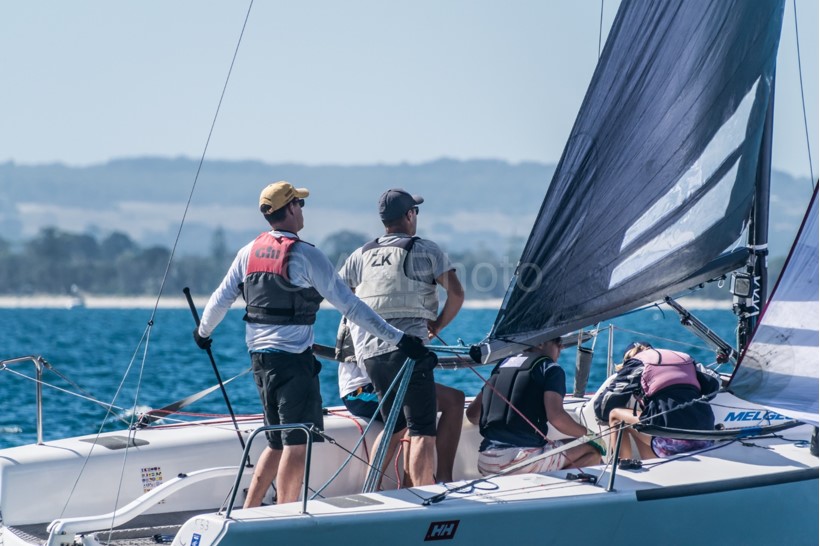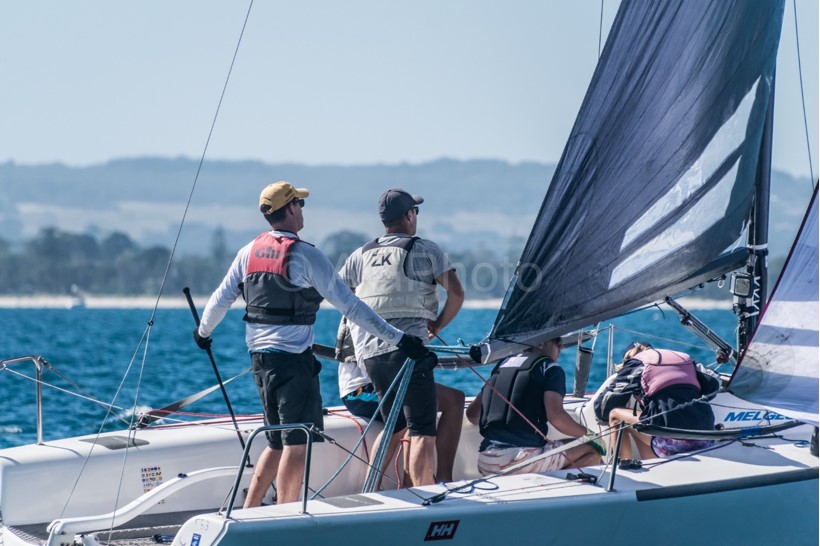 It seemed the inconsistencies of the Penultimate Challenge team got the better of them one too many times as Newman finished sixth in the final race of the regatta while Wharton steamed to a second place and the overall regatta victory.
Former national champion Chris Links on Roger That was in touch throughout most of the event, but wasn't quite quick enough to be at the top this time, finishing in third overall one point ahead of fourth-placed Dave Alexander in Kowabunga, who won the last heat.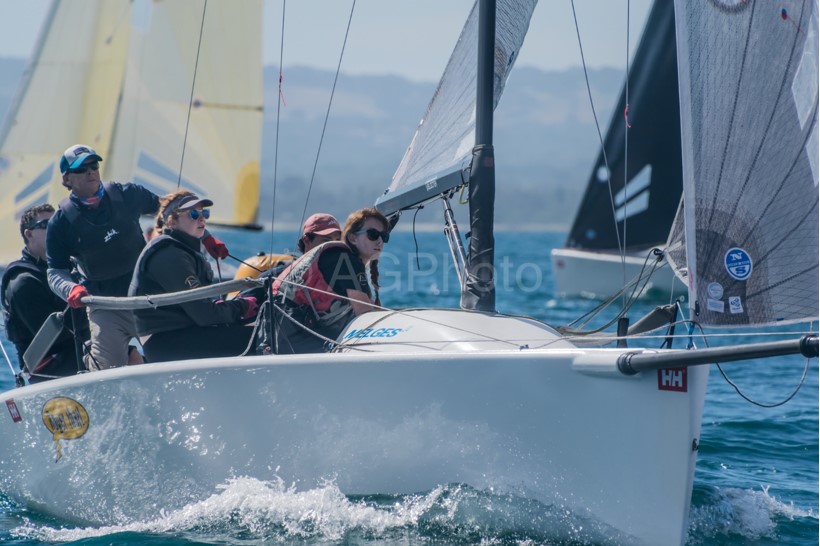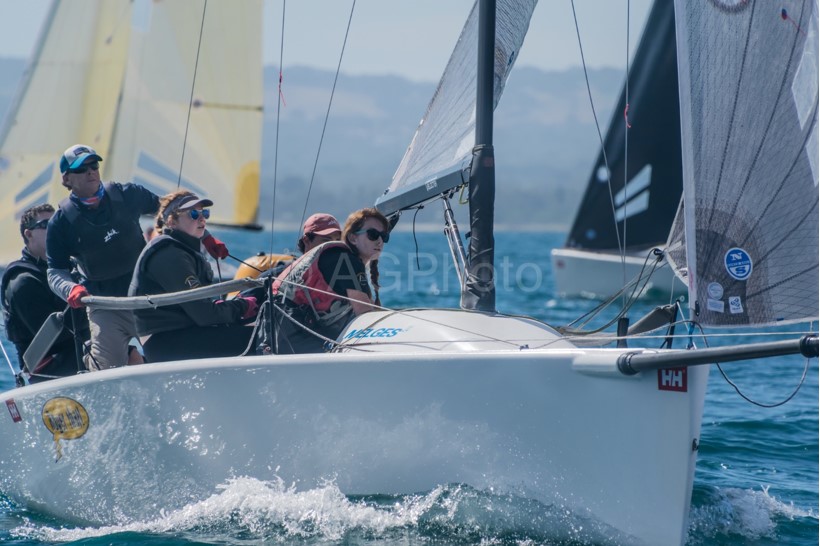 David Young and his team on Kraken were in the mix and finished fifth overall, while the final four placings in the event were further spread apart.
The class continues to show great diversity in age and gender with girls and guys of all ages getting amongst the class and all showing improvement and top sportsmanship.
The Blairgowrie Yacht Squadron also ran an absolutely seamless regatta with superb race management creating exciting racing on the water and the newly-upgraded facilities providing the sailors with a great social atmosphere off the water.
For full results of the series CLICK HERE
Port Lincoln to host next year's nationals
Next season's nationals will be hosted by the Port Lincoln Yacht Club in the rural location of South Australia's west coast as part of the club's famous and renowned Teakle Classic Lincoln Week Regatta.
The regatta, which immediately follows the Adelaide to Port Lincoln Yacht Race, attracts yachts from right around the country to compete and will form the ideal backdrop for the Melges 24 class to showcase itself in a competitive national title.
The waters of Boston Bay in Port Lincoln are also ideal for Melges 24 sailing with deep, flat water and glamour sea breezes perfect for sports boat sailing.
For more information about Port Lincoln and the Lincoln Week regatta head to www.plyc.com.au