Belmont 16ft Sailing Club
29-30 October 2016
The Lancaster Brothers, Brett and Ryan, from Belmont 16ft Sailing Club head a tight leaderboard in the 2016-17 Ronstan Cherub NSW State Championships after the first round of racing. Their consistent placings in the three races of the round give them a slender one point lead from Alison Chapman and Andrew Stephenson from Drummoyne Sailing Club with two boats from Lane Cove 12ft Sailing Skiff Club, Nicole Barnes and Ollie Jones and Claire Lunsmann and Henry St Hill tied a further four points back.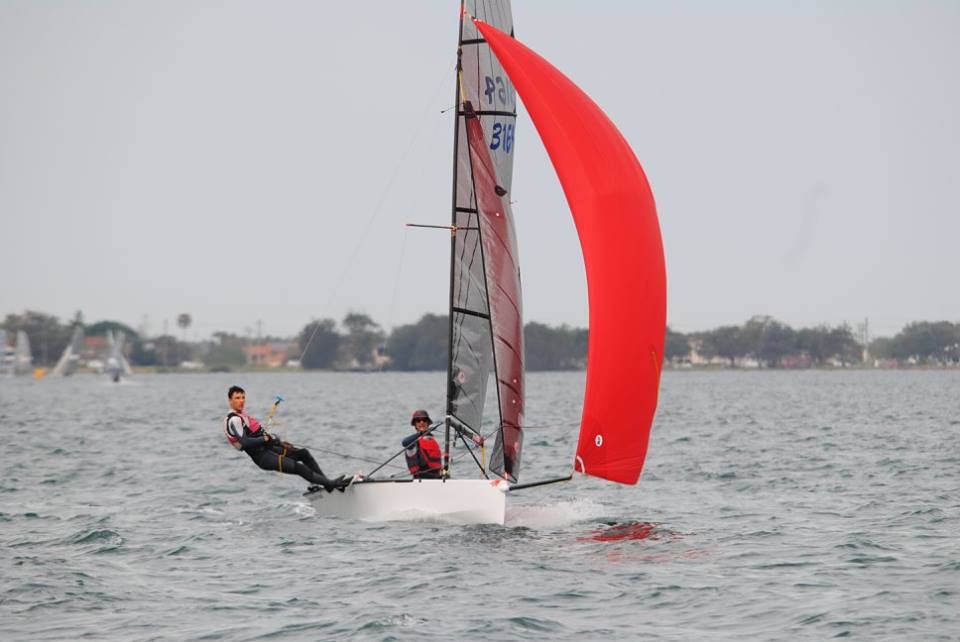 Twenty five Cherubs contested the first of the four rounds that make up the Championships. Sailing on Lake Macquarie at Belmont 16ft Skiff Club the fleet faced a gruelling first day with two short format races sailed in 20-25kt North Easterly. There were many thrills and spills as the crews battled the big breeze and launched into super fast downwind legs. Nicole Barnes and Ollie Jones took out Race One while the Lancaster brothers won the survival battle of Race Two.
Sunday's long format r was sailed at a more modest pace in a quiet 10-12kt Northerly. Davin Conigrave and Jess Stephenson, in their brand new boat "On Top", sailed a brilliant strategic race to win from Nicole Barnes and Ollie Jones with Emma Harrison and James Padgett in third.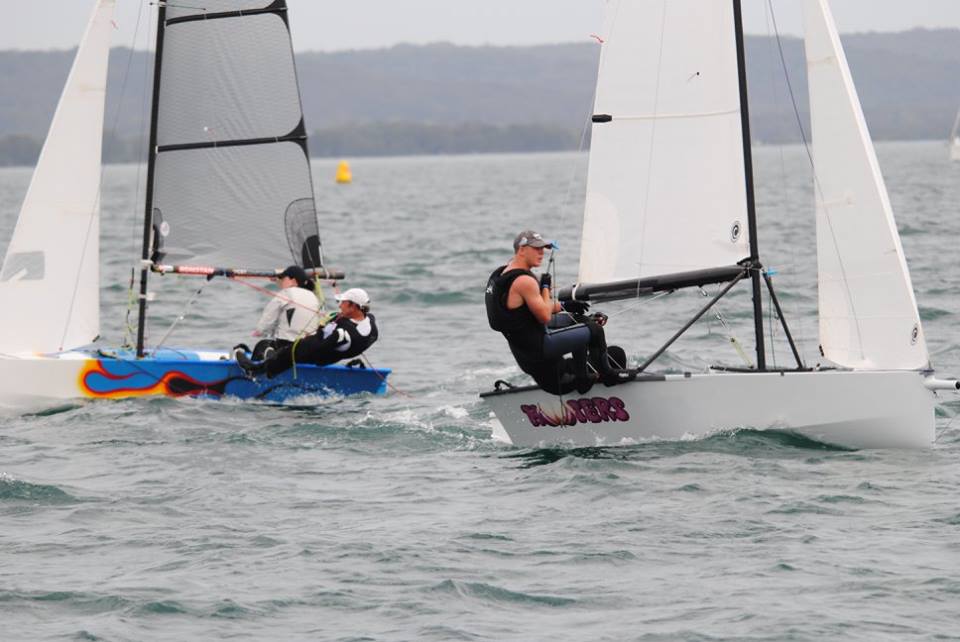 The new boats, new sailors and new crew combination within the class this season have tighten up the racing across the fleet. At the end of the first round there are just 19 points separating the top ten boats with seven of the top ten sailed by female skippers. Nicole Barnes leads the standing in the Junior Division for skippers under 21 years of age and Lateisha Bower leads the Cadet Division for skippers under 18.
The second round of the Championship will be sailed at Drummoyne Sailing Club, the venue for this year's Cherub Nationals, in late November.