The Australian Yachting Championship in Port Lincoln is going to come down to the wire on the final day of racing as sailors prepare for two more windward-leeward races to round out competition.
DIVISION 1
Geoff Boettcher's Secret Mens Business and Gordon Ketelbey's Zen are equal on points after a dramatic finish to yesterday's race threw the score sheet on its head.
Both teams sit on a total of six points after one drop after Boettcher and his crew, along with most of the TP52 fleet, sailed the incorrect course in yesterday's bay race.
Those teams all sailed back to correct the error, leaving Zen to come through in a Bradbury-like moment to clinch the IRC win.
Zen's Shane Guanaria said the racing was so close, it was just going to come down to the team that made the least amount of unforced errors.
"It's pretty simple, at the end of the day we're all sailing our boats well and it's the person who's making the least mistakes that are getting ahead at the end of the day," he said.
"The mistakes aren't majors, they're really little ones, the racing is tight and you can't ask for anything more."
Secret Mens Business ended up with a last place on IRC, while Seb Bohm's Smuggler finished second and Craig Neil's Quest finished third (also third overall).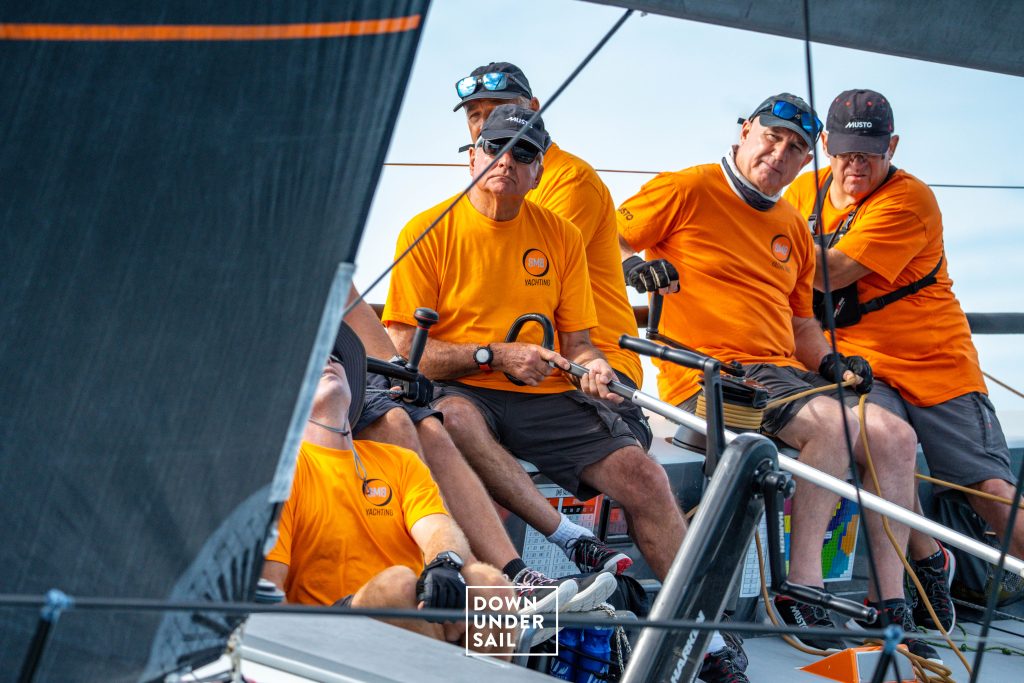 DIVISION 2
IRC Division 2 is a very similar story with Kym Clarke's Sydney 47 Fresh, skippered by Andy Dyer, and Andrew Smith's Melges 32 Cockwomble, which has traveled from Tasmania, both locked on five points apiece heading into the final race.
A further three points behind them is Alan Woodward's Reverie in third with Julian Newton's Game On another point behind in fourth, setting up a tantalising battle for the podium on the final day.
"We are hoping to have a couple of bullets tomorrow and get back into maybe a podium position," Newton said yesterday.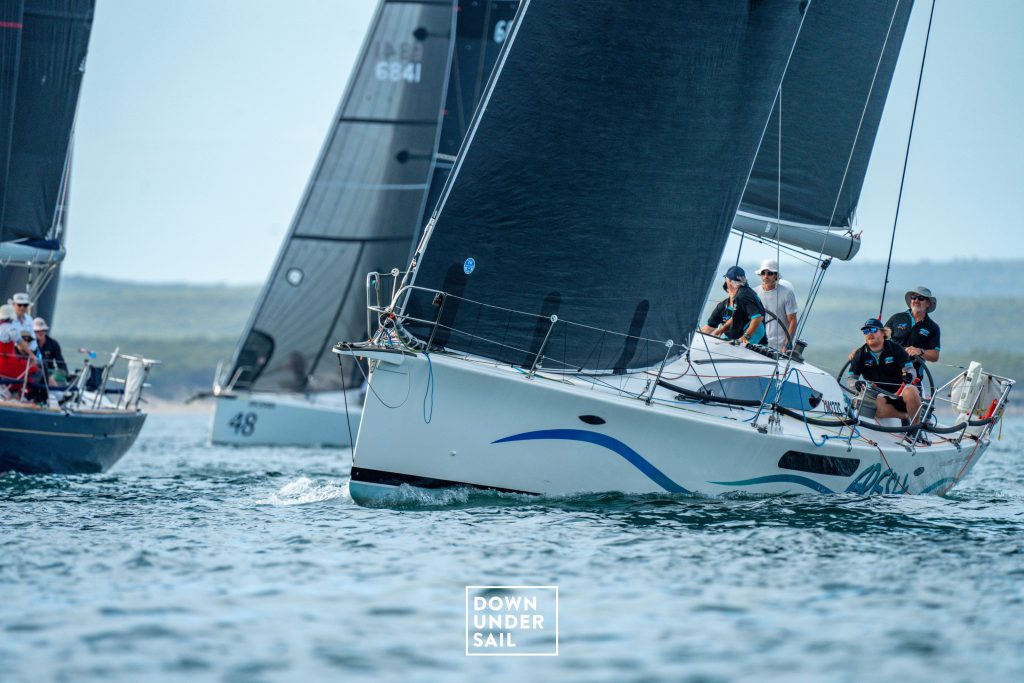 DIVISION 3
The battle for Division 3 IRC supremacy is still close, however Alex Newman's Arch De Triomphe remains on top by a couple points to Brett Averay's Bacardi after a strong showing in the last two passage races.
Avery said his crew were more suited to racing round the cans and was looking forward to two windward-leewards on the final day to try and close the gap.
"We sort of need to win both races tomorrow to see what happens, windward-leewards suit us a little bit better than the passage racing, the reaching didn't suit us so (the last day) will be a hard day I think," he said.
The two Port Lincoln-based Sydney 32s, Lincoln Mentor and Born to Mentor, are both locked on 10 points, which also sets up a really exciting battle for the final place on the podium, as well as ultimate bragging rights.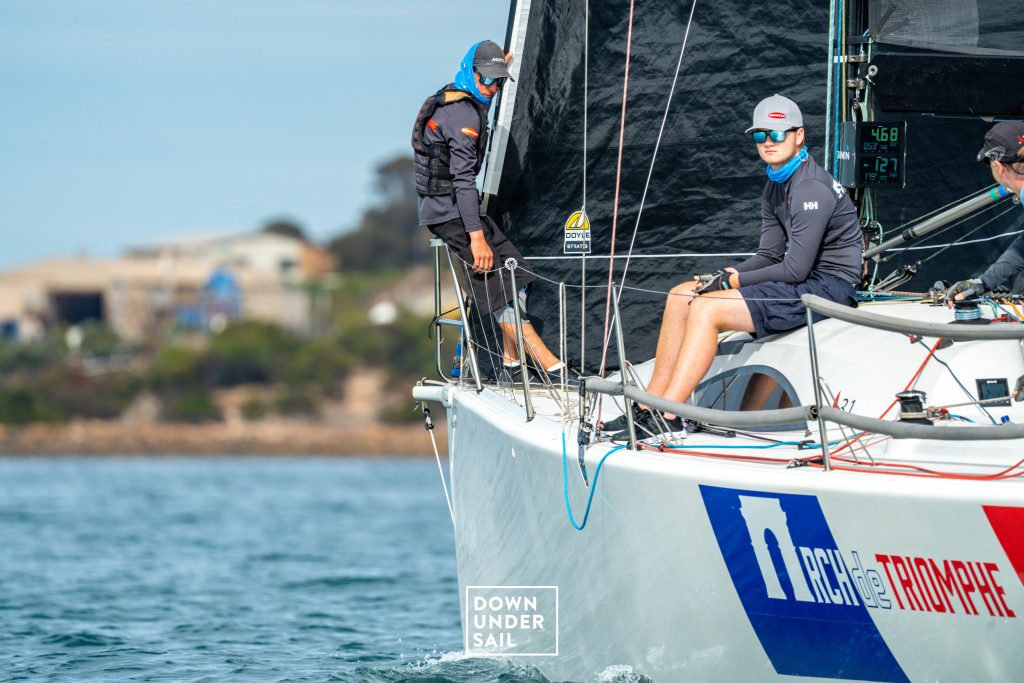 MULTIHULLS
The Multihull racing has had it all this week, and heading into the final day it's Craig Unthank's Sknot and Peter Hawker's Carbon Credit locked on eight points with two more races today.
Gerald Valk's Crosshair sits third overall, also tied on points to Terry O'Brien's The Stig in fourth.
Both boats have been pretty evenly matched in all conditions and race formats, so it will no doubt be a close finish today.