Where would you find 90 one-design dinghies lining up for a series of five races? The answer is – at Blairgowrie Yacht Squadron (BYS) on 19,20 February 2022, in perfect 12-15kt sailing conditions.
The breeze built during both afternoons and varied in direction keeping sailors on their toes. The course was well out from shore, away from the normal club course, maintaining similar tidal influence across the course and reducing 'local advantage'.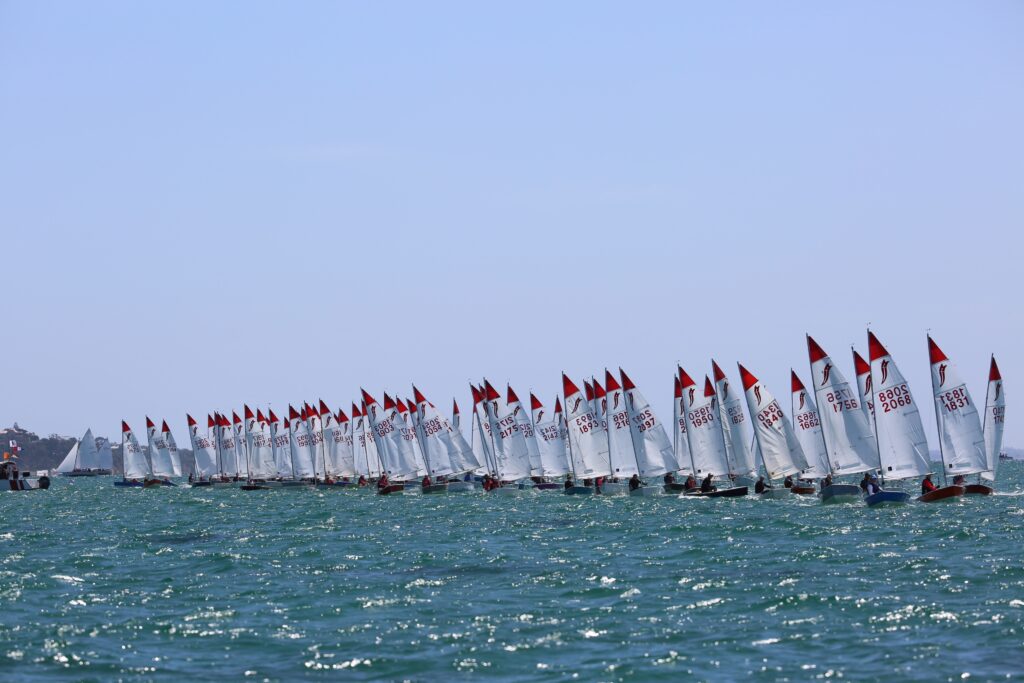 Close racing was the feature right throughout the fleet. At the front, a ding dong battle between experience in Adrian Finglas, and youth in Hamish Cowell, went right through to the last race where a matter of one placing could have changed the results. A fascinating discussion between Adrian and Bruce Abbott, President of SSAV of this last race can be seen HERE and HERE.
Adrian is a well-known international dinghy sailor with a host of world championships, Olympic representation and coaching. He has been a coach to many of the younger sailors who competed. Hamish is a Vic and NSW champion in the 4.7 Lasers and will compete in the Laser worlds in Portugal in August this year.
The top 10 positions showed that teenagers and early 20's have at last taken charge of this closely contested event. In third place came youth Angus McIntyre sailing his father's boat, followed by veterans Alister Danks who just pipped Gary McLennan on countback. Angus is current Vic Champion in Laser 4.7's and Gary is an international and Australian champion in multiple classes and a previous Vic Sabre champion. Four of the placings 6-10 were taken by the younger contingent. The full results can be seen HERE.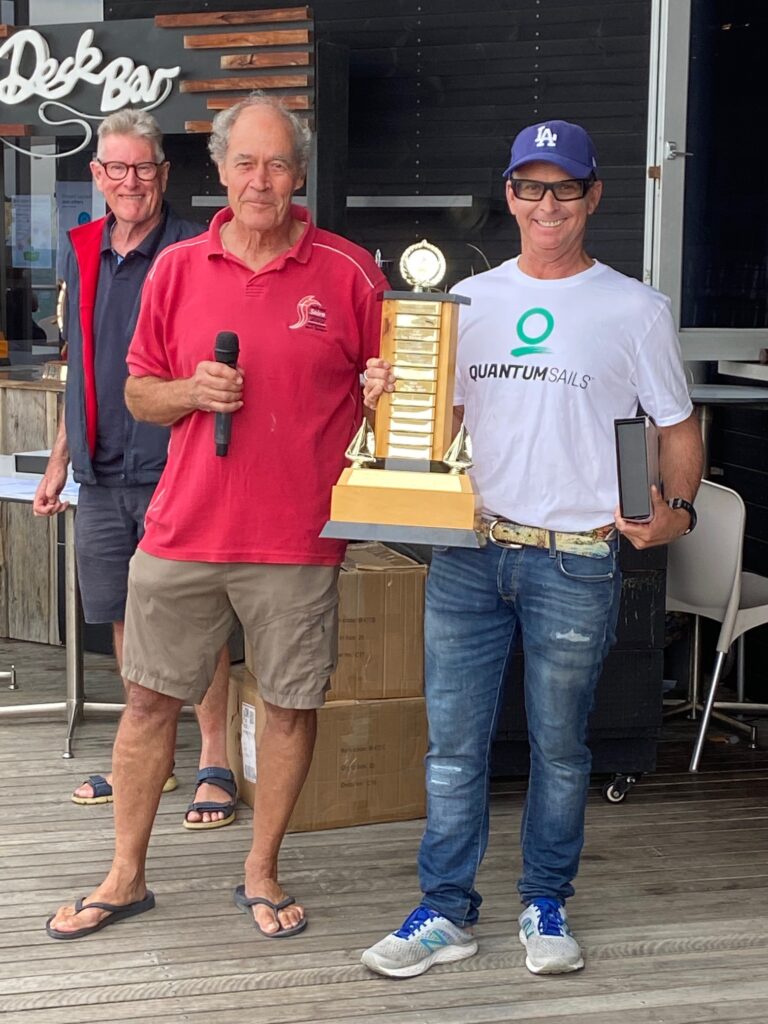 The strength of youth sailing is a tribute to the training and ongoing coaching regime of BYS and of course the ready support of parents, many of whom have been or still are ongoing Sabre sailors. All the 40 Sabres that sail at the club were pressed into action.
As always there was a strong contingent of females of all ages, comprising 20% of entries. Alister's daughter Philippa Danks took the female's trophy followed by Michelle de Blaquiere and Samantha Batty.
Being an open Sabre regatta, despite travel restrictions we were fortunate to be joined by a representative from each of Tas, SA and WA states.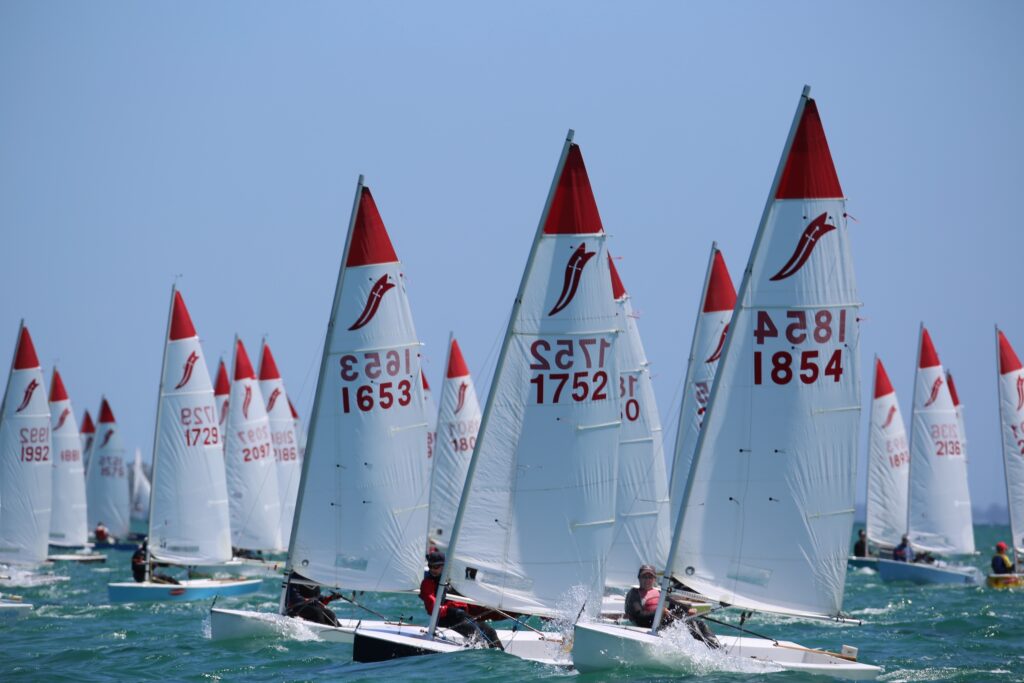 Talking to competitors about their experience of Sabres provided many clues as to why this class is so popular: an inexpensive dinghy well suited to local conditions; big fleets without the need to spend big money on international regattas; strong competition at all levels of experience, age and proficiency; the friendly, supportive and sharing culture of Sabre sailors; a boat that is easy to sail, but difficult to sail fast; the regattas are always well run and fun. Some vignettes of discussions with sailors can be seen HERE.
Competitors paid strong tributes to the Blairgowrie regatta team and to our hardworking and extremely competent Sabre Vic Secretary/Treasurer, Barry Eastgate.
The regatta concluded with a presentation of many trophies seen HERE. This covered a broad range of categories which allowed plenty of opportunity to take home a trophy. A great big fun regatta!
Bruce Abbott
President, Sabre Sailing Association of Victoria.