The rain did not dampen spirits yesterday at the Royal Yacht Club of Victoria as the Optimist sailors prepared for the second day of qualifying racing.
Conditions were tough with rain fronts passing regularly throughout the racing session bringing inconsistent and patchy breezes, which were challenging for sailors as the waves built through out the day.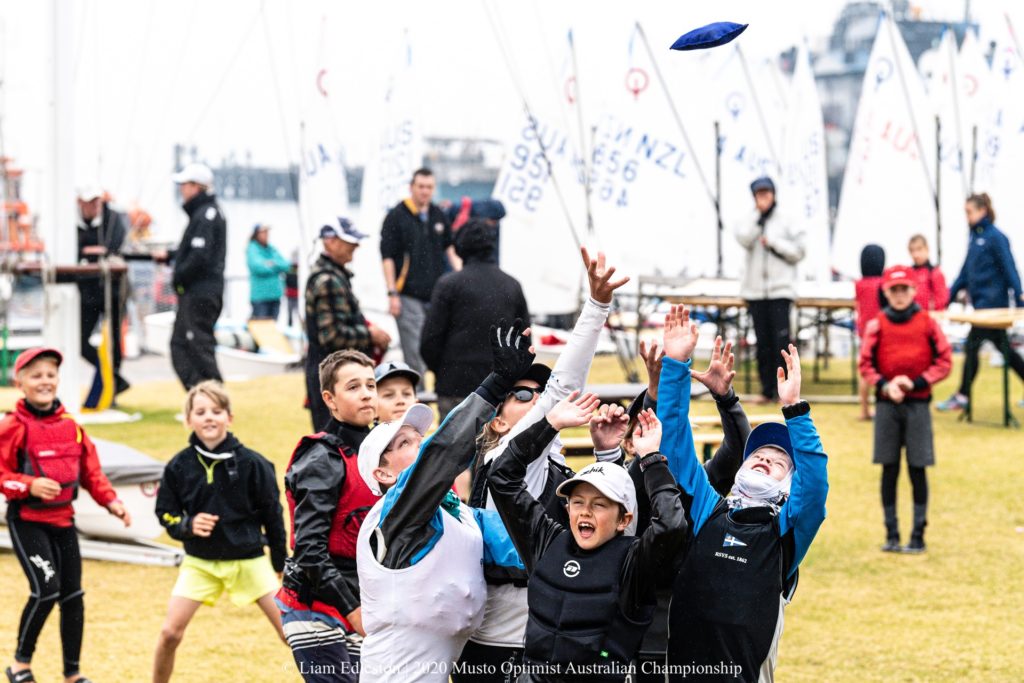 Kicking off the racing session was the Intermediate fleet who were challenged by the tide pushing the fleet over the start line. This led to a few general recalls, but they managed to successfully get away.
The intermediate fleet managed to get two races in with Western Australian sailor Murray Duthie further accelerating his lead with two seconds.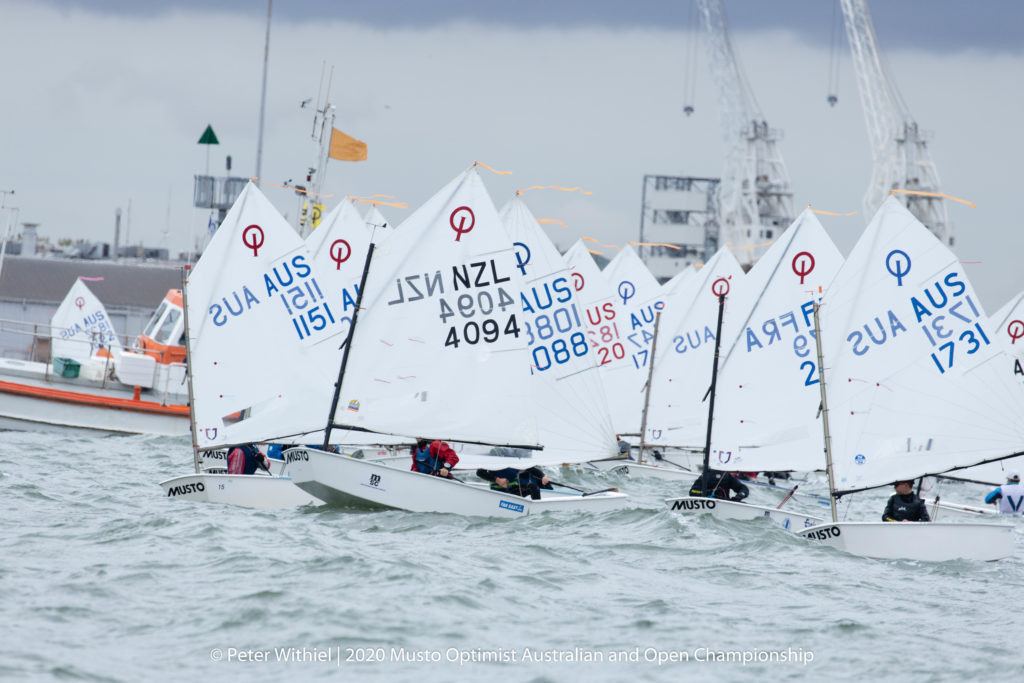 It was fantastic to see fellow Western Australia sailors Charlie Stay and Benjamin Pearson both taking a bullet each from yesterday's racing.
The open fleet managed to secure three races in testing and trying conditions which allowed all sailors to receive a drop. Rocco Wright from Ireland continued to show his speed and skills with two bullets for the day.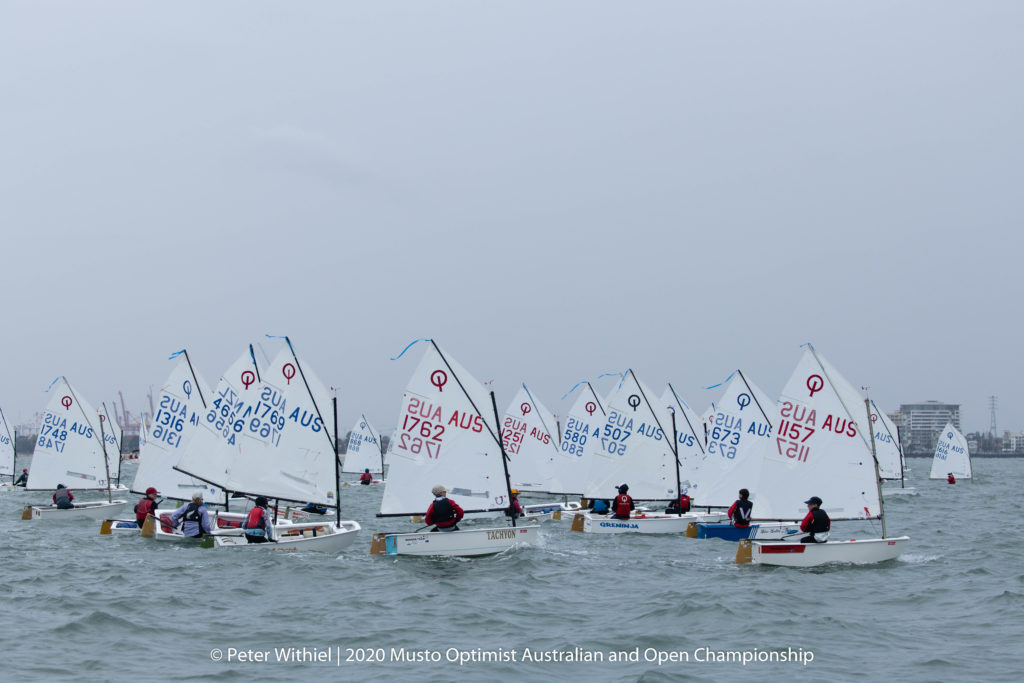 French sailor Zou Schemmel is currently tied second with New South Wales sailor Joel Beashel who won the second race of the day.
Local sailor Matty Goss started the day off with a bullet and is currently tied with Western Australia sailor Aaron Teo who also had a bullet in the last race of the day.
Qualifying racing continued today to decide who will make it to gold and silver fleet for the Open divisions.
To see the results, head to >>> bit.ly/2020MUSTOOPTINATS
Stay tuned throughout the week on the Down Under Sail social media platforms and at www.downundersail.com as we bring you all the coverage from the event.
The 2020 Musto Optimist Australian Championships would not be possible without the support from the event sponsors including, Musto, the Victorian State Government, Parks Victoria, Hobsons Bay City Council, Aussie Boat Sales and Care Monkey.