The time had come today for sailors competing in the Musto Australian Optimist Championship to put months of practice into reality in the invitational race.
With hot and fickle conditions, a light sea breeze filled in at the top of Port Phillip Bay allowing sailors to get one practice race in before the start of tomorrow's qualifying session.
On course conditions were extremely challenging with a light southerly breeze and a very disturbed sea state.
Unfortunately, Melbourne was blanketed in thick smoke from the bushfires burning in eastern Victoria and southern New South Wales. This quickly swallowed up the picturesque Melbourne skyline and reduced visibility.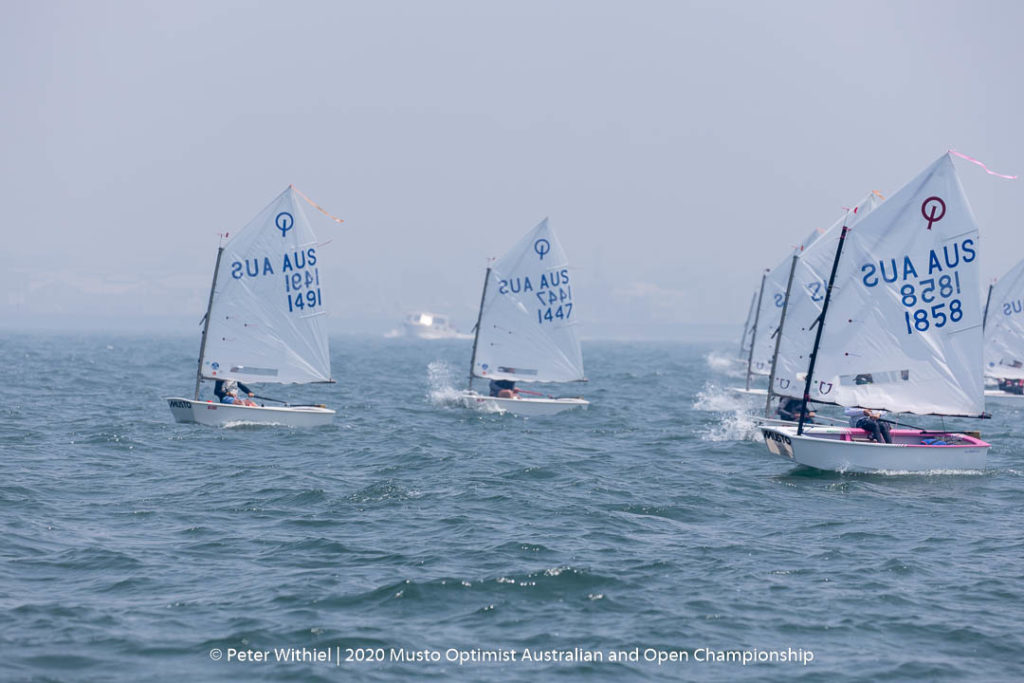 Sailors struggled to see the top mark, which also made picking shifts and patches of wind extremely difficult.
To see today's results and results throughout the week head to >>> bit.ly/2020MUSTOOPTINATS
Post racing, the official opening ceremony was held adjacent to the Royal Yacht Club of Victoria in the Commonwealth Reserve where sailors grouped into their represented state and country teams and were officially welcomed to the event.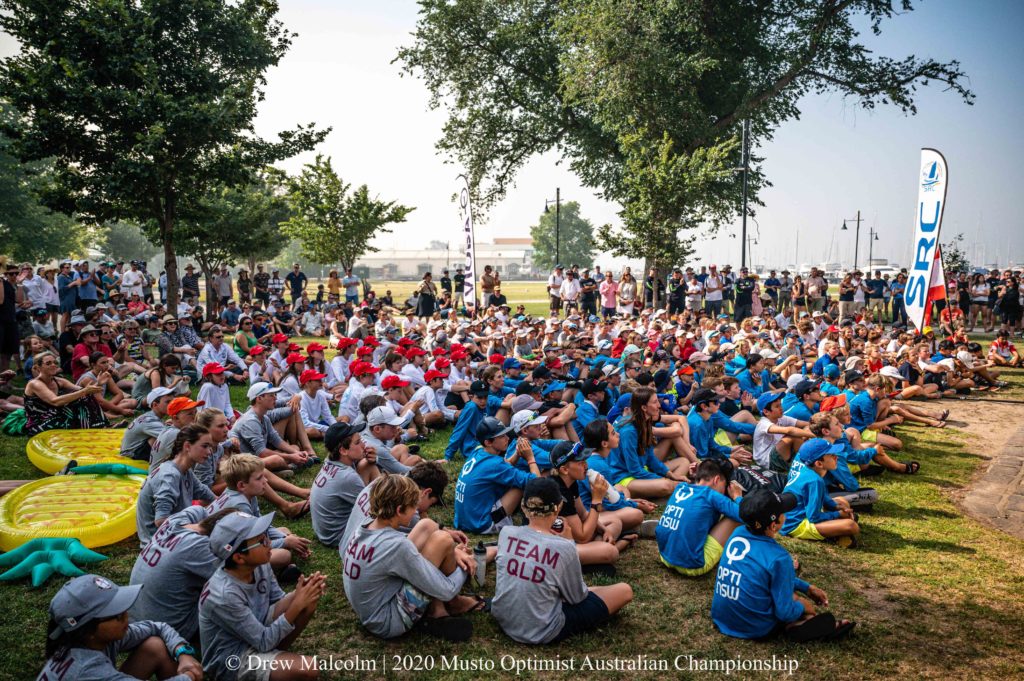 After an official welcome from club's Commodore John Duffin and the Race Committee, presentations for the Musto Optimist Australian Teams Racing Championships were awarded.
Qualifying racing kicks off tomorrow with all three fleets hitting the water at 11am. The weather forecast is looking fantastic for the scheduled three races. Hopefully the smoke haze will clear allowing for better visibility. It will be the first test for all fleets to figure out their rivals and put their paces to the test.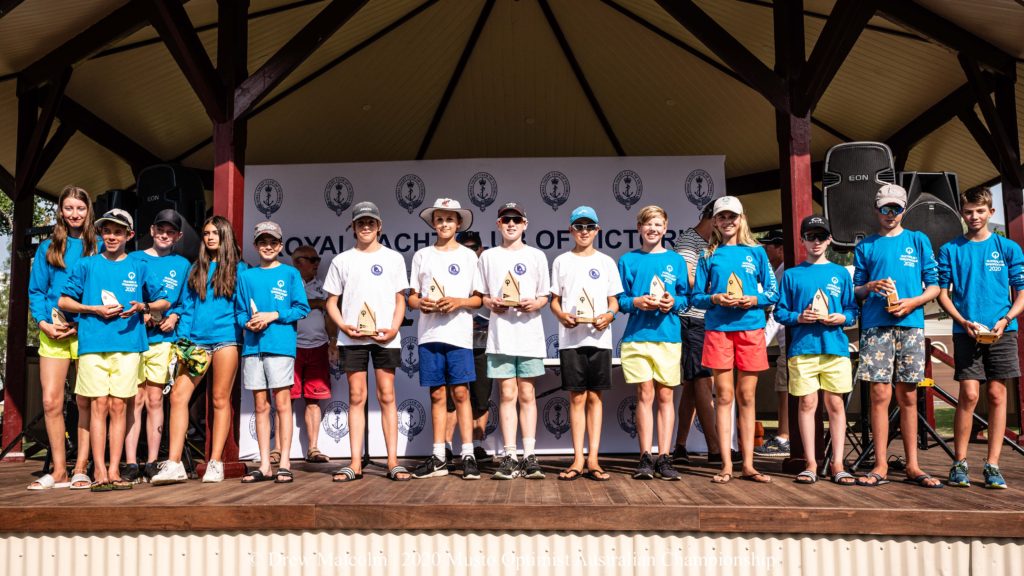 Stay tuned throughout the week on the Down Under Sail social media platforms and at www.downundersail.com as we bring you all the coverage from the event.
The 2020 Musto Optimist Australian Championships would not be possible without the support from the event sponsors including, Musto, the Victorian State Government, Parks Victoria, Hobsons Bay City Council, Aussie Boat Sales and Care Monkey.