ILVE, the first of the brand new 18ft Skiffs this year, was christened at Double Bay on Sunday afternoon, just minutes before the opening race of the Australian 18 Footers League's 2016-2017 Season on Sydney Harbour.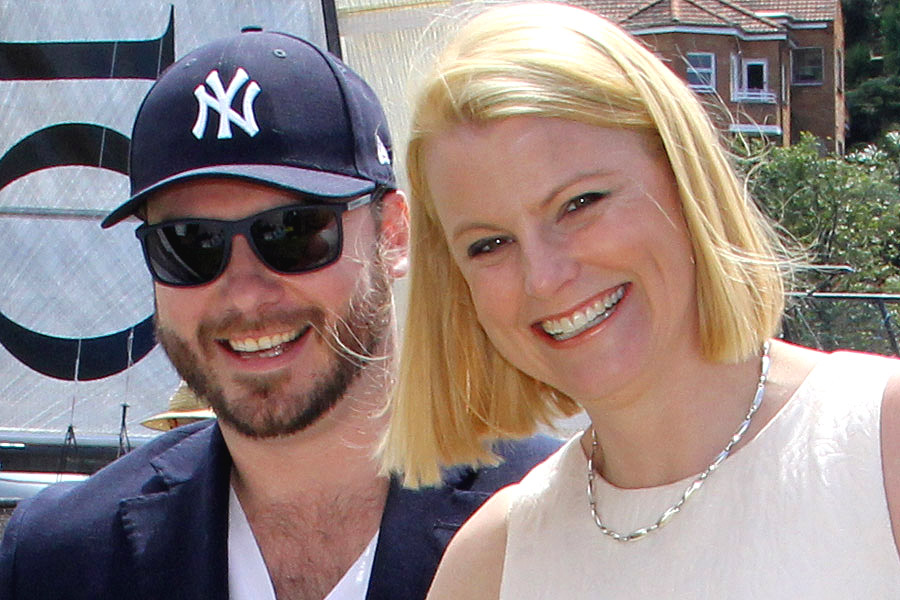 Claire Kowaltzke,  did the honours of christening the spectacular looking new skiff, which will be skippered by Ollie Hartas.
Adam Bolton is for'ard hand on ILVE, and Mark Muirhead is the sheet hand.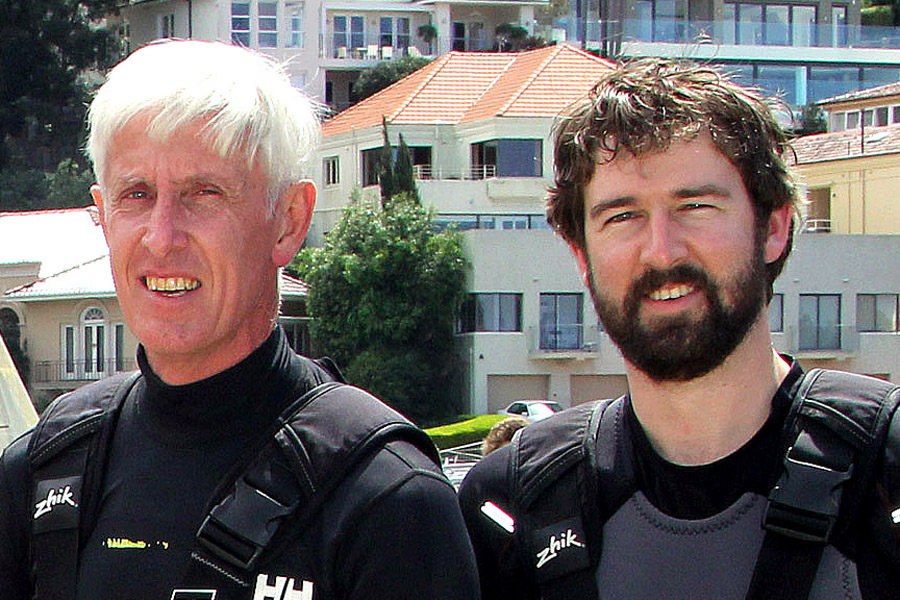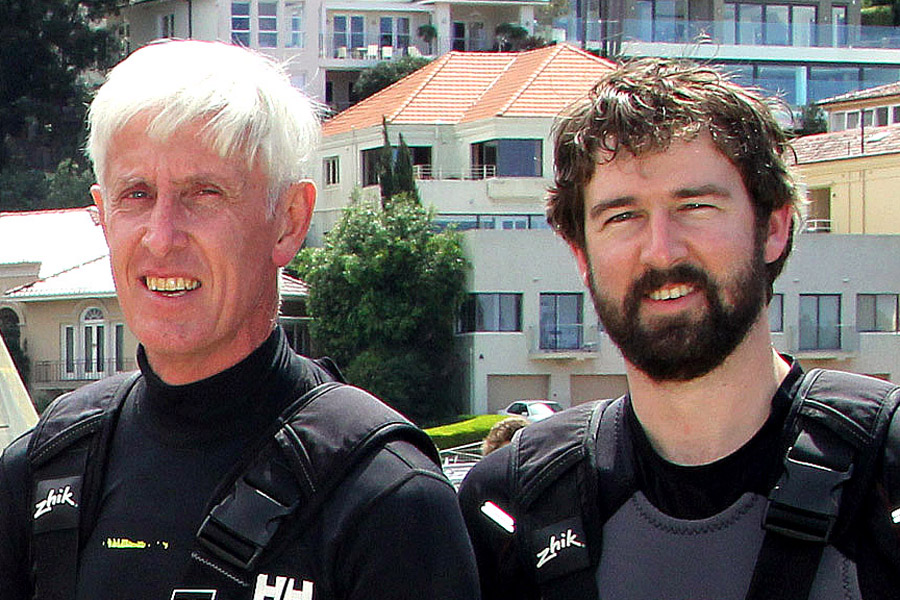 Claire Kowaltzke, Office Manager for ILVE, said:
"ILVE excitingly welcomed our new skiff for the 2016-2017 Season on Sunday (9 October)."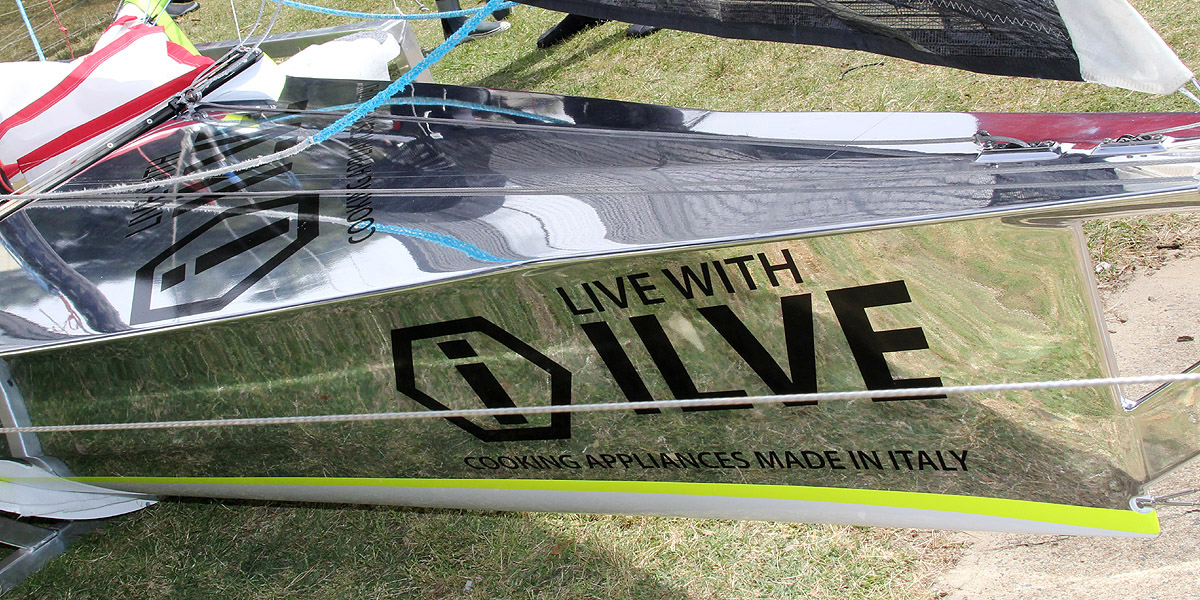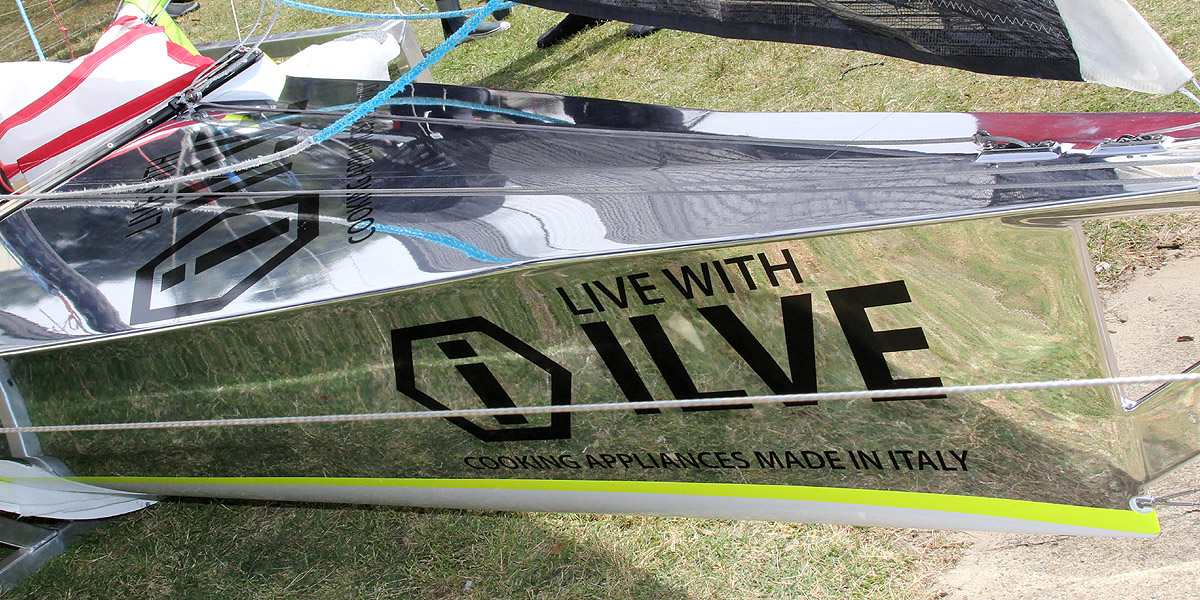 "The spectacular new design is a first for an 18ft Skiff on Sydney Harbour and we would like to thank Marc and his team at Swan Signs for their detailed work on putting such an amazing looking boat together."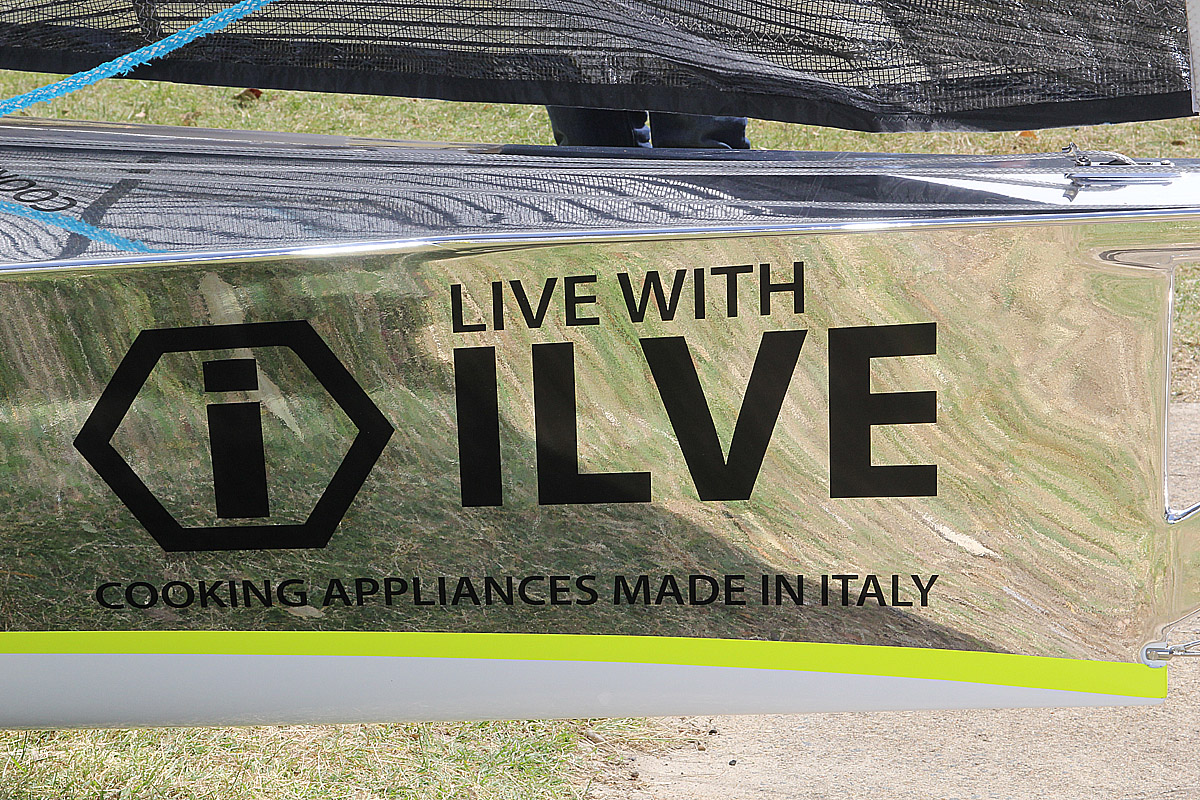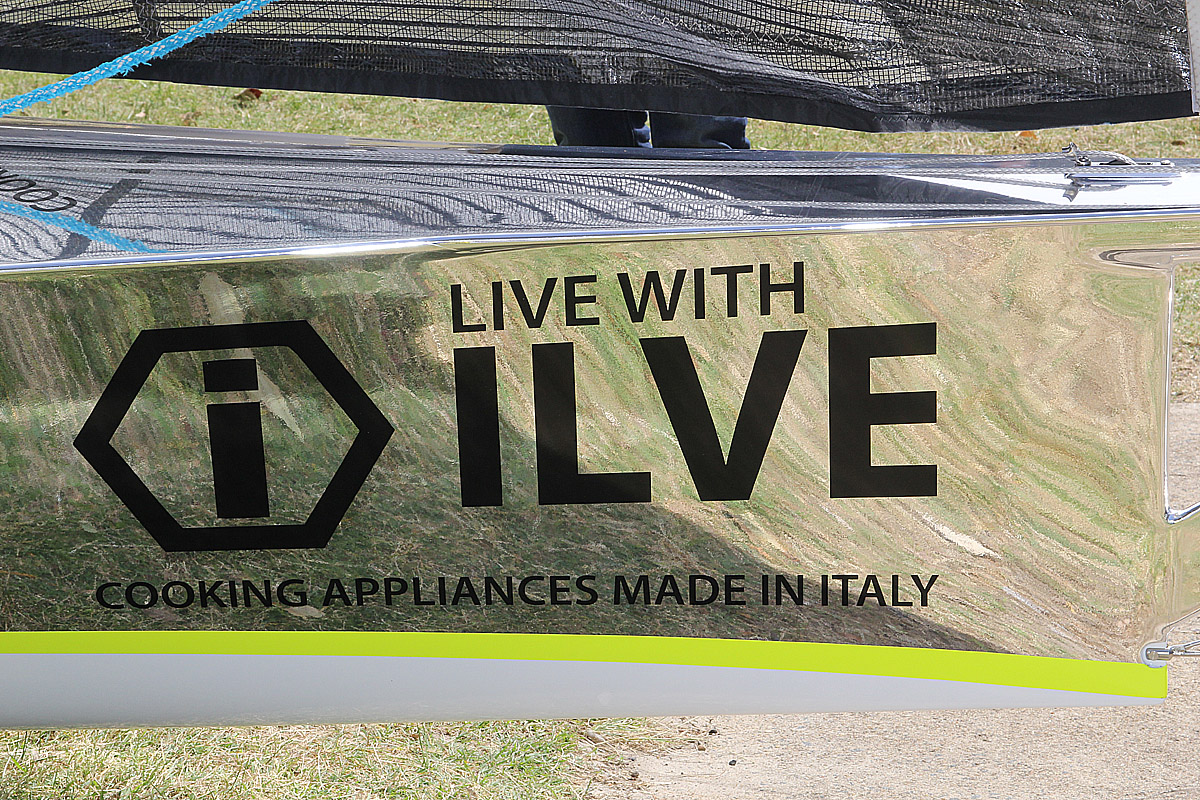 "ILVE would also like to thank Hartas Production and Deck Hardware for coming on board again for this season."
"We wish our fabulous crew Oliver Hartas, Mark Muirhead and Adam Bolton all the success for the new season."
"We know they will be putting in 100% and pushing the new boat to its limits."
Skipper, Ollie Hartas is just as enthusiastic: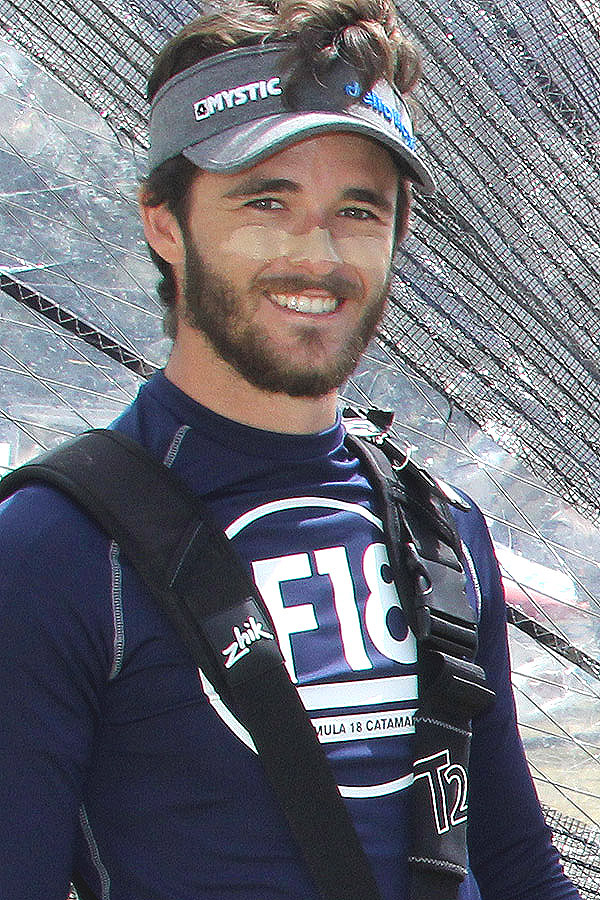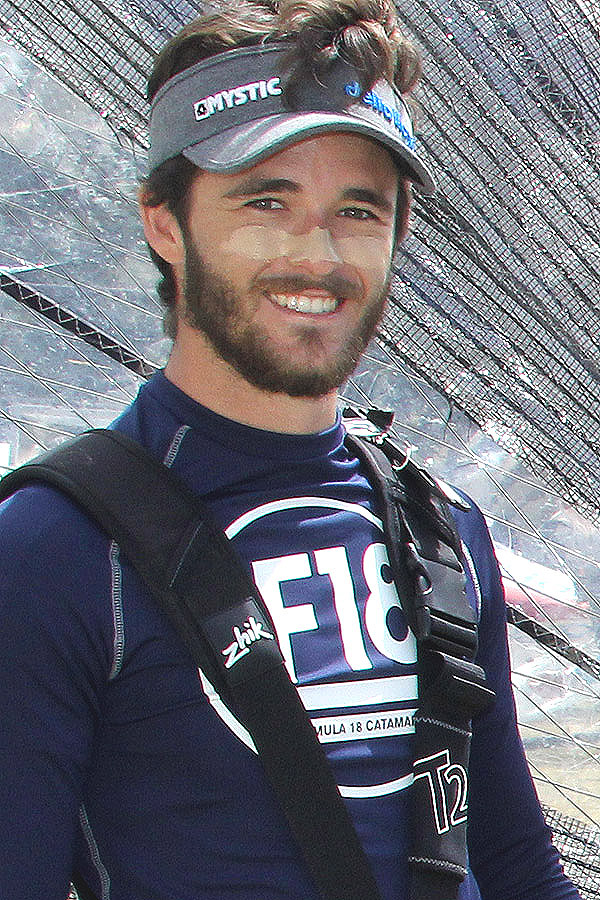 "I feel so lucky to have a sponsor that supports my sailing, a club that supports the class, and a crew that supports me on the race track!"
"Despite being the youngest, smallest and lightest skipper in the fleet, it is still possible to compete in this class and get some good results."
"I hope other sailors see that you don't necessarily have to be a certain size and weight to sail the boat you want.  If you work hard and keep chipping away, you can still succeed no matter your size."
" Our team has been working hard to put the new boat together and we think it's the coolest looking skiff in the fleet."
"ILVE wanted to stand out in the fleet and we think we've done that.  If you want to see how it was done, you can see the video on YouTube Channel –  www.youtube.com/HartasProductionsOfficial"
ILVE was built by Van Munster Boatbuilders, the official 18ft Skiff class builders, at Morriset on the Central Coast north of Sydney.
Van Munsters have also built new boats for De'Longhi (Simon Nearn) and Line 7 (Jonathan Whitty) for the 2016-2017 Season.
These new skiffs are expected to be on the water and racing within the next two weeks.
The Australian 18 Footers League's 2016-2017 Season continues Sunday on Sydney Harbour when the club will stage the Major A. Frizelle Trophy 3-Buoys race.
The Club's usual spectator ferry will follow the race, leaving Double Bay Public Wharf, alongside the clubhouse, at 2.15pm.
Frank Quealey
Australian 18 Footers League