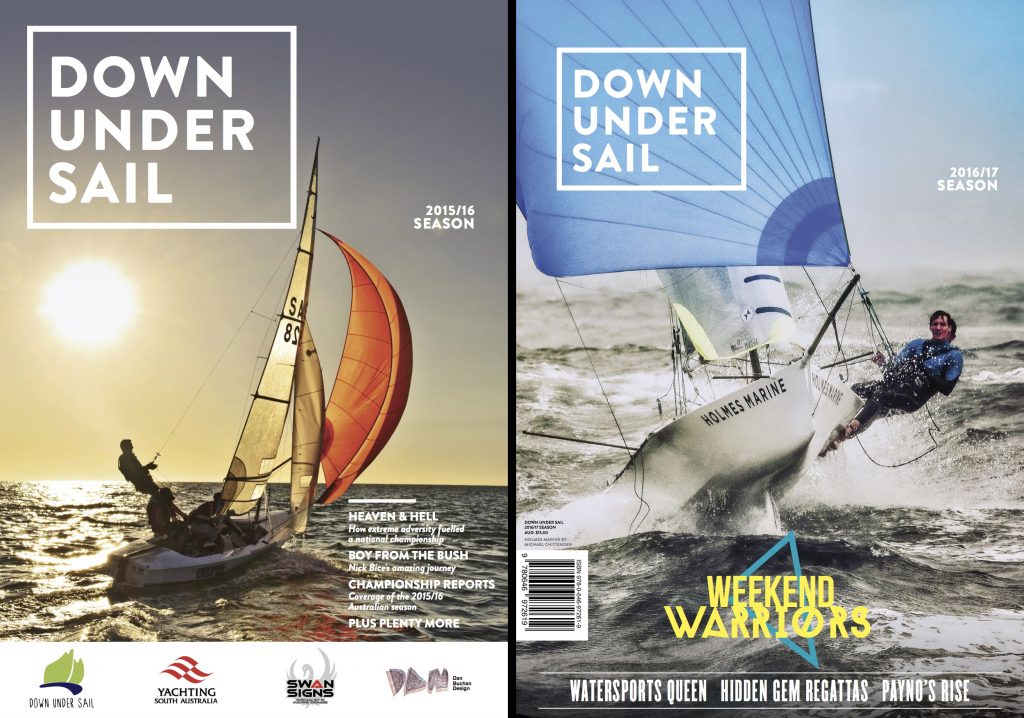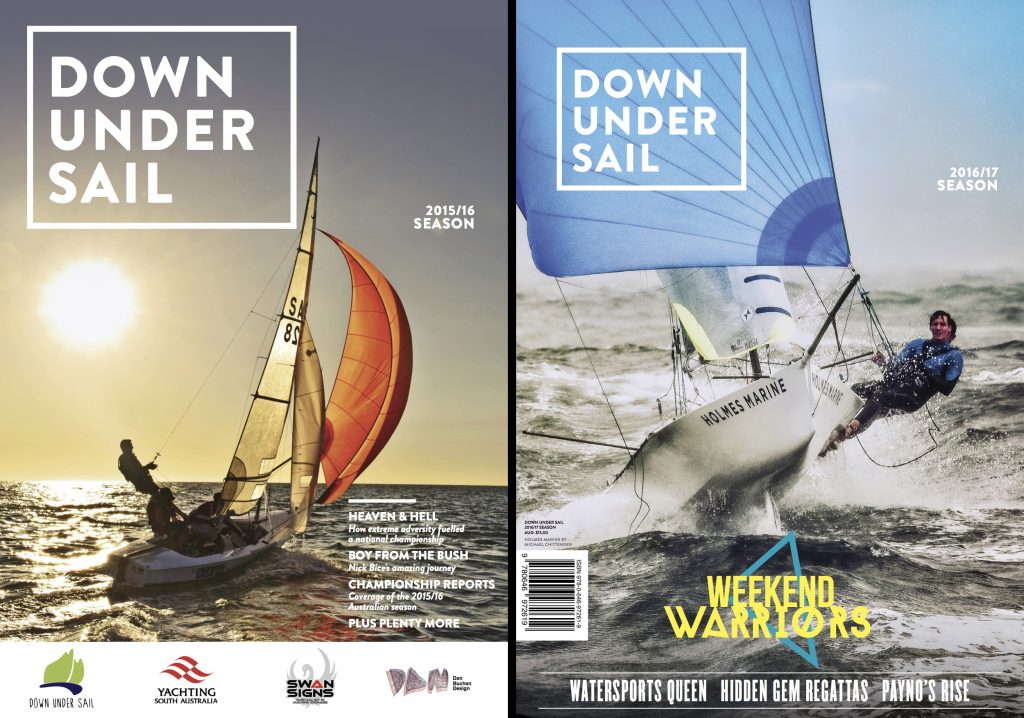 The Down Under Sail Yearbook is an annual sailing publication with a difference. What the Yearbook has a focus on is the lifestyle and culture of all water sports, not just sailing and yachting. We believe the grassroots of our sport is the foundation and is also the home of many great stories, which is where the idea began.
It was created to highlight the journey sailors are on, regardless of the destination, and document some amazing yarns, as well as offering a unique representation of the sport as a whole, its lifestyle, its culture and the people that bind it all together.
The book can be purchased through our online shop for individual orders, however we also work closely with clubs by helping out with the promotional needs in exchange for bulk orders of books that are on sold to members. This then makes further promoting your events and clubs more accessible. For more information CLICK HERE.
Clubs can also choose to distribute books to their members as a fundraiser, with $5 of each book sold to members going towards a club project. CLICK HERE for more information.
This publication brings the human interest side back into our sport's media and is also something sailors and non-sailors alike can relate to and enjoy. Some of the stories featured in our inaugural edition include the journey of reigning sharpie national champion Sam McCloud, a man who overcame a near-death cancer experience to win his maiden national title at the ripe old age of 63, while the most recent edition released in June 2017 focuses on the characters of the Manly 16ft Skiff Sailing Club in the iconic waters of Manly, Sydney.
There is also solid wrap ups of all the national championships from the previous season, some of Australia's major events, as well as a tonne of other feature content and images that creates an all-encompassing snapshot of 'the season that was' on the water.
Quick links