The 2022 Sail Sandy Regatta has been run and won, with Optimist sailor Callum Simmons being crowned boat of the regatta after a dominant display over the entire weekend.
The champion boat of the event is determined by an algorithm that uses total scores and fleet sizes to determine the best performer.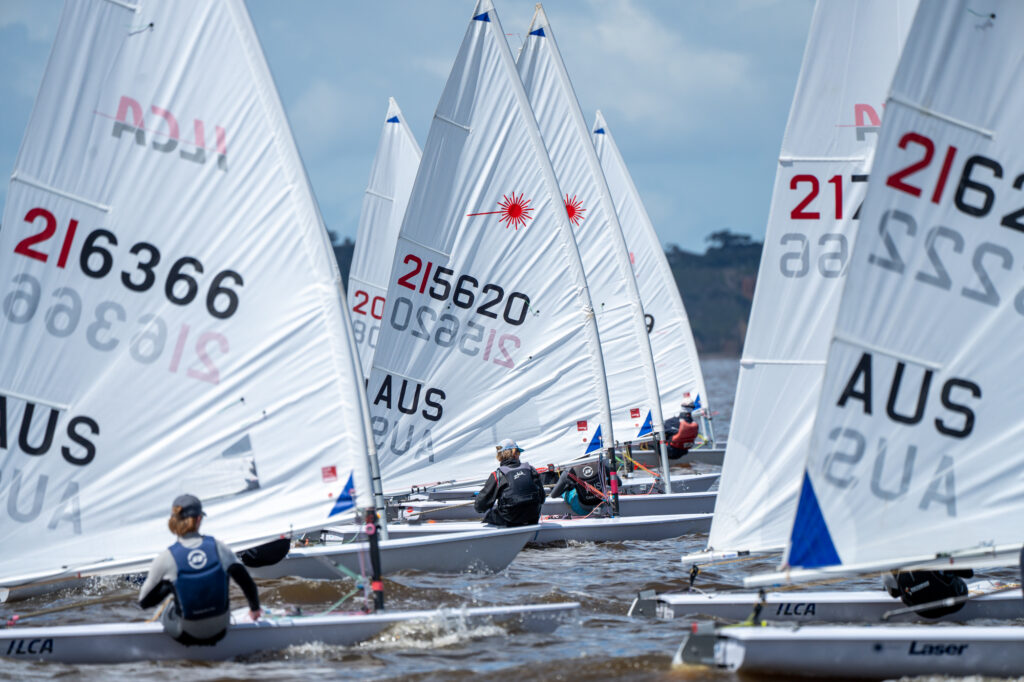 It was a fantastic reward for the young sailor this weekend after the Sandringham Yacht Club successfully completed the event after returning it to the traditional October time slot following the adjustments made throughout the COVID pandemic.
The final day of racing provided the weather conditions needed to pick up the lost races from Day 1, with the majority of classes adding an additional five races to their results sheets.
Some classes were able to get to a total of six races, which allowed for a discard, however some of the more senior classes finished the regatta with five or less races, meaning all scores had to be carried.
Gippsland Lakes Yacht Club Tasar sailor Taj Duff said the forecast was a lot more promising at the start of today, which helped make one of his favourite regattas that bit more enjoyable.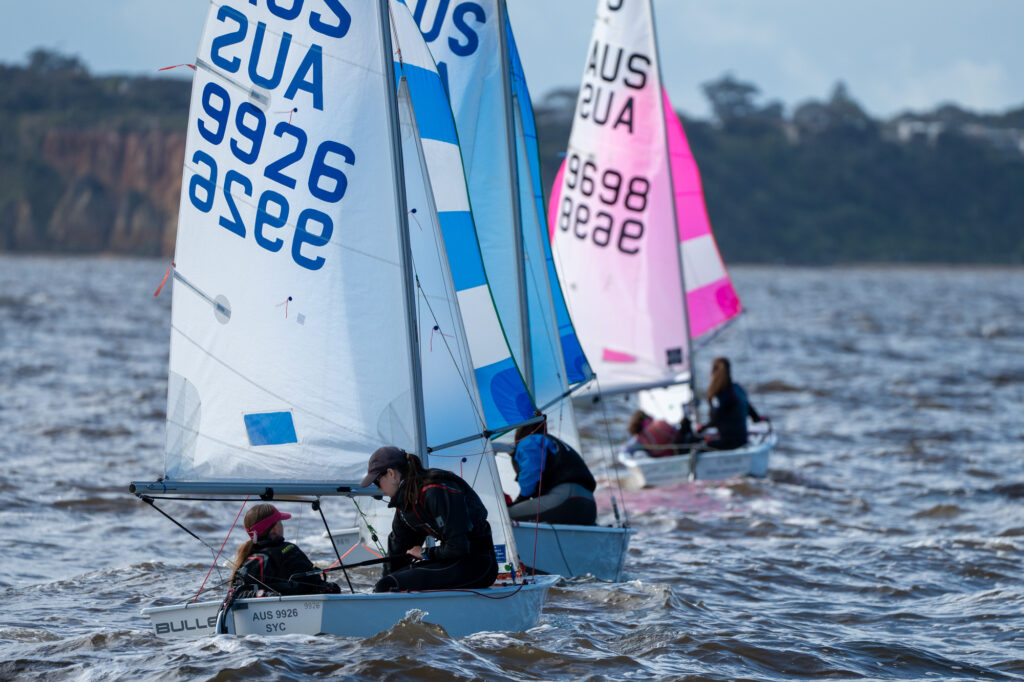 "We're looking at about 10-15 knots coming from the southwest, hopefully it builds a little bit but we've got a good gradient this morning so more promising than yesterday," he said.
"I've been coming to Sail Sandy for the last six years, grew up with mates in Minnows and then we all go into different classes, but you still meet up at events like this which is just great."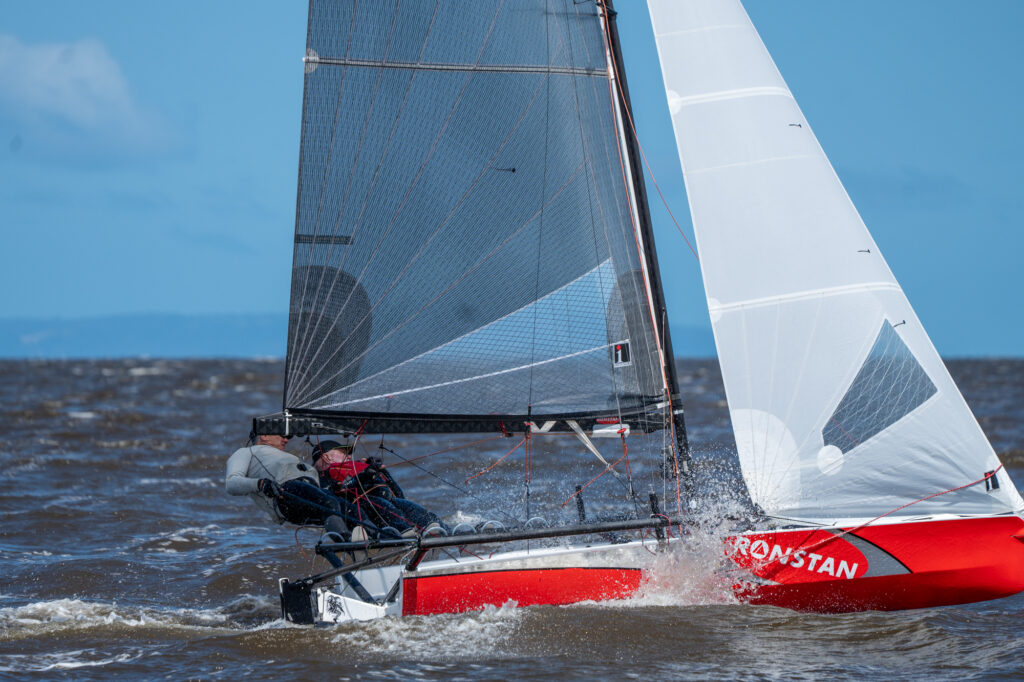 After a second in the opening race on Day 1, Callum Simmons won all races on the Sunday in the Optimist Open fleet to come away with a convincing win, while Sam Henderson finished second and Jorja Mahoney finished third.
The Intermediate fleet for the Optimists was a little closer with Acklin Stent coming away with the win on nine points, one point ahead of Caspar Thompson in second, while Lily Cantwell finished third.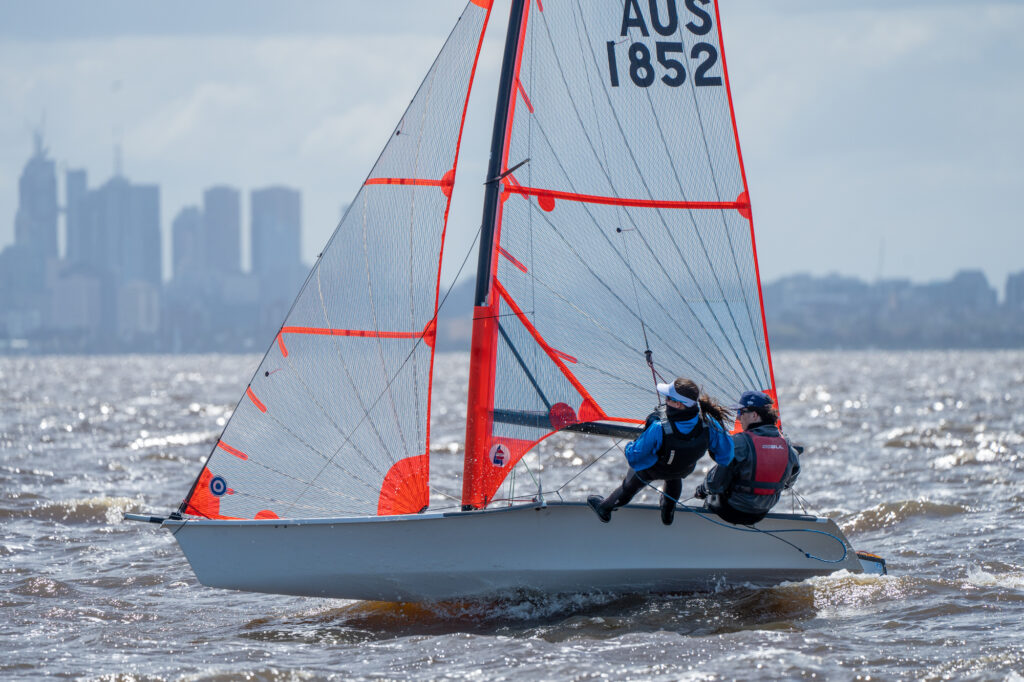 In the Green Fleet it was Oliver Leighton who came away with a well-earned victory, setting himself up with three wins on the opening day to hold on in an eight-race series. Finishing in second was Rachael Benoy, while Louis Coates was third.
In a nine-boat Open Bic/Skiff fleet, it was Mordialloc's Corrado Dorrington who came away with a convincing win, finishing nine points clear of Joshua Golinski in second and a further 10 points to Alex Nechifor in third.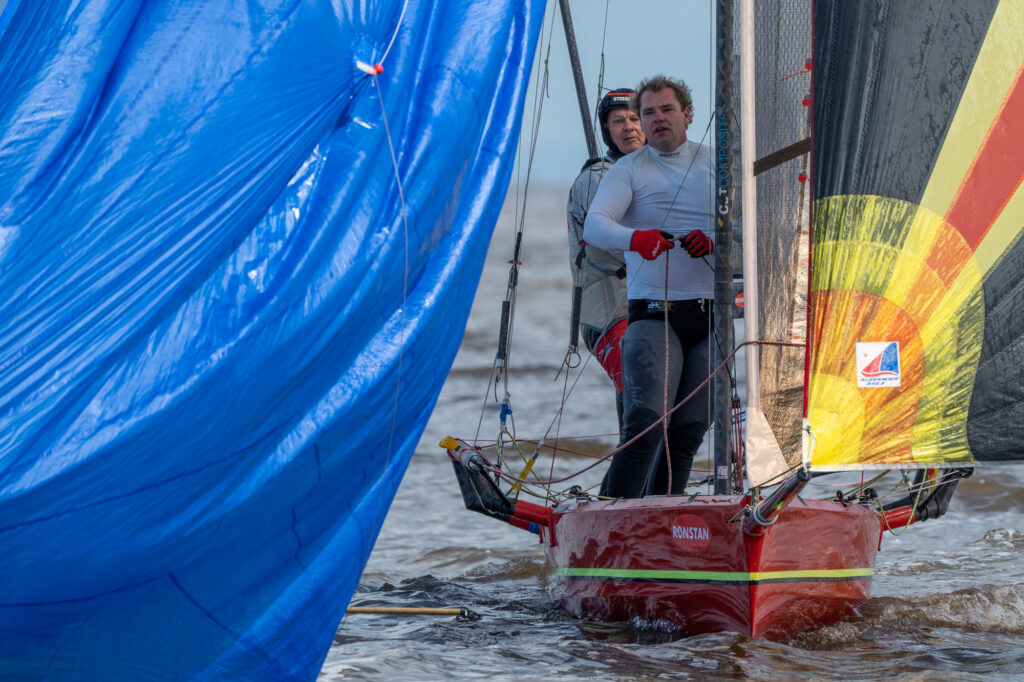 In the J24 one-design fleet, Warren Slater's 'Jab' took the regatta win comfortably with a picket fence scorecard among the five-boat fleet. Hugo Ottaway and crew in 'Bruschetta VI' finished second and Jack Fullerton and crew in 'Two Dogs' finished third.
Meanwhile in the International 14s, Lindsay Irwin and Andrew Perry in 'Ronstan/Irwin Sails' had a consistent day with four seconds alongside their first from Day 1, which managed to secure a narrow two-point win thanks to a poor penultimate race from Mark Krstic and James Lanati in 'Sticky Fingers' that they were forced to carry.
The 17-strong Tasar fleet had some fantastic racing with four race winners from the six races. However it was Chris Dance in 'Magic' that came away with a three-point win ahead of Mark and Oliver Bulka in 'Balance' in second and 'Heather Macfarlane and Chris Payne in 'Wac' in third.
The RS Aero and Contender fleets were a little bit smaller, but shared a start line to bolster their fleet numbers. Grant Robinson in 'Eugene' took a picket-fence win in the Contenders, Peter Milne in 'You' was dominant in the Aero 7s with a strong win, and Ron Fergusson in 'Delphine' took the win in the Aero 9s.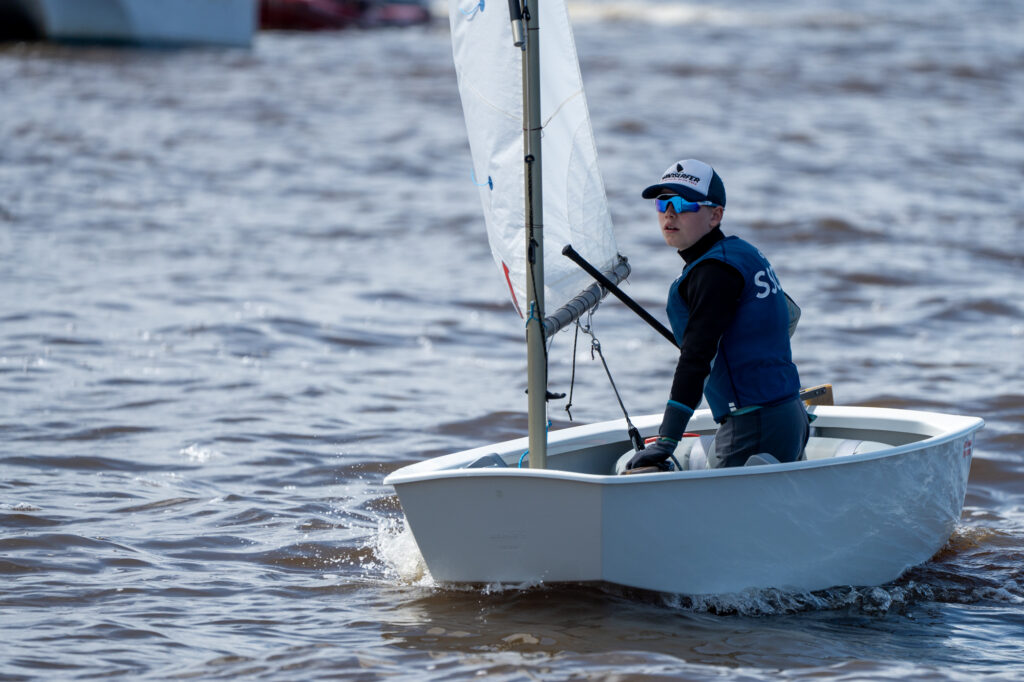 There was a strong fleet in the ILCA class, especially in the ILCA 6 where Albert Sailing Club's Hamish Gilsenan came away with a close win, just four points ahead of James Mitchell in second, while a bit further away was Owen McMahon in third.
Aidan Simmons continued his good form from Day 1 in the ILCA 4 class, winning three of the five final day races to come away with a three-point win, while Jack Eickmeyer won the event as the lone ILCA 7 sailor.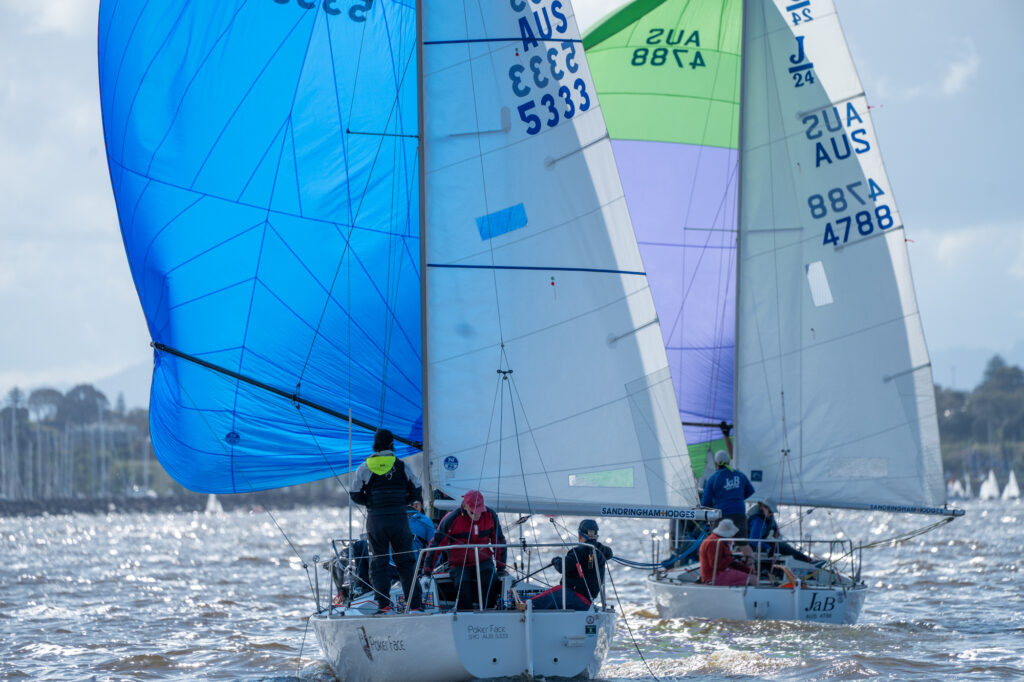 The 29er fleet saw some awesome racing, especially as the breeze picked up in the final race, with Elliot Hughes and Khan Harris Moore in 'Discount Yachting' winning the event by a comfortable margin ahead of Mason Mahoney and Mathew Purnell in 'Baywatch' in second and Liam Stevens and Ethan Hosking in 'Tailwind Racing' in third.
International Cadet sailing was on full display with a hotly-contested 21-boat fleet battling it out. Sandringham's Lillyanne Johnston and Dillan Barnes in 'Bullet' ended up coming away with a close one-point win over Geelong's Lulu Di Sciascio and Chloe Allen in 'Wildcard', while Benjamin and William Garner in 'Resistance' finished in third.
For full results and more regatta information, head to www.syc.com.au/sail-sandy