After being plagued for two days with light to non-existent winds in Adelaide's Gulf St Vincent, the 2020 Australian Melges 24 Nationals at Adelaide Sailing Club look set to go right down to the wire.
The second day of racing on Wednesday saw no racing completed, with an on-shore postponement for most of the day before the decision was made to pull the pin due to no wind.
However today's racing saw an early race in marginal conditions, followed by another on-shore postponement, before a late race took place as a light late afternoon breeze filled in.
On the leaderboard, Robin Deussen and his team on Red Mist still sit in the lead, however are only one point ahead of Sandy Higgins and his team on Scorpius in second.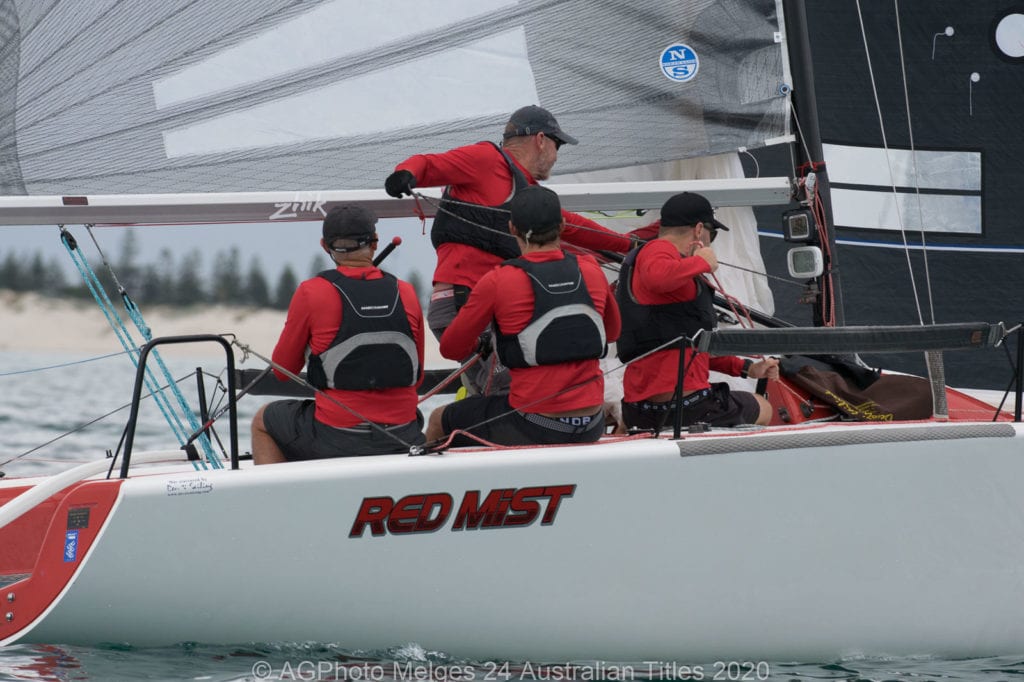 A further four points behind Scorpius is Matthew Speirs' Amigos, however with three wins from the five races, Speirs and his team will be looking forward to the drop coming into play tomorrow.
The Amigos team were the pick of the bunch today with two bullets in the light conditions, combining with a win in the opening race of the regatta on Tuesday, and a 7-8 as well.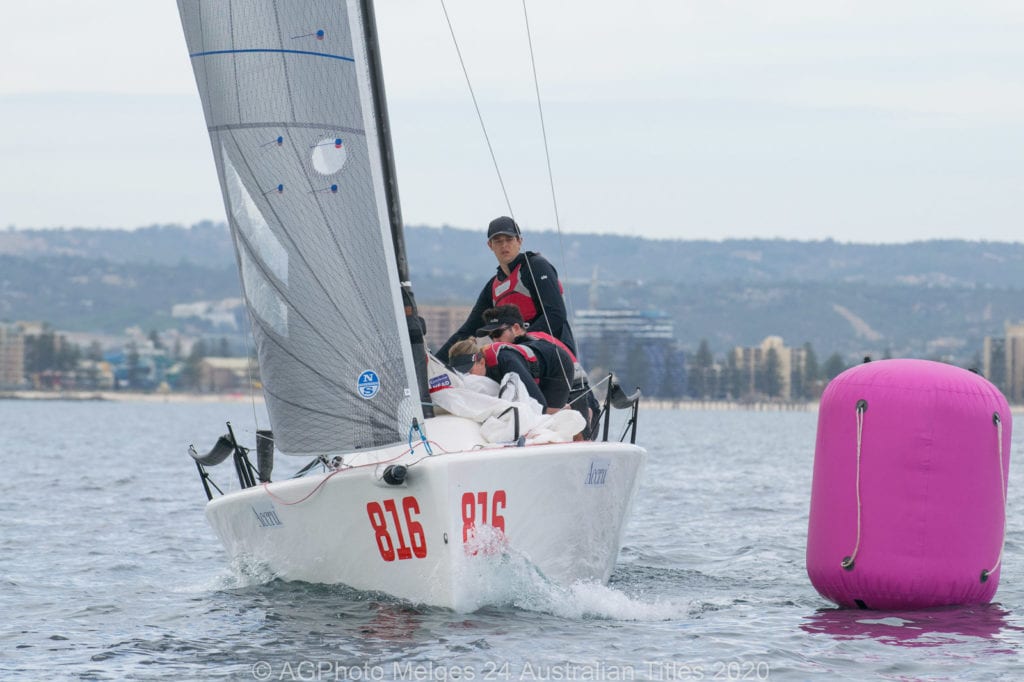 However with tomorrow's forecast looking to be a lot windier than what the rest of the regatta has seen, it will be interesting to see who comes out on top – especially with the experienced Red Mist crew renowned for their strong weather performances.
Dave Alexander and his team on The Farm are also not too far behind and a good final day could see them come into the mix.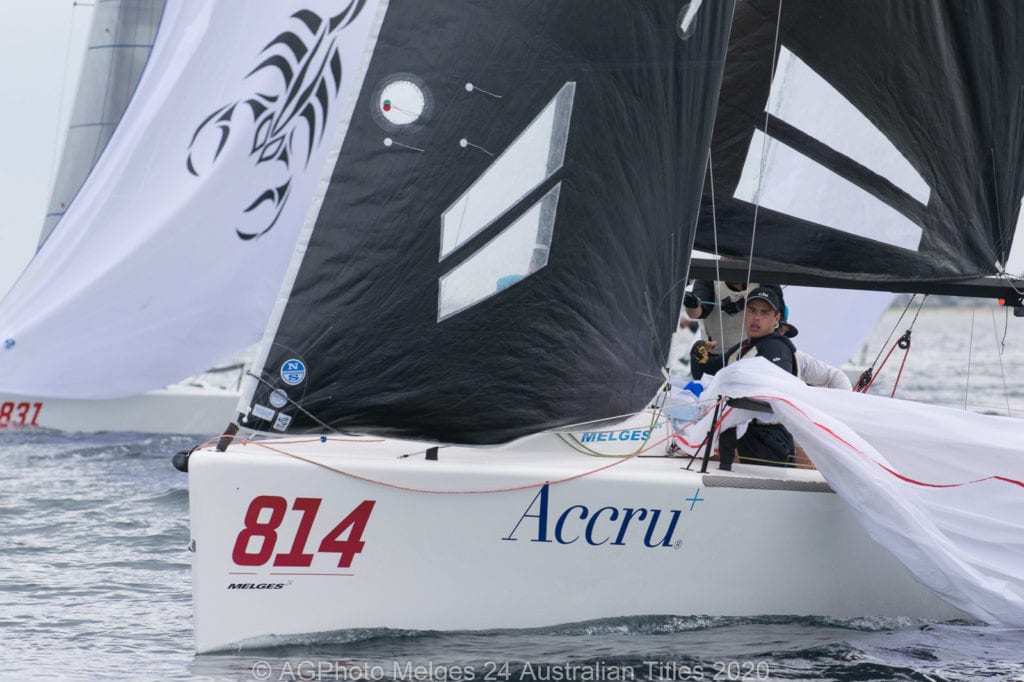 The original plan was to sail 11 races over the four days, and with only five completed after three days of racing, an 11am start is scheduled tomorrow with the race committee hoping to catch up as many as possible.
Stay tuned to Down Under Sail for all the updates throughout the final day tomorrow, via Facebook.
Full results are available via www.melges24aus.com.au