The 2020 Australian WASZP National Championships to be hosted by Port Stephens Aquatic Sailing Club from the 24-27th of January is set to assemble a strong fleet of 40-45 boats for the first ever nationals held in New South Wales. 
The class is booming worldwide since production began in 2016 and has now introduced thousands of people to foiling, with Australia taking the lead with some of the best sailors in the country, as well as some quality visitors from around the world, taking part.
Locally, Sydney has really taken off in 2019 with 25 boats being sold into the greater Sydney region with strong fleets now racing regularly on Pittwater and out of Woolhara Sailing Club.

This contingent will be met by a force of sailors from Victoria and Western Australia with some big names coming from interstate.
Among the fleet will be last year's Australian Champion Tom Trotman, who recently placed 23rd at the Moth Worlds in Perth.; Brad Devine from Perth, fresh off a strong showing at the I14 Worlds in his home waters, and expect him to be quick if the breeze is up.
Jack Felsenthal from Victoria will also be there, having taken all before him in 2019 being undefeated in Victoria during season while also showing strong form with a fourth place at the WASZP European Championships.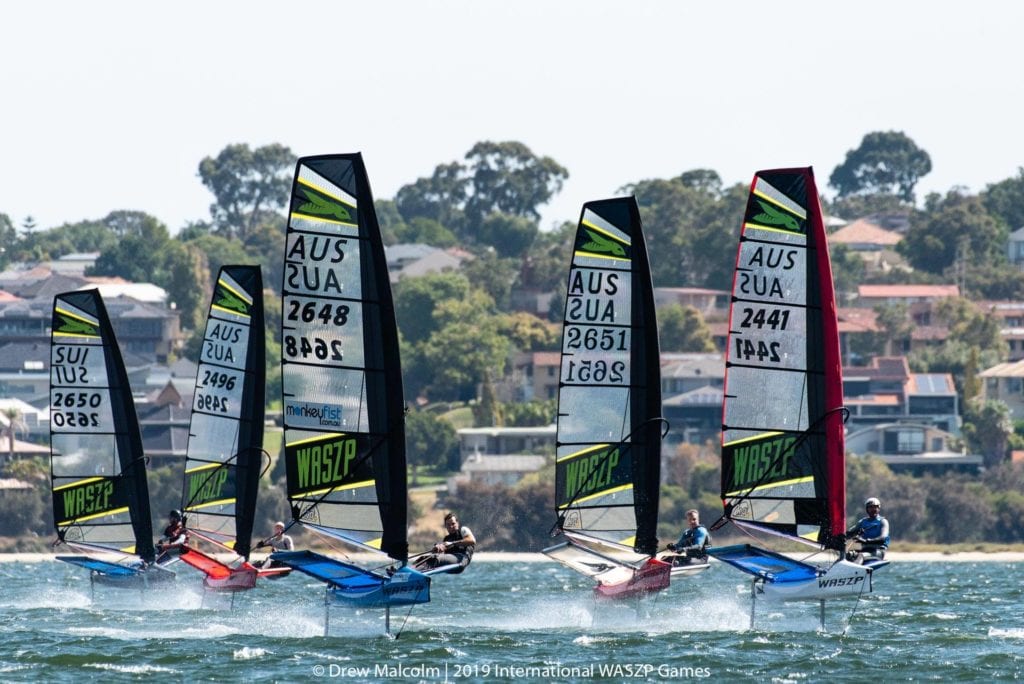 There is also some great young local talent including Jack Ferguson who has had a great youth career particularly in the 420 class.
One of the big positives within the WASZP class is that it has acted as a cross-trainer for youth so they can continue sailing multiple classes, however we are seeing more and more youth taking up the class full time.
This has also been bolstered by the opportunities given by SailGP and the genuine pathway through to professional sailing that the INSPIRE program is providing.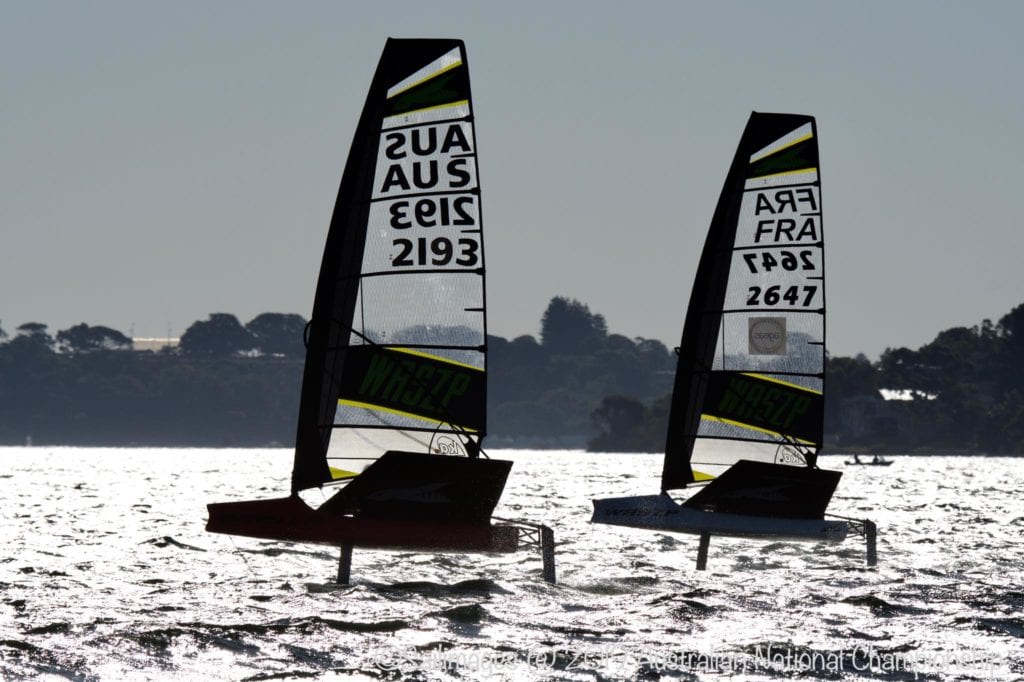 This is a sustainable pathway where kids get to race within the SailGP format including the races being broadcast and the opportunity to be a professional sailor for a week with a view to the future.
Joining these local stars are some quality internationals, including three New Zealand sailors making the trip across the ditch, including Seb Menzies, the current 420 World Champion, Sam Street, and Alex Mitchell-Barker who have been in strong form domestically and at the 2019 International WASZP Games.
The biggest name of all is Rory Hunter, current International WASZP Games Champion and runner up at the 2019 WASZP European Championships, which has set him up perfectly for a tilt at the title and to renew the great rivalry of 2019 with Tom Trotman. 
It is going to be a huge four days of sailing and the culture within the fleet of having fun will be evident, with a solid social program in place. 
SOCIAL PROGRAM
Friday 24 January – Local bowling club, fun night, with food and drinks available, opportunity for the sailors to mix in and start their sailing holiday the right way
Saturday 25 January – WASZP AGM
Sunday 26 January –Social Night in the Seaview Room PSASC – open to the competitors – ticketed
Sunday 27 January – Presentation 4pm (grass area outside)
WASZP has a mantra of taking their events to the best possible locations to allow for wind and a good social holiday style event. Port Stephens ticks all the boxes.
If you haven't entered yet, come and join in the fun! >>> https://www.revolutionise.com.au/pssac/events/57949/