Join us LIVE for the second day of Gold Fleet racing at the 2019 Chandler Macleod Moth Worlds, brought to you by our broadcast partners CST Composites and Mach2 Moth.
This coverage is brought to you by the Down Under Sail media team with commentary from Jody Shiels and Marc Ablett.
Wednesday, 18 December 2019
Tuesday, 17 December 2019
Monday, 16 December 2019 – REPLAY
CURRENT RESULTS >>> http://bit.ly/MothWorldsResults
FLEET LISTS >>> CLICK HERE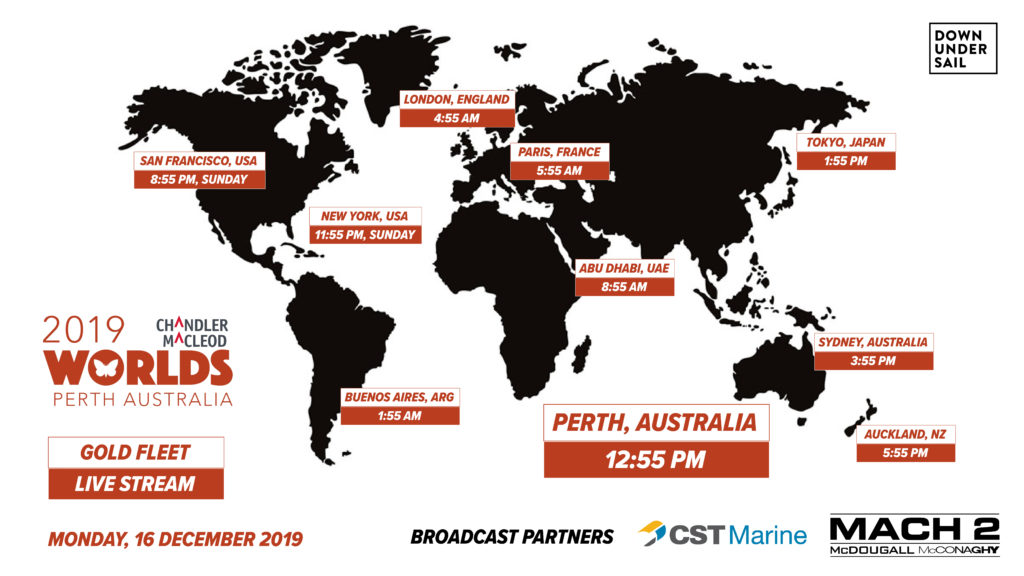 The event is supported by a number of great sponsors, including Chandler Macleod, the Department of Local Government, Sport and Cultural Industries, WGA, Skiff Gear Online and SLAM.