With the stage set for the start of the 2019 Chandler Macleod Moth Worlds today, sailors are now primed and ready for a big week of racing that will see a new Moth World Champion crowned at the Mounts Bay Sailing Club in Perth.
Yesterday the Down Under Sail broadcast team caught up with a number of competitors from the event as part of the 'Moth Worlds Preview Panel Show' to talk about how their preparations are going for the major event.
You can watch it here…
Joining our commentary duo of Marc Ablett and Jody Shiels on the panel were Australian SailGP Team members Tom Slingsby and Kyle Langford, international competitors Kyle Stoneham (GBR) and Hiroki Goto (JPN), as well as Perth locals Will Boulden and Nick Deussen.
Langford talked to us about the preparation that has gone into his campaign with his Bieker boat and the development work that had been undertaken with Doyle Sails. He talks about the stresses of running his own campaign, which is worlds away from being on a professional team where logistics, shore support and management is handled by a larger team.
Tom Slingsby then spoke to Marc Ablett about clinching the overall win in the Australian Moth Nationals and Pre-Worlds event on December 10. He said that while he is somewhat superstitious, it was great to be able to draw first blood and know he's going quick heading into the big event.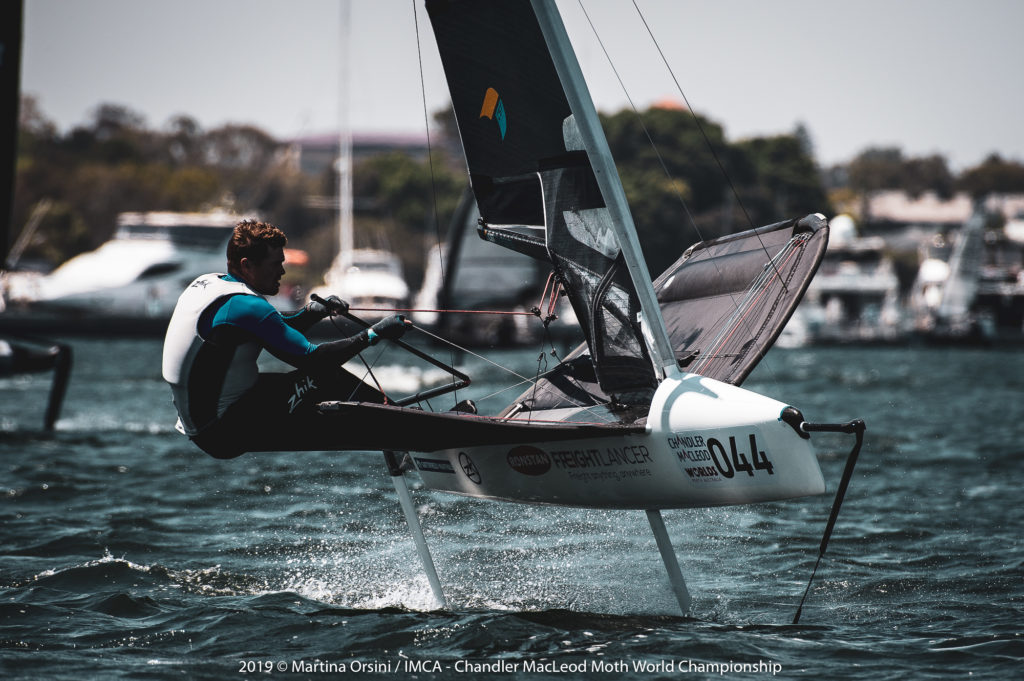 After chatting to the SailGP guys, Marc and Jody spoke to international competitors Kyle Stoneham from Great Britain and Hiroki Goto from Japan. These guys talked about the appeal of coming and competing down under, as well as how the Moth fleets are going back in their home countries.
To finish things off, the guys spoke to Perth locals Will Boulden and Nick Deussen. As a member of the organising committee, Nick talked about the work that went into the bid more than two and a half years ago to get the Moth Worlds to Perth and credited all the work of the team that had made that happen. Will spoke about growing up in Perth and how great it was to get an event of this magnitude to the west.
Qualifying racing for the Chandler Macleod Moth Worlds kicks off today, with the finals planned to start on 16 December.
The event is supported by a number of great sponsors, including Chandler Macleod, the Department of Local Government, Sport and Cultural Industries, WGA, Skiff Gear Online and SLAM.