One of the strongest Teakle Classic Lincoln Week Regatta fleets seen for some time kicked off this year's event yesterday with two races around the cans on Boston Bay.
Sailors were greeted with a moderate 10 to 15-knot southwesterly breeze that started strong and moderated throughout the second race.
The strong fleet also gave the race committee the opportunity to split the fleet into four separate racing divisions to provide everyone with the best possible racing.
Division one was made up of the five premier race yachts, including the three TP52s; Ichi Ban, Secret Men's Business and Ambition; as well as Concubine (Mills 45) and Shining Sea (GP42).
Ichi Ban got the early break on the opening day taking out the first two races on IRC, ahead on the overall scoresheet to Secret Men's Business in second and Concubine in third. Ichi Ban also sits on top of the PHS scoresheet.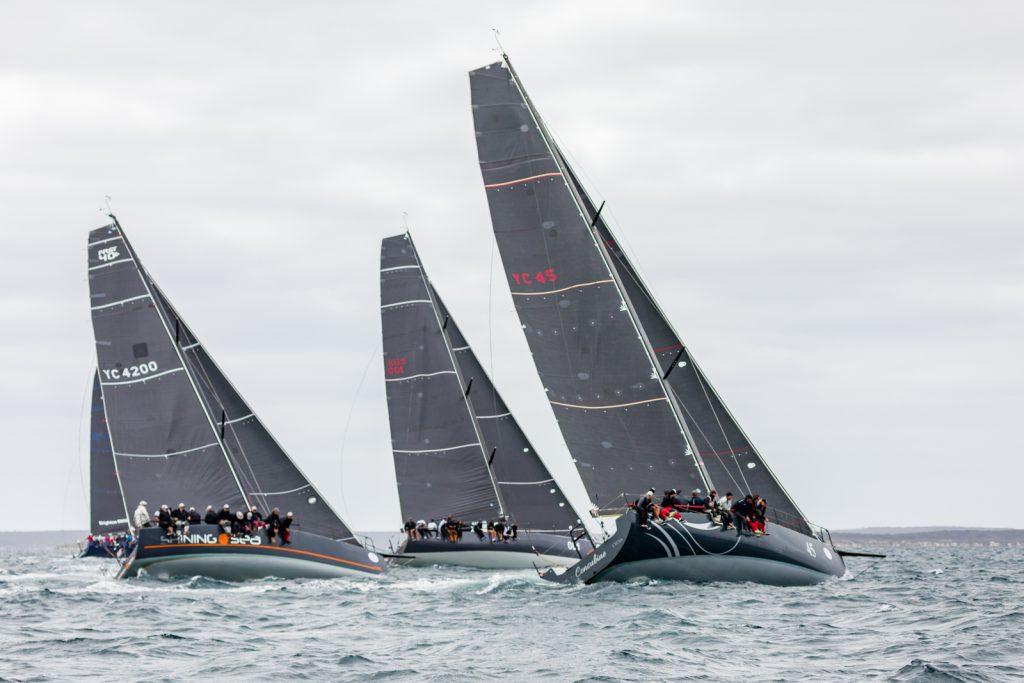 Division two has a 13-strong fleet with a range of top competitors including Rob Date's J111 Scarlet Runner 11, Kym Clarke's Sydney 47 Fresh and Alan Woodward's Beneteau 45 Reverie.
Reverie sits on top of division two on IRC, ahead of Richard Harries' Magic and Kym Clarke's Fresh, while on AMS Magic is in the lead followed by Scarlet Runner 11 in second and Reverie in third.
On PHS division two things are slightly different with Derek Morrison's Sintara in the lead, followed by Reverie in second and Scarlet Runner 11 in third.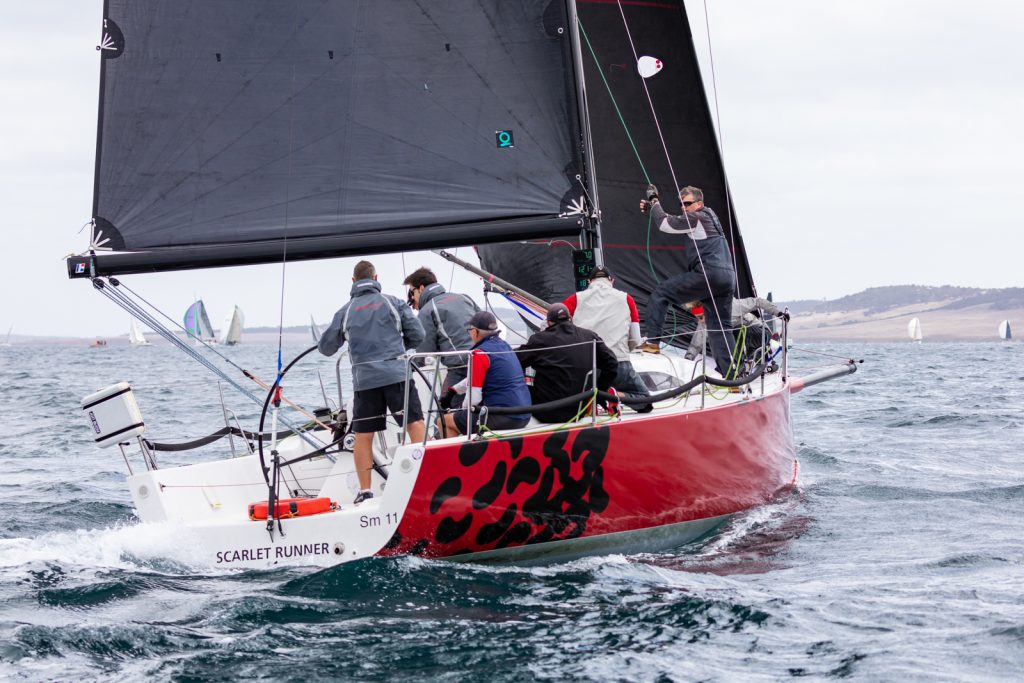 Division three is made up of the smaller racing yachts that would have been predominantly division two boats last year, including Brett Averay and his team on Bacardi, the Sandringham Yacht Club crew that starred in the race over from Adelaide.
However after the first day of racing it was fellow Sandringham boat, Murray Mackay's Doesn't Matter, which is leading on IRC, AMS and PHS.
Denby Steele's Rocksalt sits in second on IRC followed by Adrian Wotton's School's Out in third, Bacardi is in second on AMS followed by Matt Stephens' Lincoln Mentor in third, while Bacardi is also in second on PHS followed by School's Out in third.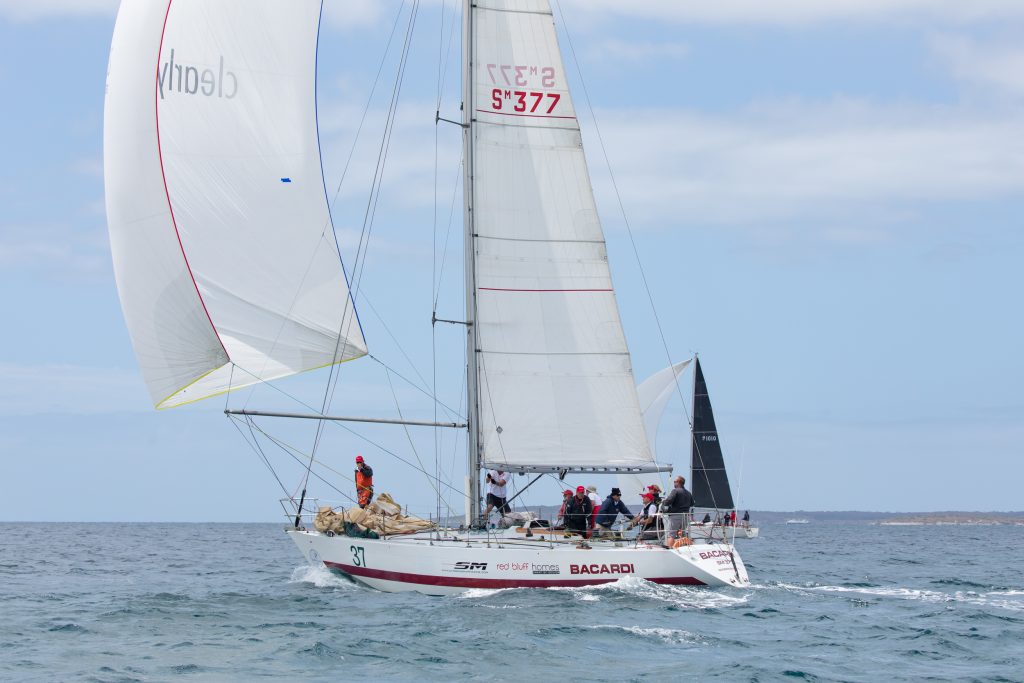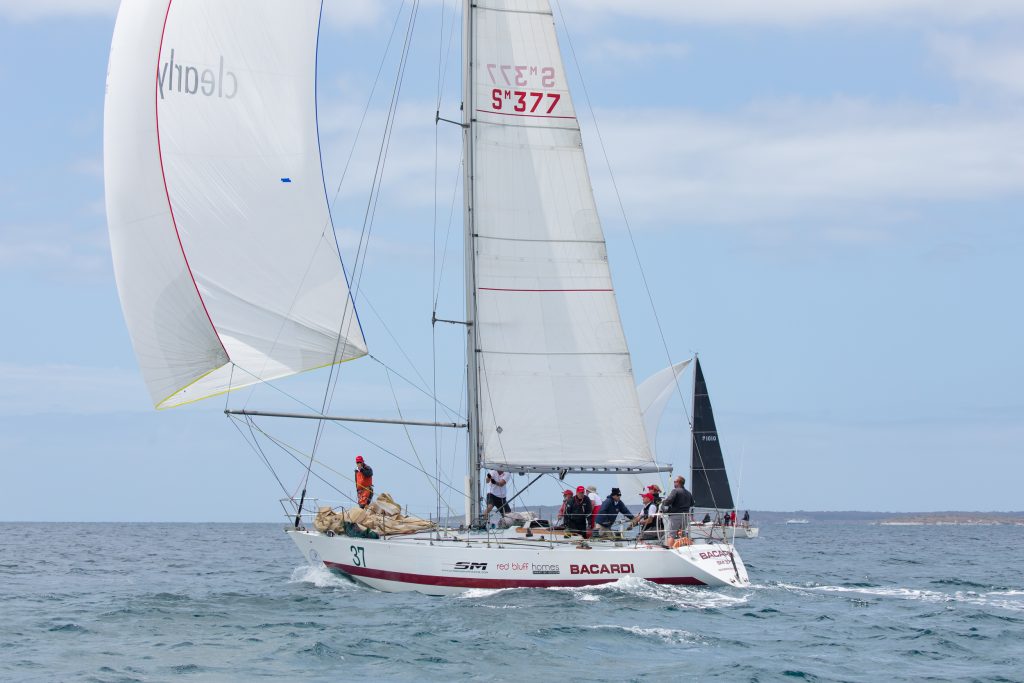 The final fourth division is made up predominantly of trailable boats that are racing only on the PHS system and also includes two Etchells that are having a great little one-design battle within the race.
However the overall leader after the opening day is local Phil Kelly on his newly-purchased Clubman 8, Steeple Jack, finishing with a 1,2 scorecard after the opening day.
He is followed by Caillin Howard's Etchell, Stretch, in second and Hugh Longbottom's Academy 1 in third, a training yacht used to introduce new people to the sport.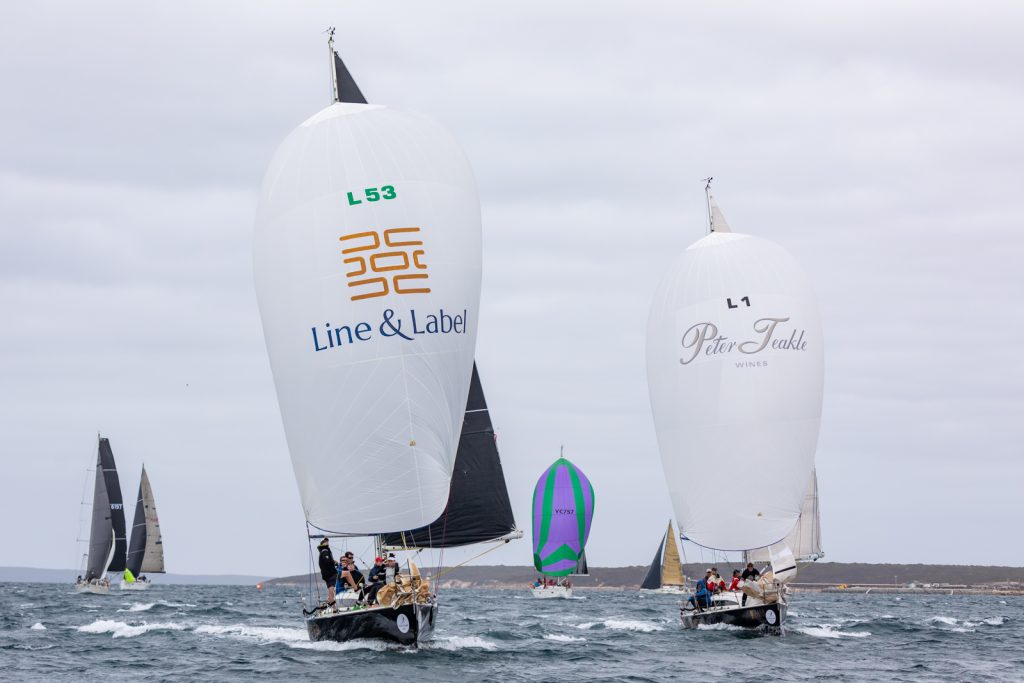 The second day of Lincoln Week today will see the boats head out of the bay on a longer passage race around some of the most picturesque coastline South Australia has to offer, ahead of the traditional Megga's BBQ race to Spalding Cove on Wednesday and a final two races around the cans on Thursday.
To keep up to date with the event throughout the day, head to the Down Under Sail Facebook Page.