The first day of championship racing at the 76th Australian Sharpie Nationals threw up a few tricks that most sailors on the Adelaide coastline aren't used to seeing.
The day started with what looked to be turning into the traditional southwesterly sea breeze, however it never quite filled in with some southeasterly pressure coming and going throughout the day.
South Australians Luke Stephens, Matt Hansen and Dave Snoad in Sideshow Bob were the pick of the boats on the day, sailing well in the shifty conditions to come away with two race wins.
The Sideshow boys were dominant in the opening race and managed to craft out a slender lead, while in the second race they managed the jag a solid left-hand shift to move from about sixth into first and take the second bullet for the day.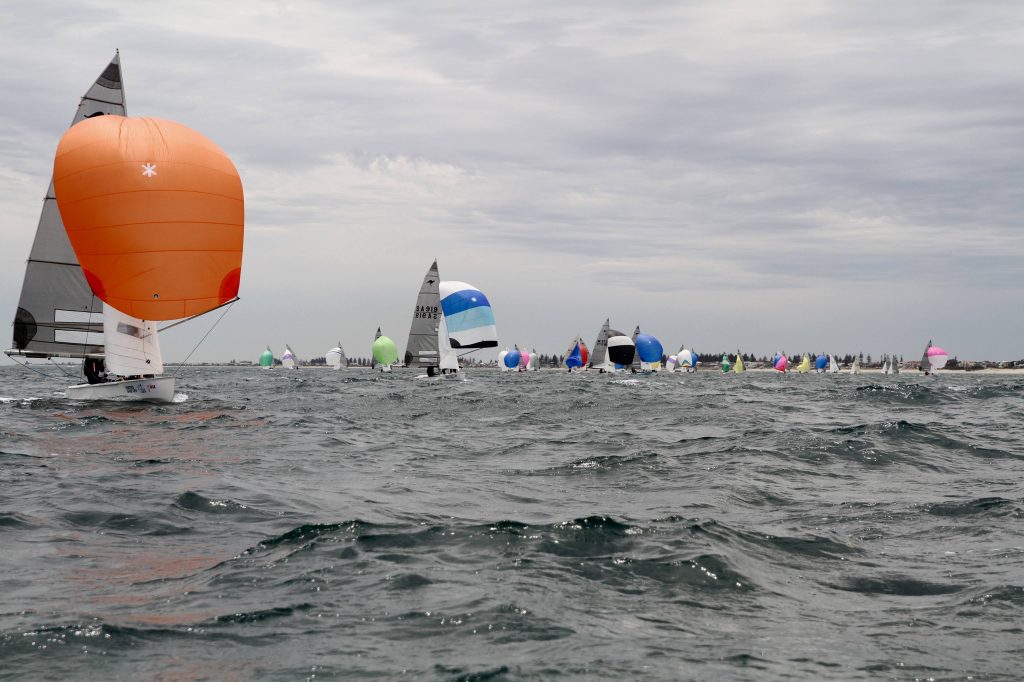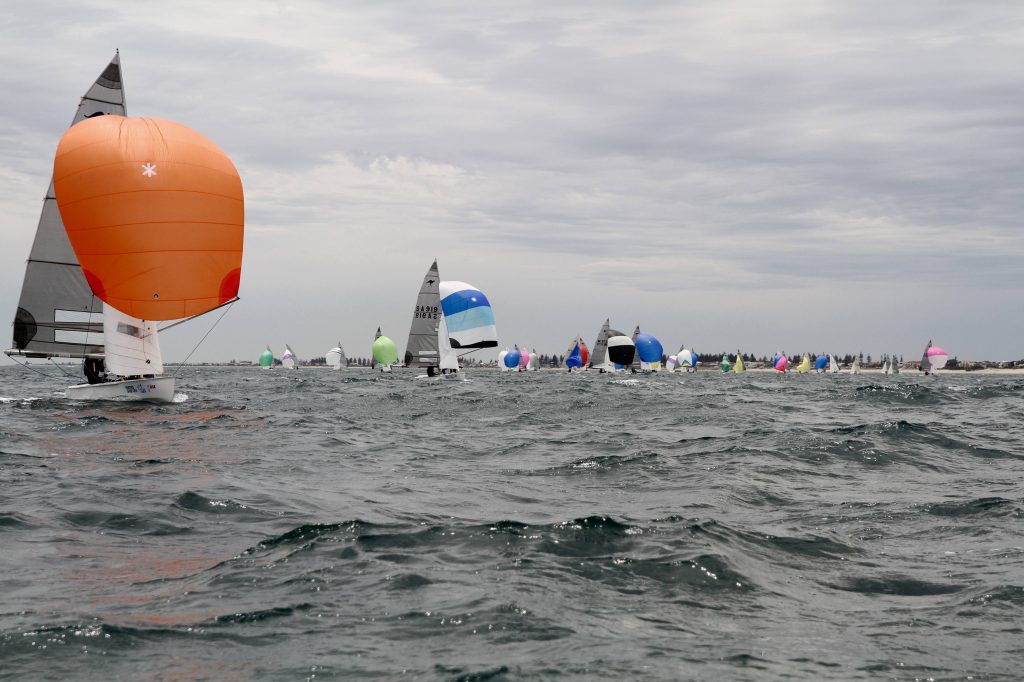 When asked about whether he knew the left-hander was coming, skipper Luke Stephens said it was a bit 50-50, as he thought there was going to be some left in the next work, but he also had a broken jib tweaker that forced him to round the opposite gate mark to his competitors.
Fellow Adelaide Sailing Club sailors Mark Soulsby, Tom Kennedy and Tom Alder in Shaderunner were quite slippery as well, walking away with a fifth and a second to be sitting second overall, followed by Robbie Deussen, Ash Dyer and Andy Dyer in It's All About Me just behind them in third.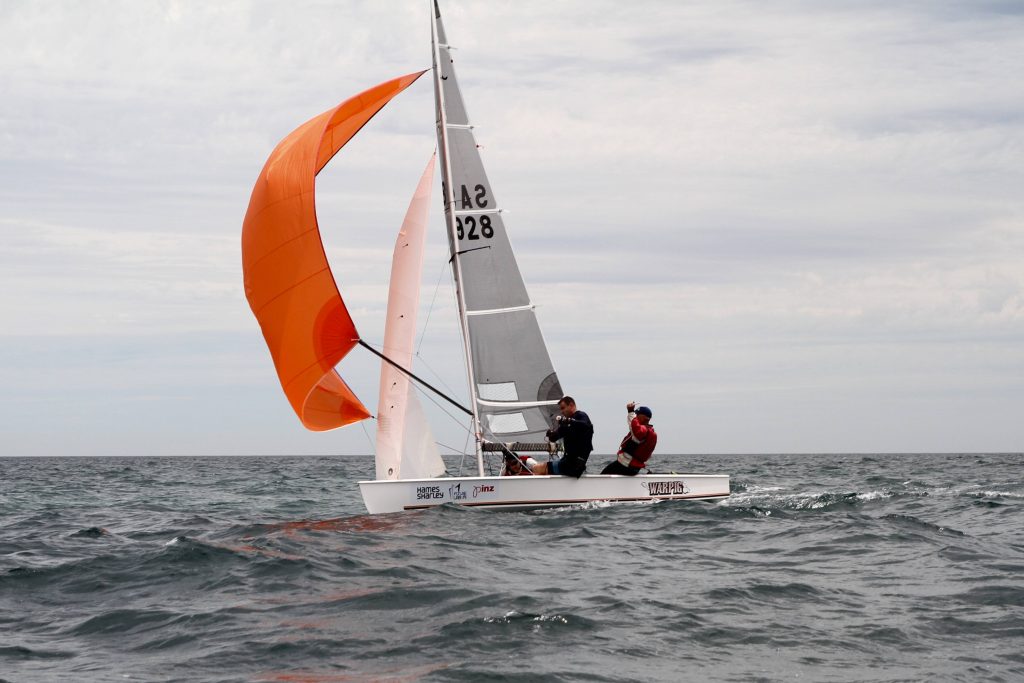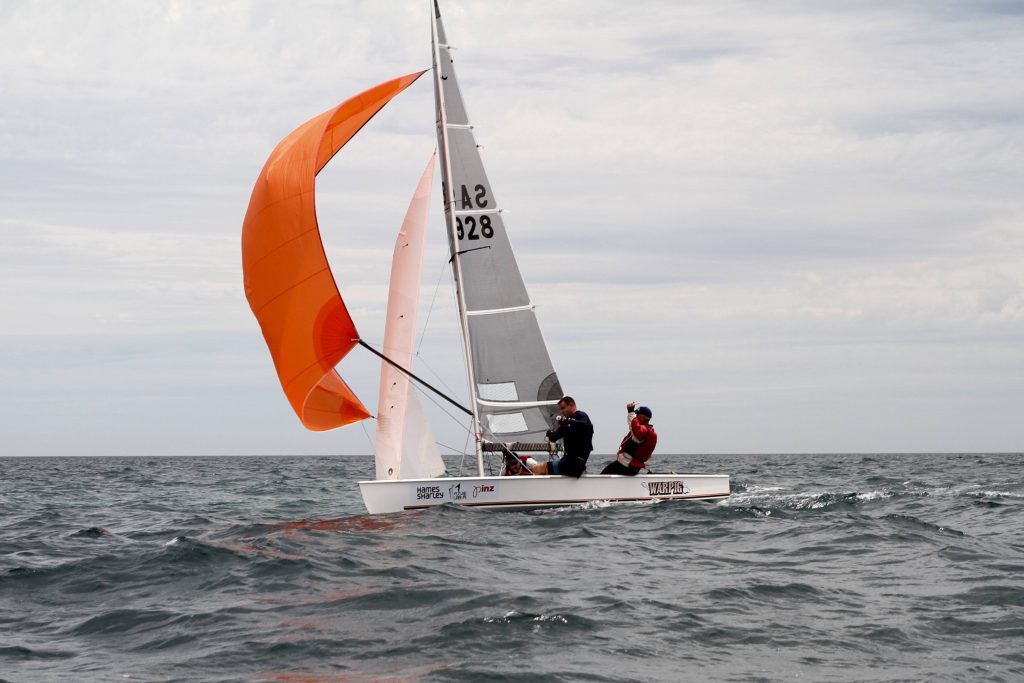 It truly was a sight to see as 72 Sharpies hit the start line, the biggest fleet for the class since the 2006-07 series at Largs Bay.
For full results, head to the event website.
The regatta is proudly supported by major sponsors Hames Sharley, Future Urban and Pinz and the race day sponsor for the first day of championship racing was the Glenelg Pier Hotel, which hosted race presentations for the day.