Over the weekend of November 10 and 11, the Perth Dinghy Sailing Club held it's Annual "Perth Waters Coaching Regatta".
The regatta is designed primarily for the coaching of sailors while in racing conditions. The event is run by holding 10 short-course races over the Saturday and Sunday. Races are held in both the mornings and afternoons, which enables the competitors to get the opportunity to sail in the soft morning breezes, then in the afternoons with the steady sea breeze.
The PDSC this year engaged a number of our own homegrown sailing champions as the coaches, who have passed on their experiences and knowledge to the competitors.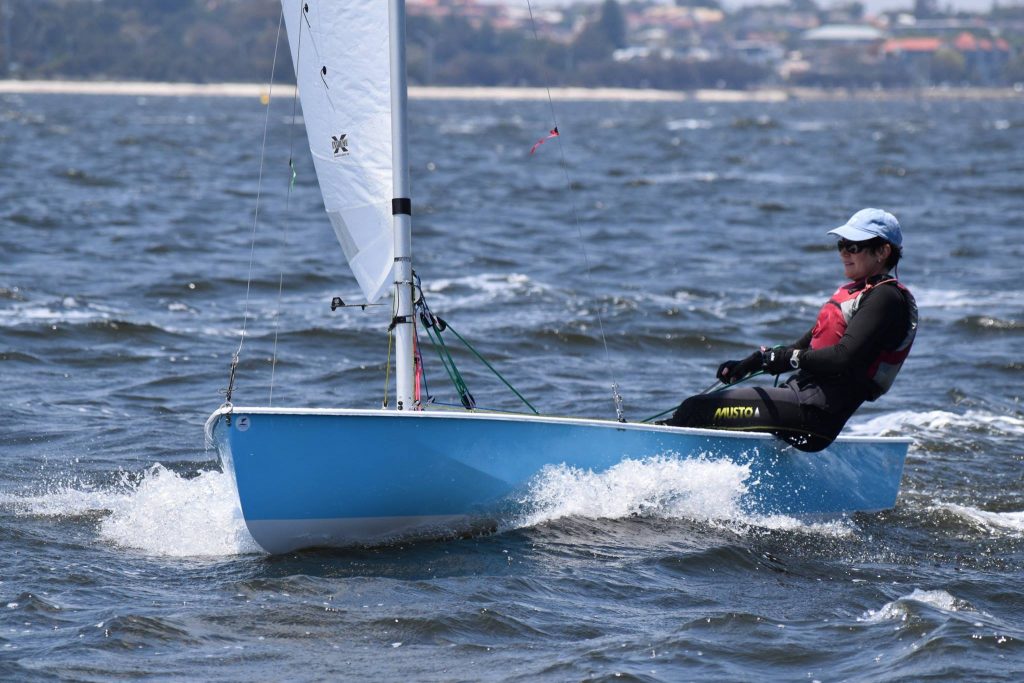 This year's coaches were led by our race officer Warren Drew, who has now been involved for the past four years. Apart from doing the RO duties on the start boat, Warren also provided coaching and made sure all sailors were up on the start line in the best positions.
This year's coaches were: Brien Hennessy, Russell Hanrahan, Emilia Horn, Dale Oakley, Ian Furlong, and Denis Jones. All these coaches are highly regarded within the WA sailing community.
This year's event attracted 50 competitors in the Open Bic, 29, Flying Ant, Cherub, Sabre and Javelin classes. While the event is based on coaching we also do run a regatta, so the winners were as followed:
Open Bics – Gold Fleet
1) DeJaVu – Jenna Everett
2) Aftershock – Josh Robinson
3) Kookaburra – Zachery Sprunt
Open Bics – Silver Fleet
1) Top Gear – Cameron Furlong
2) Passing Wind – Mia Farrar
3) Turbo – Charlie Johnson
29ers
1) Merlin – Sam Rose & Jonathon Everett
2) Low Rider – Ethan Thomas & Samuel Thomas
3) Break the Line – Barney Woo & Matt Hanrahan
Sabres:
1) Lost Horizon – Andrew Rose
2) Dragonfly – Heidi Miller
3) Double Trouble – Narelle Thomas
Cherubs
1) Serenity Now – Virginia Horn & Jacques Audet
2) Fine Mess – Luke Thomas & Latisha Cook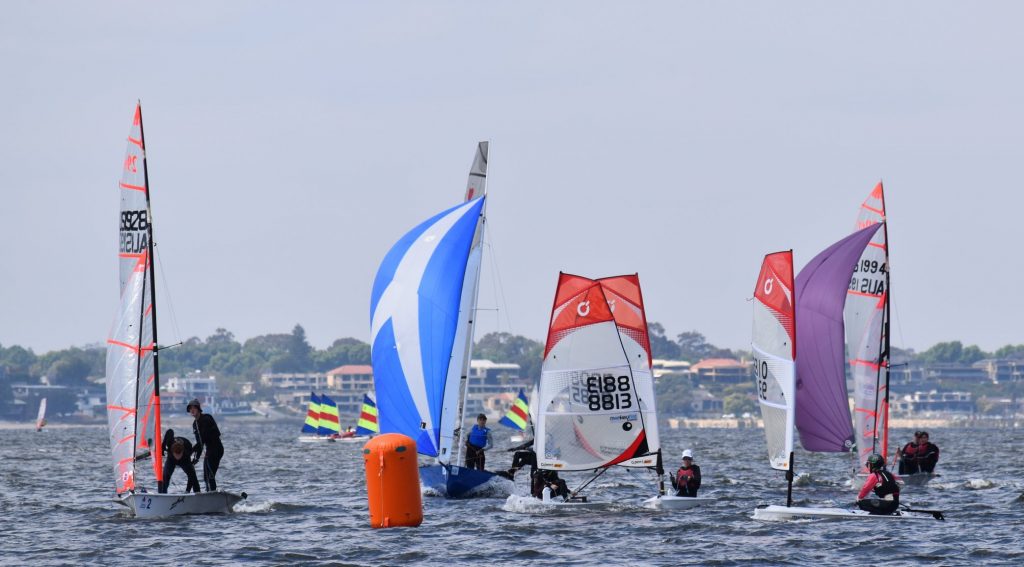 Special mention goes out to our Javelin competitor – Beastier sailed by Gordon Thomas and David Miller.
The management committee of the Perth Dinghy Sailing Club would like to thank all the volunteers who gave up their time and assisted over the weekend.
Perth Dinghy Sailing Club sails on Saturdays, October through to April. If you're interested in having a sail or becoming a volunteer visit our website www.perthsailing.org.au