Day 3 of the WA Moth State Championship kicked off with an early start and much anticipation with only 3pts separating the top 3 boats making it anyones game. Racing begun under race officer Geoff Brown in a marginal southerly breeze at around 10-12knots that would build throughout the day, providing sensational foiling conditions.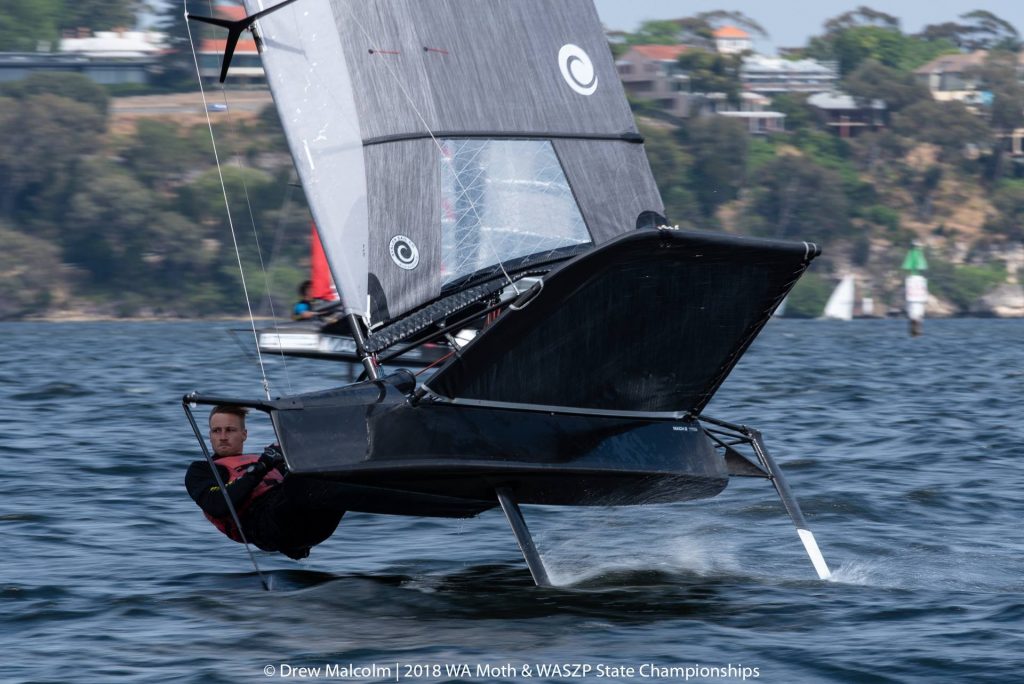 Race 1 for the day was a fantastic battle to the finish with Lloyd Edmunds taking the win on the final gybe from Max Puttman who was beginning to show some serious form through the back end of the championship. For the 2nd race the breeze was strengthening as the sea-breeze began to back up the southerly and we knew we were in for some magic Perth conditions. Nick Deussen went into overdrive on his new MACH2.4 taking 3 bullets to finish out the series in a breeze that reached 20+knots by race 4, while Lloyd Edmunds stayed consistent also on the MACH2.41 main horizontal foil to clinch second overall.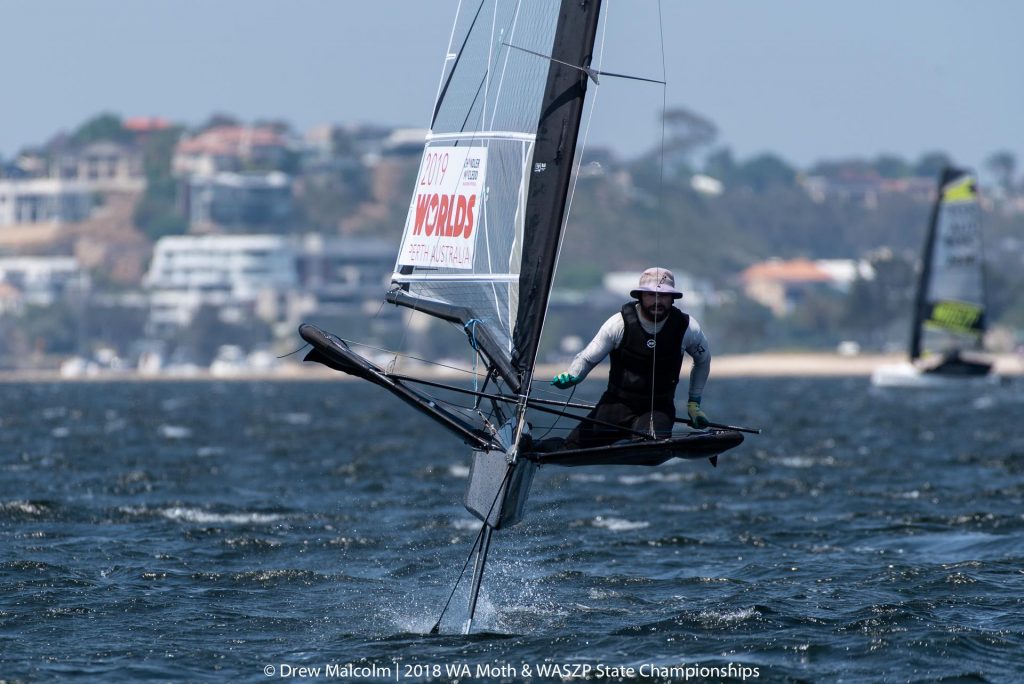 It was Deussen however who proved too good on the new boat as the breeze cranked in winning by some significant margins, the new boat was certainly coming into its own, not even a capsize in the final race could rob Deussen of the win as he claimed his first WA Moth State Championship from a quality field.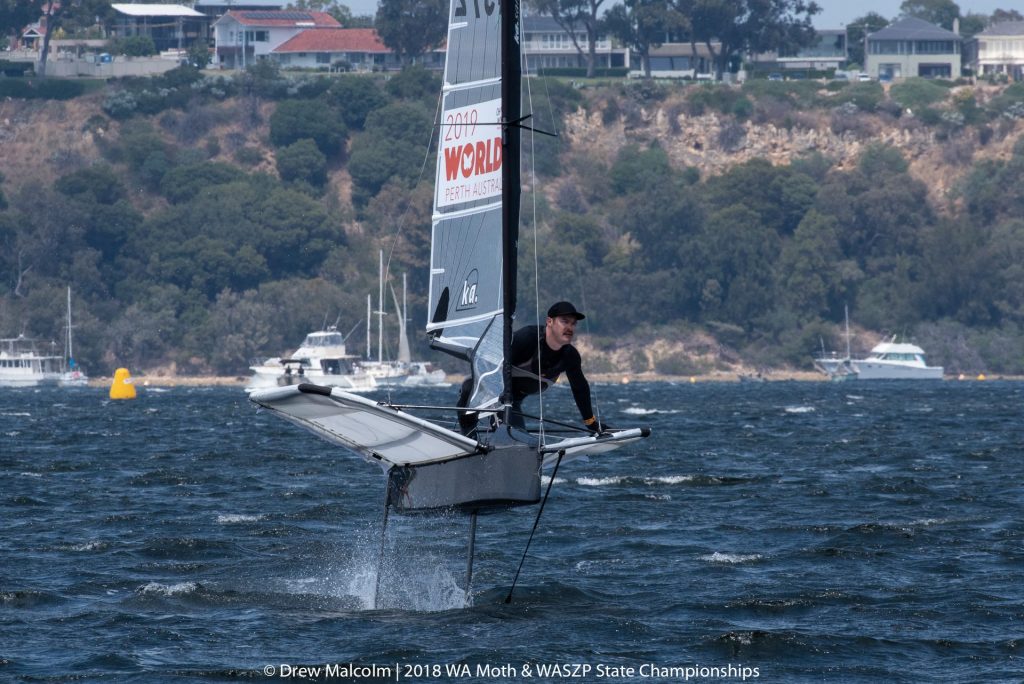 This was the perfect way to launch the road to the 2019 Moth Worlds with the Perth fleet starting to hit its straps with numbers expected to swell as we head towards December 2019. This will be one special event!