Our first day of racing is over, three races were sailed. Generally speaking Team Australia are well placed.
Jacob McConaughy and Sam Hooper lie in third spot overall after a strong showing including a heat win. Charlie Goodfellow and Laurie Jeffs also had a good consistent day and are placed fifth. Brooke Gaffney and Darcy Conry and Tilly Davis/Will Shephard lie 11th and 18th respectively.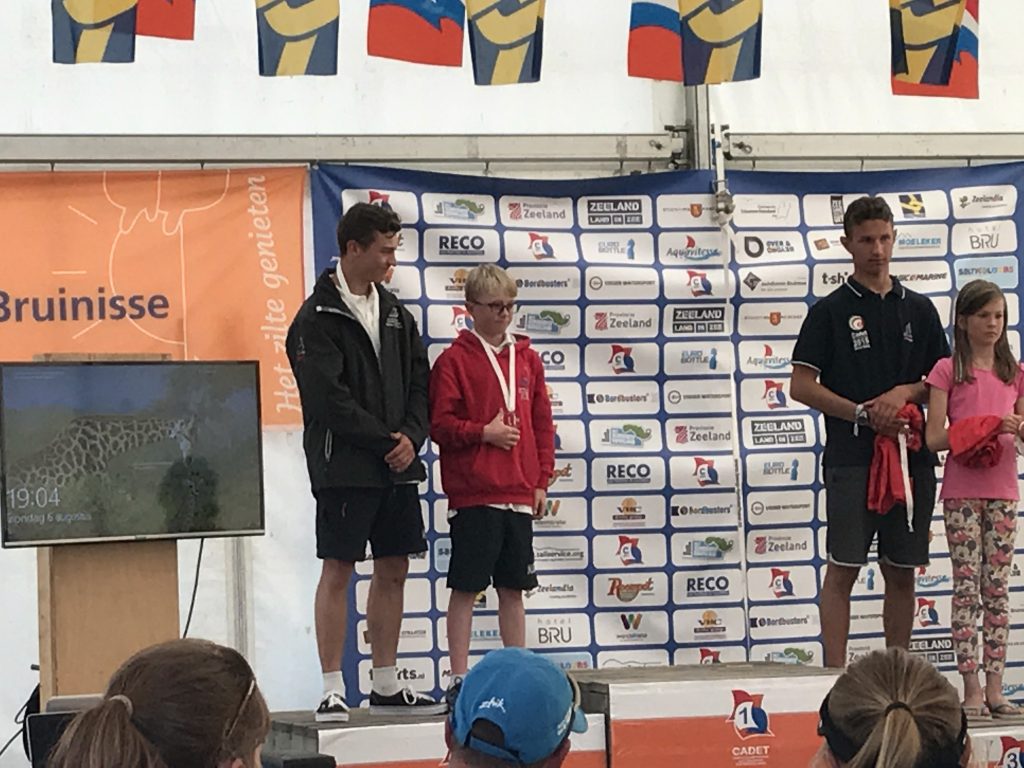 The three races were conducted in light winds of 6-10 knots. The race course was influenced by big shifts in direction which kept things interesting. Large dark clouds had an influence as they intermittently crossed the course. One of the highlights was seeing Sophie Alexander/Tim McCoy, Charlie/Laurie and Brooke/Darcy rounding the top mark 1, 2 and 4 on the first leg in heat two. Alas, a 20 degree wind shift on the following windward leg saw them drop back but as coach it was nice while it lasted.
The Jury were very busy with lots of yellow penalty flags for pumping and ooching (using body weight and over excessive sail trim to propel boat) and three protests. The Australian team were not affected by this and hopefully that will continue.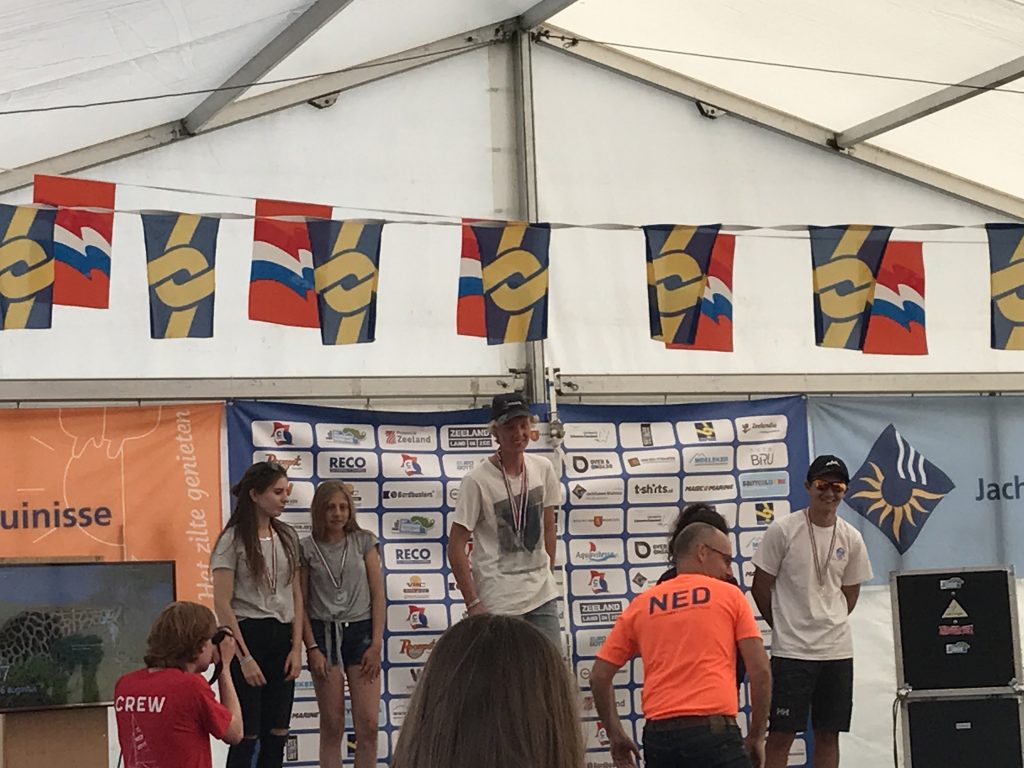 Some others in our team did not have such great days, but that is the nature of a sport played on a changeable medium with large numbers participating. I have said from day one that this team is very even and some days the dice does not roll your way. It is unfortunate but we can only push on and redouble our efforts to find the missing little triggers that are holding some from sailing as well as they can.
Day 2 weather wise is forecast for more of the same, maybe a touch lighter again. Stronger medium weight breezes are forecast for later in the regatta.
Thanks to all for support and encouragement.
Bully