It's been all systems go at the Royal Queensland Yacht Squadron the last few days as hundreds of youth and junior sailors hit the water for the Musto Queensland Youth Week.
Racing has been underway since Friday with a number of classes represented, including the Australian Sailing youth classes such as the 29er, Nacra 15, 420, Laser (Radial and 4.7) and Bic Techno, as well as other classes such as the Flying 11, 125, Optimist and Sabot.
Yesterday's racing was a bit of a non-event with light winds causing an end to the day's racing prematurely.
The coverage by the Royal Queensland Yacht Squadron has been great with morning rigging lawn walks, post-race analysts panels and incredible drone footage showcasing the high-quality racing and impressive club facilities.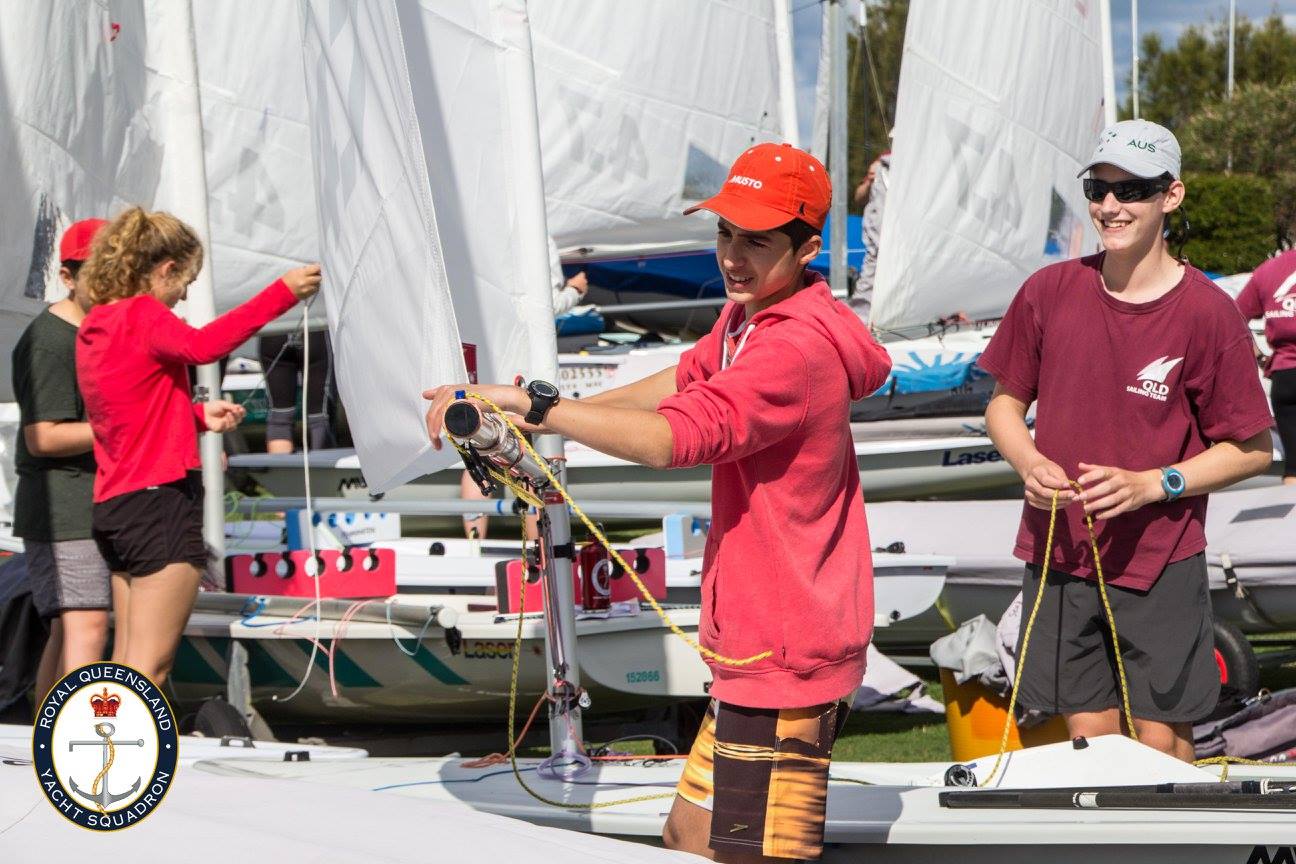 Down Under Sail is on deck at the regatta for today and tomorrow and will be located at the Musto pop-up shop selling our recently launched Down Under Sail Yearbook — be sure to grab one before it's too late!
For full results of the racing, CLICK HERE