Event organisers from Townsville Yacht Club have responded positively to pleas for Sealink Magnetic Island Race Week to be extended, so the popular regatta has been stretched to six days in 2017.
And to celebrate, Peppers Blue on Blue Resort is offering a substantial discount for those who book early.
As is usual, Race Week will close the northern circuit, following Airlie Beach and Hamilton Island Race Weeks.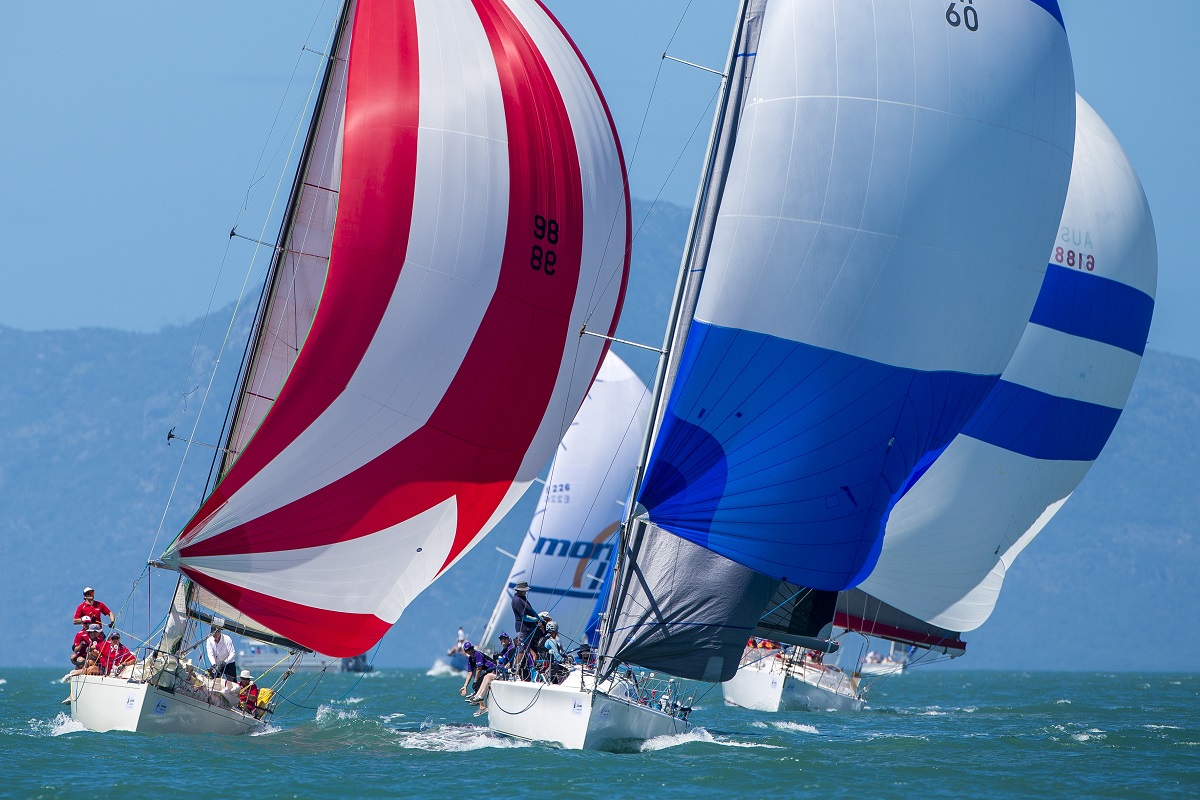 The new regatta dates for the 11th running of the event are 31 August to 6 September and there is strong indication an increase in numbers from last year's record fleet is on the cards, as news of the fun regatta has scattered near and far.
Mike Steel, Event Chairman and a director of Townsville Yacht Club said, "Sealink Magnetic Island Race Week is the perfect ending to the northern circuit and we understood competitors' wishes for an extra day of racing, so have accommodated them."
"We commend Peppers Blue on Blue Resort offering a 15 per cent discount off the Bed and Breakfast fully serviced price, including a welcome drink voucher per person in their popular Boardwalk Bar."
This offer is available for seven three-bedroom apartments (up to six people); three Studio Superiors (two people); five Hotel Superiors (2 people), inclusive of 15 rooms with marina views, inclusive of daily hot buffet breakfast, daily housekeeping service and marina view rooms.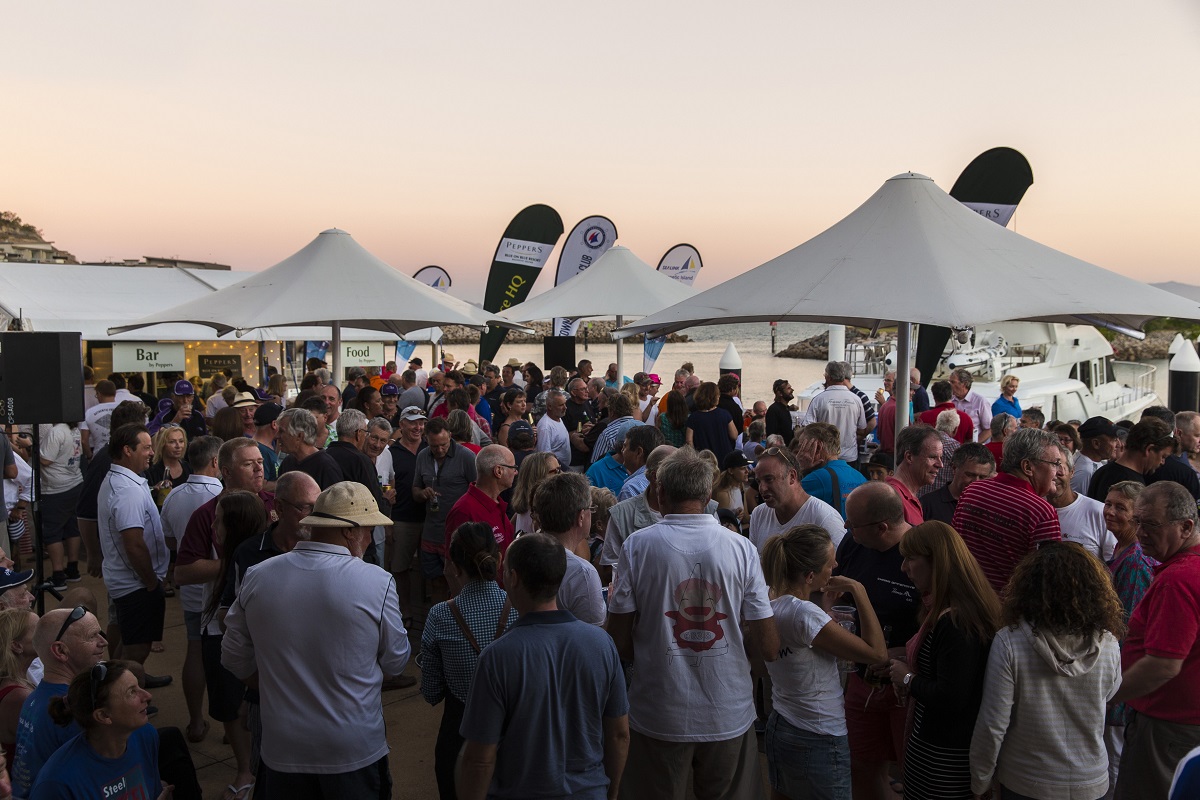 The offer, subject to room availability, ends 30 June 2017, unless sold sooner and must be booked direct, by calling the resort on: 07 4758 2400. Quote 'Magnetic Island Race Week Early Bird Special' to receive this special.
"The Notice of Race will be available on line from mid-February and entry will open from 1 March for both monohull and multihull boats," Steel said.
In fact Townsville Yacht Club is well represented at Magnetic Island Race Week.
Vice Commodore Ian Johnson competes with his multihull Salacia, Rear Commodore Tony Muller with his monohull Brava and Director, Vicki Hamilton with her Akarana, joining their many fellow club members on the water.
The joy of Sealink Magnetic Island Race Week is it is a perfect way to end winter and enter spring in Queensland, not to mention the relaxed fun factor infusing the regatta, where every activity is centred around Peppers Blue on Blue – meaning a two minute walk to everywhere.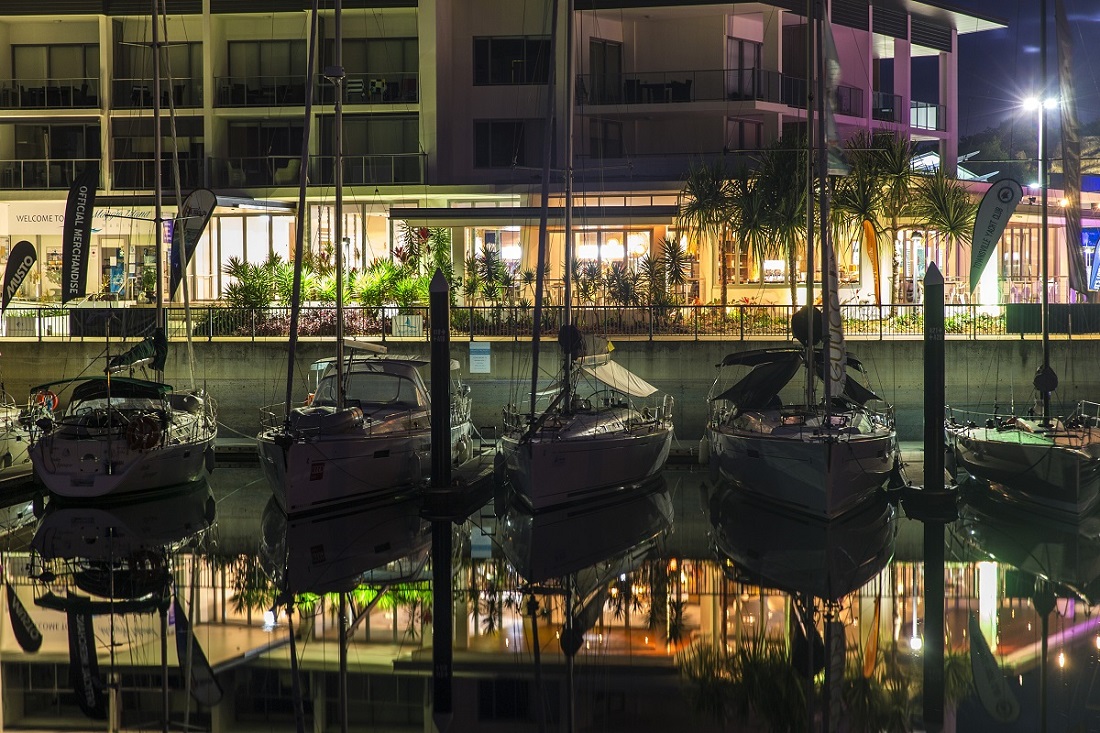 The fleet moors at the resort, which features fabulous dining and a bar, while the race start area is a mere five minute motor away. And the course area is nothing short of spectacular, the scenery is special. The ferry between the Island and Townsville is also a two minute walk, as are buses and local shops.
Adding to the atmosphere of this unique event is those crews who dress in theme, something different each day. It adds to the fun and frivolity of the regatta. However, it is professionally organised and run, with Denis Thompson and his race management team keeping racing on an even keel.
After racing, you will find competitors ashore at Peppers Blue for a couple drinks and the daily prize giving, hosted by TV personality, Scotty Hillier, before nipping to their rooms to change for the evening entertainment and dinner at the resort. Some opt to cook and entertain friends 'at home', or walk/bus to the local restaurants. It couldn't be simpler.
For all information, including social events and information on Magnetic Island, visit the official website: www.magneticislandraceweek.com.au