The final day of the European 18 foot skiff Grand Prix at Sandbanks saw a split in rig choices as some teams opted to rig for the dropping breeze forecast while others rigged for the stronger gusts. Ultimately, there was a slight upwind advantage with the smaller rigs however the huge big rig sail plan allowed for heavier teams to sail deeper downwind. 
The fight for first was between team Pica and team Be Light. Both teams pushed each other hard however Pica had the best score sheet with a 1,5,1 securing them the event win with Be Light in second. The race for the final podium spot was hotly contested between Chameleon I and Original Chia. Experience in overpowered big rig conditions paid ultimately with the Danes holding off a strong charge from Chameleon I to secure third.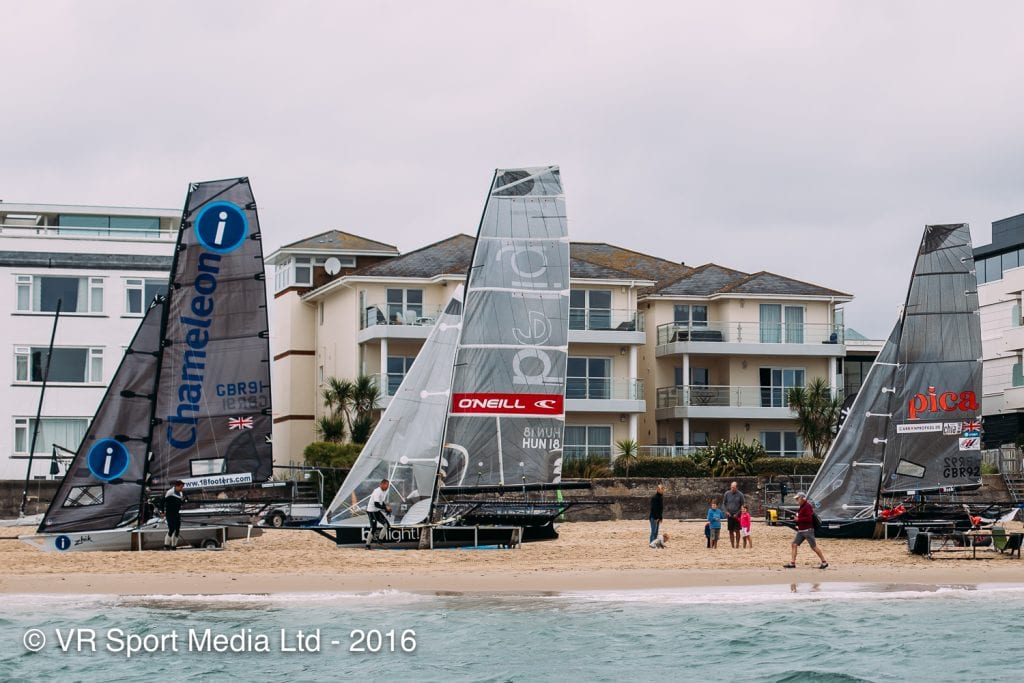 The event has also been a great opportunity for newcomers to the class two of which added the following. 
"Fergus Kelley and Samuel Curtis would like to thank and highly recommend every sailor to try an 18ft skiff at some point in their sailing careers. Great racing and fantastic socials. Looking forward to coming along again".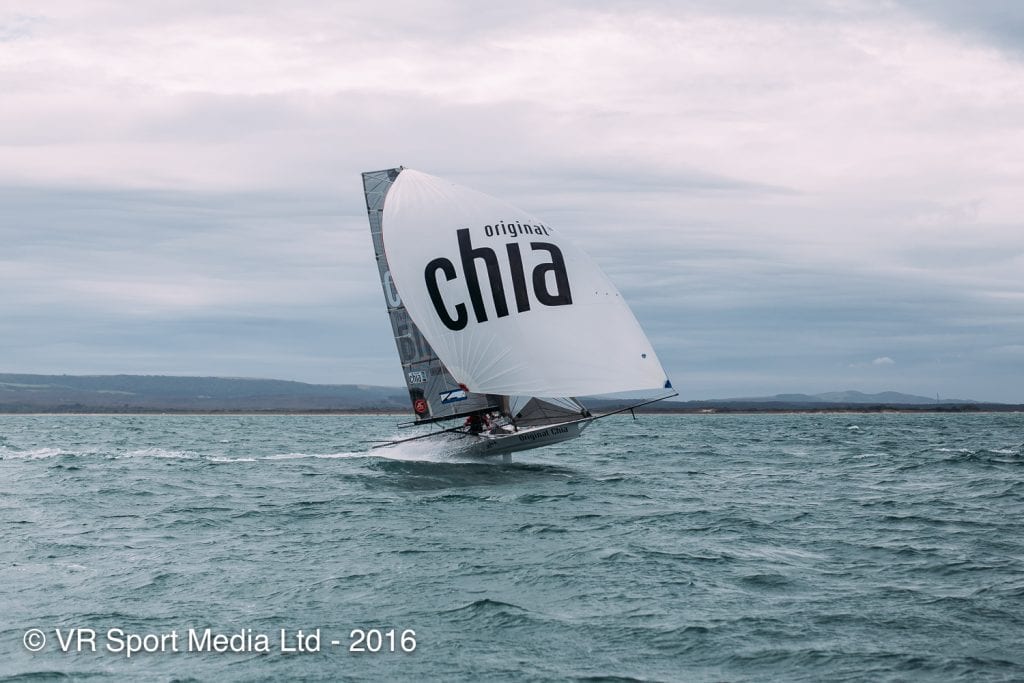 The UK 18 foot skiff class is very lucky to be able to hold an event from Sandbanks beach and ultimately its thanks to both the Watersport's Academy in Poole for providing the venue and Parkstone Yacht Club for providing all of the on water event management. The UK class would also like to thank title sponsors Chameleon I and support sponsors VRsport.tv, Zhik, C-Tech and English Braids.