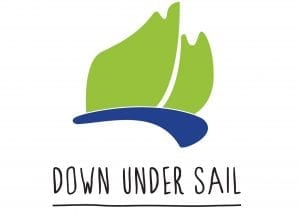 It's been a long time coming but Down Under Sail's new interactive news website is here with the aim to provide a link for you to all things water sports.
We want it to provide classes, clubs or associations with a premier news platform to help grow your reach and allow you to keep the general public involved in what you are doing.
Whether it's an event preview, wrap up or just a general story about what is happening in your world of sailing, windsurfing, SUP or kite, just click on the "submit news" tab and let us take over from there.
We are focused on Australia so whether it's an overseas event looking at the Aussies or a local country event in some farfetched corner of the Australian coastline, we want to hear about it.
There are also many other features to this new website that are built to enhance the water sports industry.
Our "Buy & Sell" section allows you to post a free ad with a description of your item, or if you want to enhance your chance of selling you can post a premium ad for just $10, which allows up to five photos and gets prime position on the site.
Our business directory is also a new feature, which gives you the opportunity to promote your business and help the general public locate essential brands and businesses in their area.
As it is with the Buy & Sell section, you can create a basic listing with a description of your business for free, or to enhance your connection with the public create a premium listing for just $15 annually, which includes a logo and links to your website.
This will become a fantastic resource and a really cheap way to display your business in a mainstream environment.
We also have our video and gallery sections where all of our event coverage, lifestyle videos and images are located.
We also have a strong link with broadcaster VRSport.tv, which will be doing more events with Down Under Sail during the next summer season.
The website also features all the latest information on subscribing to the DUS Magazine along with advertising outlines both for the website and the magazine.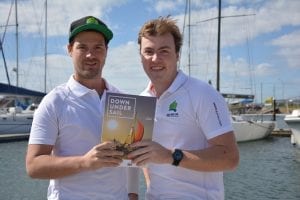 You can purchase the magazine through our online shop along with a number of other products that will only grow as we launch into the Australian summer.
One of the main things DUS does is provide assistance with event management and PR for a range of water sports, predominantly sailing.
We are really looking forward to boosting the profile of this sport and showing that water sports are so much more accessible to the general public than perception has it at the moment.
We have a heavy focus on the lifestyle of all these sports and are really keen to push that side of it to the mainstream as much as possible.
We all love Australia and what it has to offer so please take the time to contribute to our website and make sure everyone knows how lucky we are to live and play down here in Australia.